Lea Michele Honors Her Former 'Glee' Co-Stars Naya Rivera, Cory Monteith
By Hayden Brooks
July 15, 2020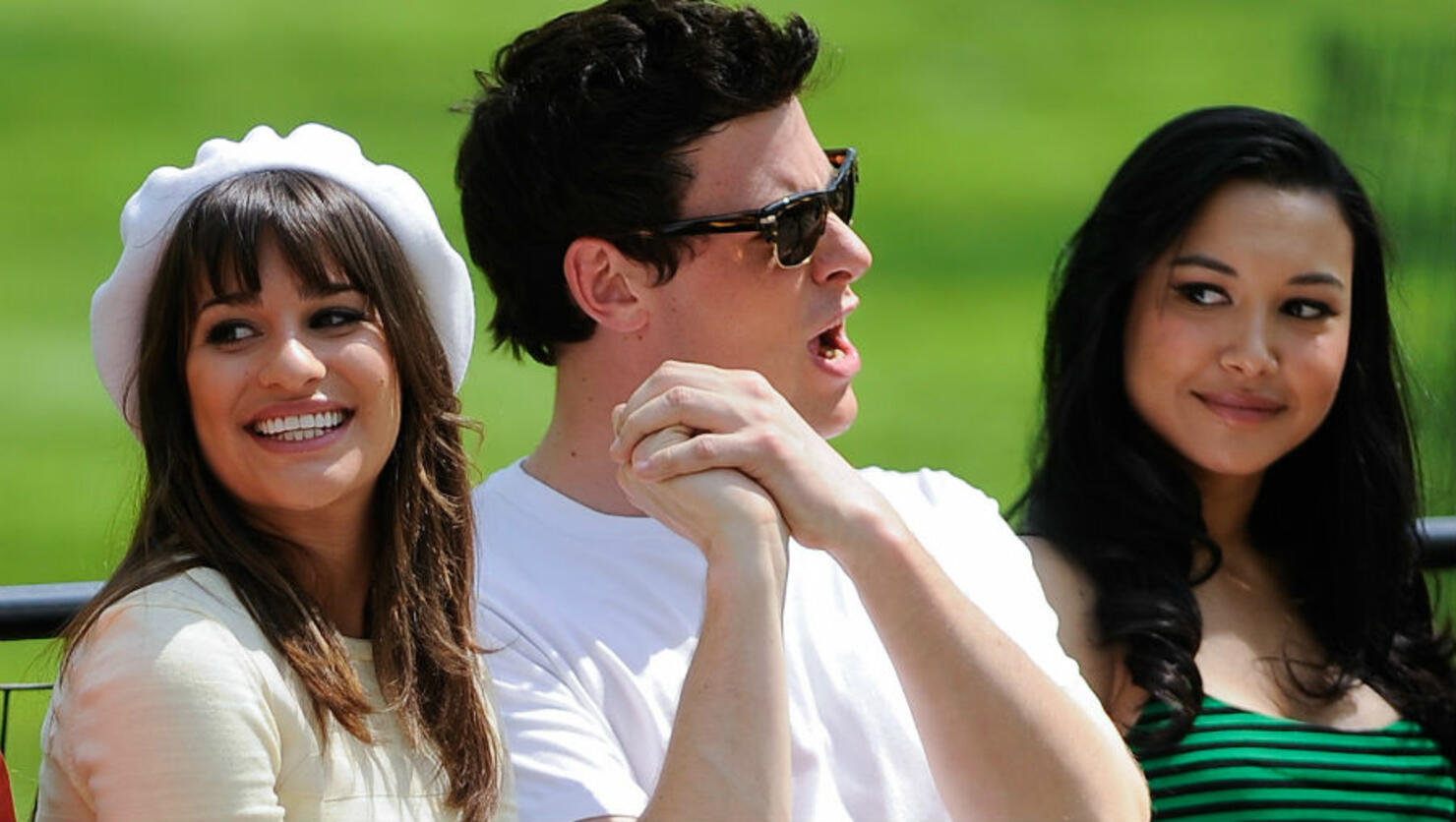 Amid her mean girl accusations, Lea Michele broke her social media silence to honor her Glee co-stars Naya Rivera and Cory Monteith.
On Monday (July 13), the expecting actress/singer, 33, took to her Instagram Story to honor both of her former colleagues on the day that Rivera's body was discovered from a California lake, which strangely marks the seventh anniversary of Monteith's overdose death. For her captionless post, Michele shared three photos: one of Rivera, another of Monteith holding a bouquet of flowers and a third shot of the entire Glee cast.
Over the weekend, Michele deactivated her Twitter account as a number of Rivera fans sent her messages, including death threats, suggesting that the search would have been different if she had gone missing since she's white.
As for their personal relations, Michele and Rivera's on-screen rivalry as Santana Lopez and Rachel Berry spilled onto the set of the long-running FOX series and ended up on the blogosphere. In the latter's 2016 memoir, Sorry Not Sorry, the late star said that she and Michele were like "two sides of the same battery," a dynamic that just didn't mix well. "She had a hard time separating work from our outside friendship, whereas it was a lot easier for me," Rivera wrote in the release. "Lea was a lot more sensitive, though, and it seemed like she blamed me for anything and everything that went wrong."
When it comes to Monteith, who played Finn Hudson on the series, Michele had been dating the co-star when he passed away from a heroin and alcohol overdose on July 13, 2013. He was 31.