Woman Discovers Tombstone In Her Kitchen & There Might Be One In Yours Too
By Dave Basner
July 16, 2020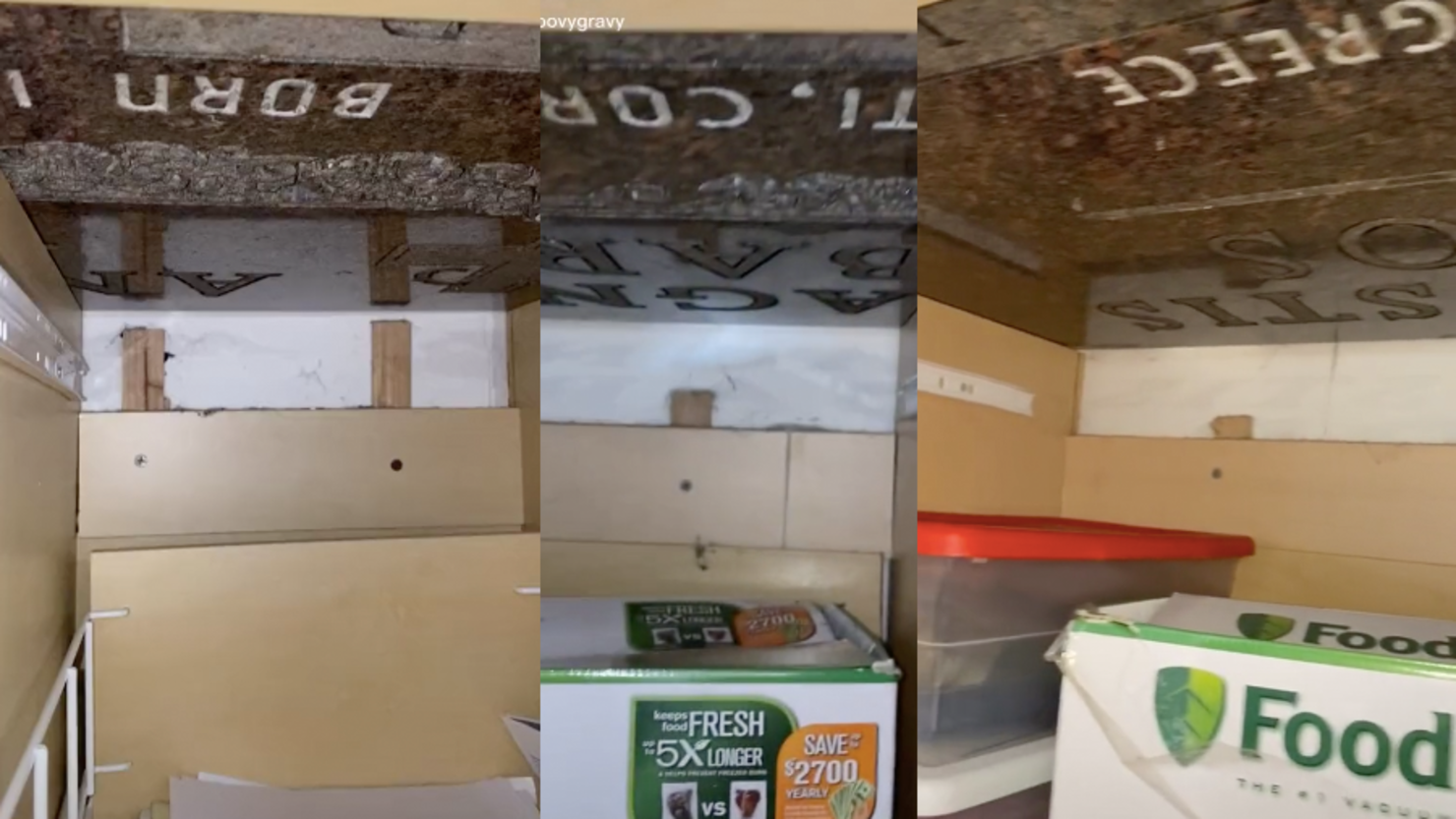 You probably spend more time in your kitchen than many other rooms in your house, but there might actually be something very creepy hidden in there, and it's way worse than a little spider making a web in a dark corner. There could be a tombstone hidden in plain sight.
One person made that chilling discovery and shared it on TikTok. In the video, they seem to be doing some cabinet work and, with the drawers pulled out, they notice writing on the bottom of their granite countertops. On closer inspection, you can see a name and the word "born," making it pretty clear that it is a tombstone.
The reactions to the video are what you'd expect. One person wrote, "Well... that's one way to get a ghost." Another stated, "Well that stopped me dead in my tracks," and someone else added, "I am unwell."
It's likely that there was an error on the tombstone and rather than waste it, they reused it for the counter. There is another possibility too. One commenter noted that it is actually "one long cut showing available fonts and stuff... not an actual tombstone."
Photo: TikTok/GroovyGravy