Hot 56-Year-Old Mom Is Now A 'Sports Illustrated' Swimsuit Model
By Dave Basner
July 17, 2020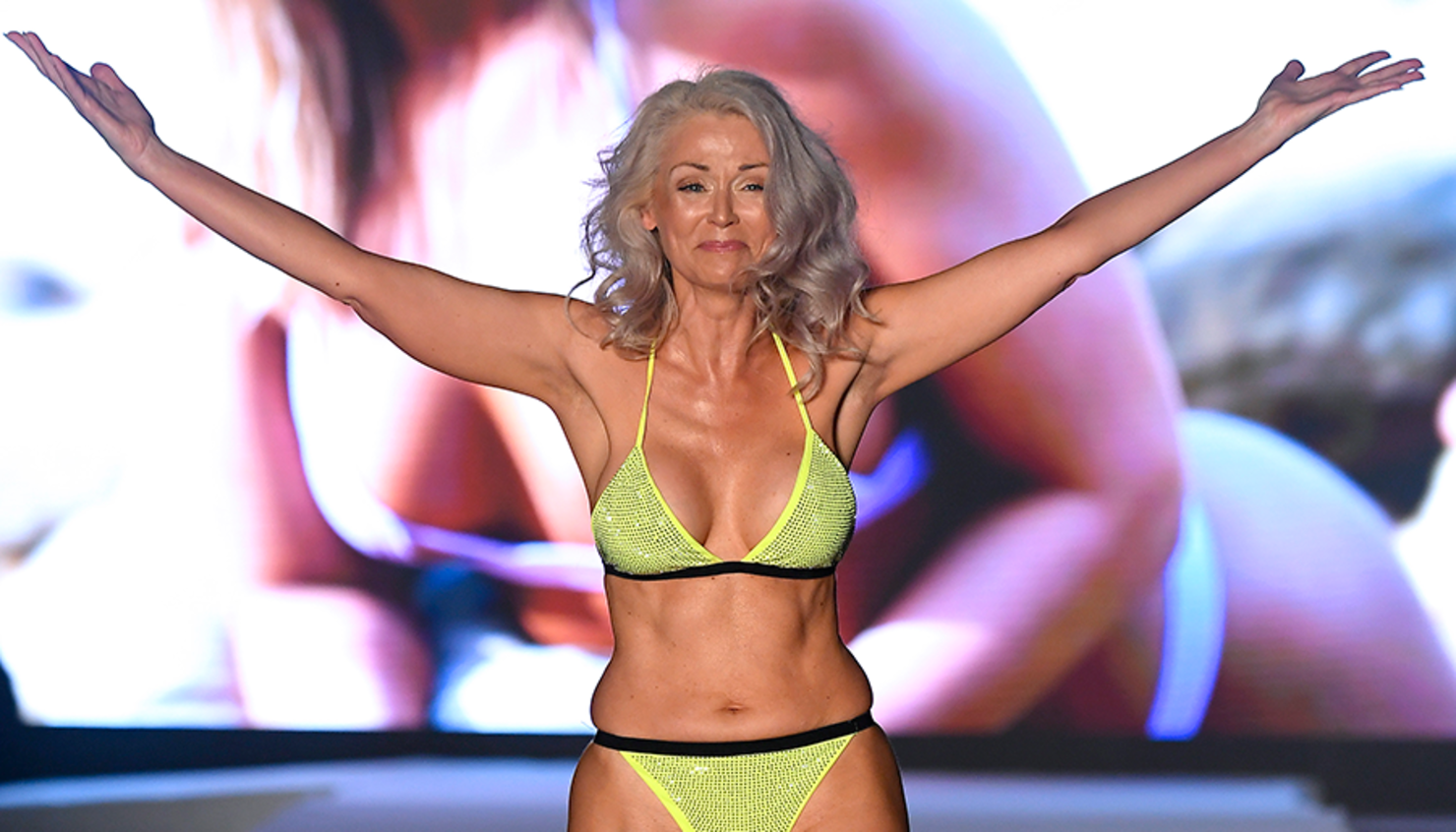 Some beautiful, young women like Jasmine Sanders, Olivia Culpo and Kate Bock grace the pages of this year's Sports Illustrated Swimsuit Issue, but there is also one beautiful woman who isn't as young. Her name is Kathy Jacobs and the 56-year-old mother from Calabasas, California, just became a first-time SI swimsuit model. Jacobs, who is actually the same age as Sports Illustrated itself, won the magazine's open-call contest, beating out thousands of other women.
Kathy is no stranger to modeling - 30 years ago she was on the cover of Woman's World. Now, after the ups and downs of life, which at times saw her in minimum-wage positions including sweeping up hair at salons, she has returned to modeling. Her message is clear and she told it to the New York Post, "Don't ever give up on yourself."
Kathy recently had a health scare, learning three years ago that she was prediabetic even though she was not overweight. She hasn't let the diagnosis slow her down though, instead, she changed her diet and no longer eats bread, pasta, white potatoes, rice, meat or sugar.
As for how she looks so good, she credits her own skin care line, Beauty Batters, which is made from collagen-friendly ingredients like pumpkin enzyme, orchid flower stem cells and vitamin C. She also stays out of the sun and works out four times a week.
Clearly people are impressed - she has over 70,000 Instagram followers.
Check out Kathy in the Sports Illustrated Swimsuit Issue when it hits shelves on Tuesday.
Photo: Getty Images