Frank Iero Shows Off Homemade Shirt From His High School Punk Band
By Eliot Hill
July 20, 2020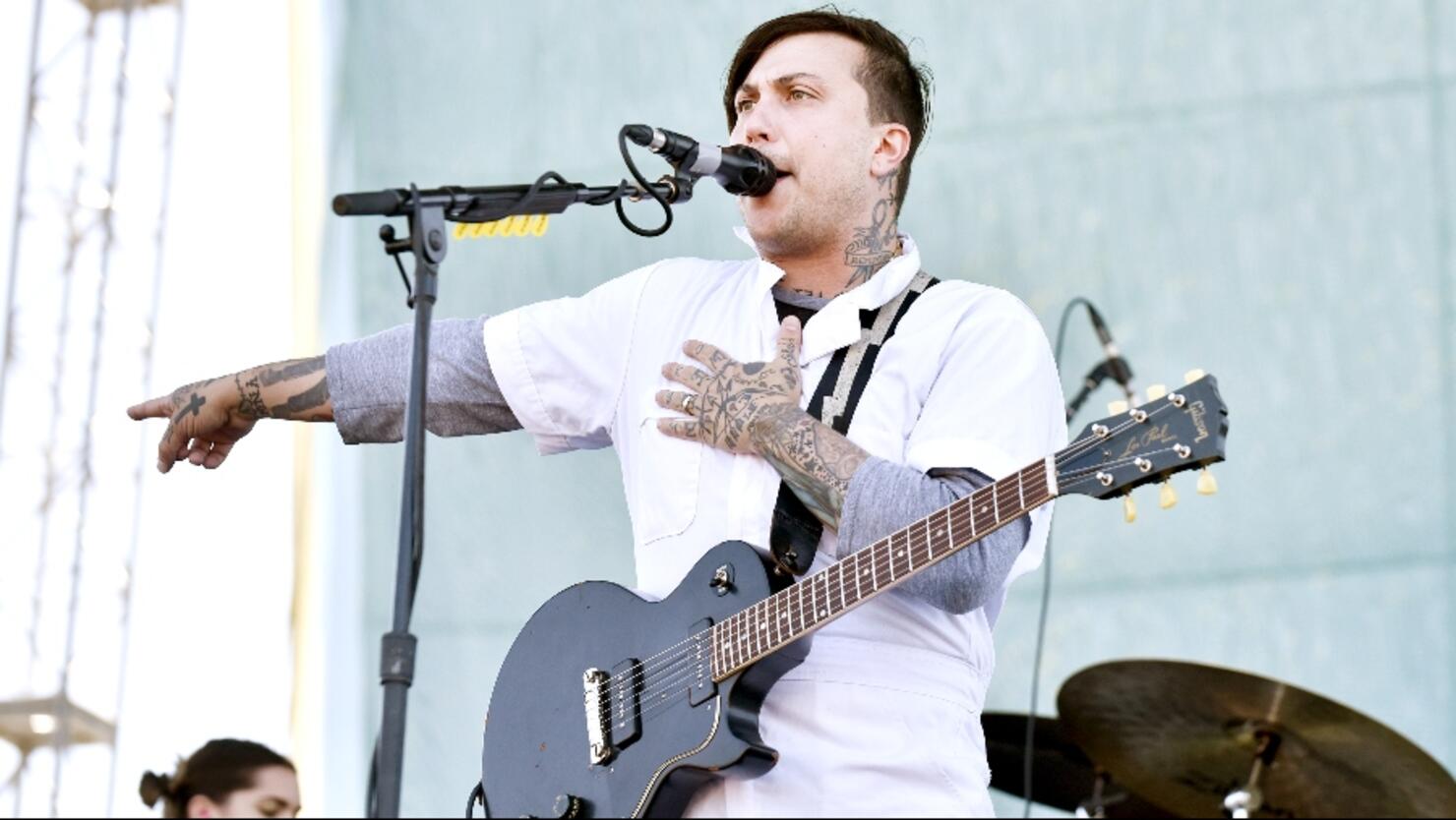 Like many musicians, Frank Iero got his start in bands back in high school before making it big in the music industry.
On Sunday (July 19), the My Chemical Romance guitarist took to Instagram to show off his 25-year-old homemade T-shirt for his high school punk band, Sector 12. While the DIY shirt is pretty impressive, he wasted no time poking fun at it.
"I made this shirt at a Kinkos by photocopying cutout letters and an old denim patch with some safety pins (the main ingredients in any punk rock DIY stew) and then screen printed these shirts in my mom's basement in Belleville, NJ.," he wrote. "Oh and if by some miracle you couldn't discern how punk we were or that we lived in NJ, we also wrote it on the bottom of the shirt for your convenience."
In addition to talking about the homemade shirt, the Frank Iero and the Future Violents singer reflected on the band's decision to name a song "Gwen Stefani Must Die" and how looking back he regrets the song.
"I wrote a song for Sector 12 called 'Gwen Stefani Must Die'. (No Doubt was enormous at the time and because of their popularity and catchy hooks Gwen was thought to be not punk enough to live in a world inhabited by us, the teenage gatekeepers of Punk Rock," he said. "Turns out i just had a crush on her and wanted to impress my friends by not liking popular music.)"
And if that name sounds familiar you just have to look at his own Instagram handle to see the nod to the song. "I now post this flashback of my adolescence at the ripe old age of 38 from my FrankIeroMustDie Instagram account…" he wrote.