Gerard Way Came Up With 'The Umbrella Academy' While On The Road With MCR
By Katrina Nattress
July 27, 2020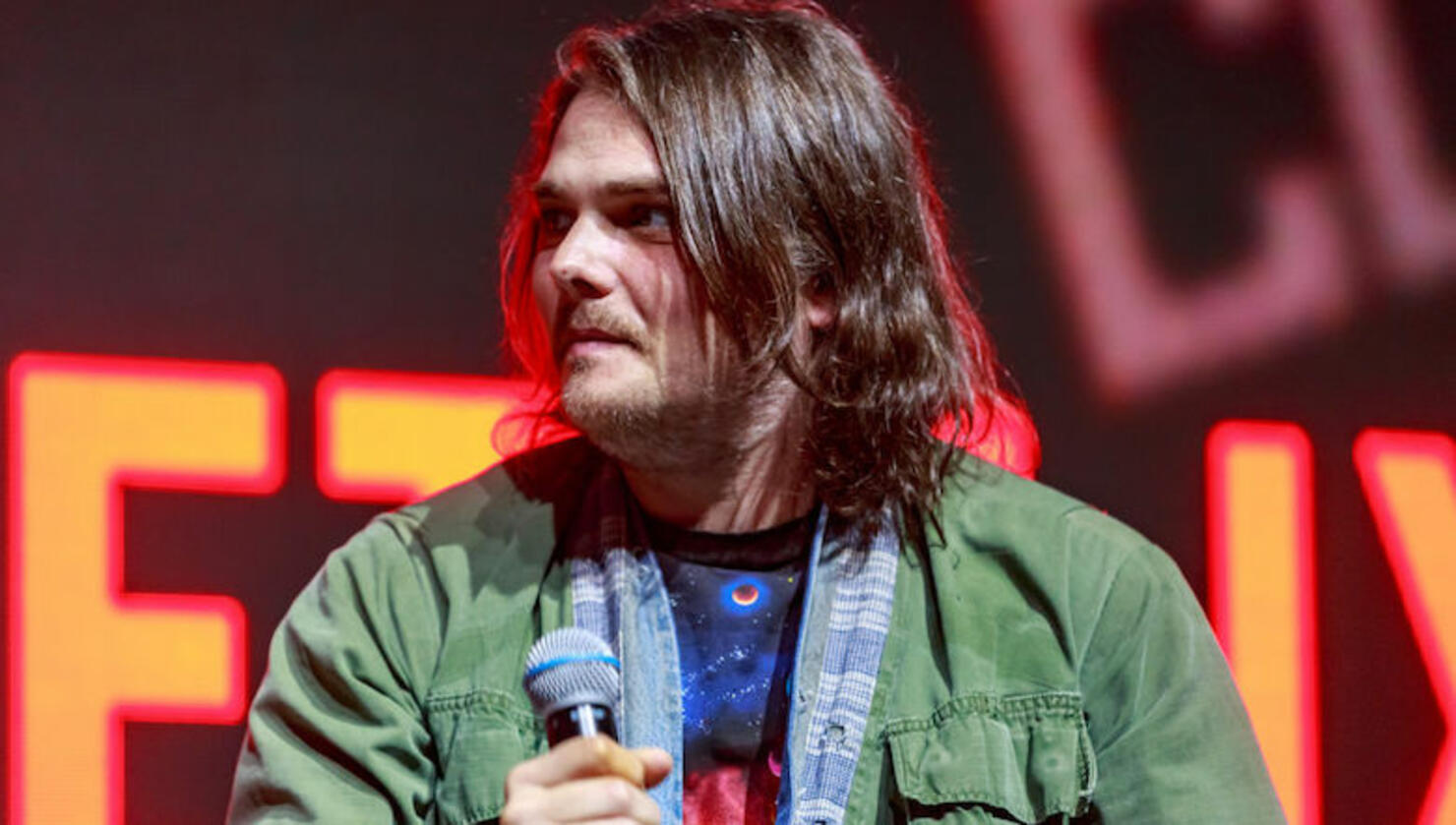 Most people know Gerard Way as the singer of My Chemical Romance; however, his love for comic books came long before he became a rockstar.
Over the weekend, Way talked about his history with comics and how The Umbrella Academy came to be during Comic-Con's livestream panel.
"A lot of people at the time, right before Umbrella came out, knew me as a singer in a band," he explained. "But I had this long history with comics. And kind of making my own and getting published at 15 and using my grandmother's typewriter. But then I went to the School of Visual Arts in New York City and my major was cartooning. So I had all these comic book classes and in my senior year, I interned at DC. I interned there for like a year."
At the same time, he started MCR as a "little project on the side," and when that started taking off his trajectory changed. "...all of us quit our jobs and we get in the van and we just start touring. We don't really have anywhere to live. We're just going city to city, sleeping on floors, going show to show to kinda stay alive," he recalled.
As his musical career became more successful, it made Way realize how much he missed comics. "Then the band gets bigger and more successful, but the whole time I miss this other part of my life that I had to kinda walk away from," he said. "I really missed comics and I had always loved them."
Way decided to read the re-release of Doom Patrol on tour, and that's when he thought "I have to do a comic." While on the road, he began to develop what would become The Umbrella Academy. "I started working on all of the characters while on the road, just doing designs of them and putting a real pitch together and sent that to Dark Horse," he said. "That was the company where I wanted to be because I liked what they were putting out."
The rest, of course, is history. Not only did Dark Horse publish his comic, but the TV adaption is gearing up to premiere its second season on Netflix Friday (July 31), and a card game is in the works.
Watch the full Comic-Con panel below.