50 Cent Apologizes To Megan Thee Stallion For Mocking Shooting Incident
By Paris Close
July 28, 2020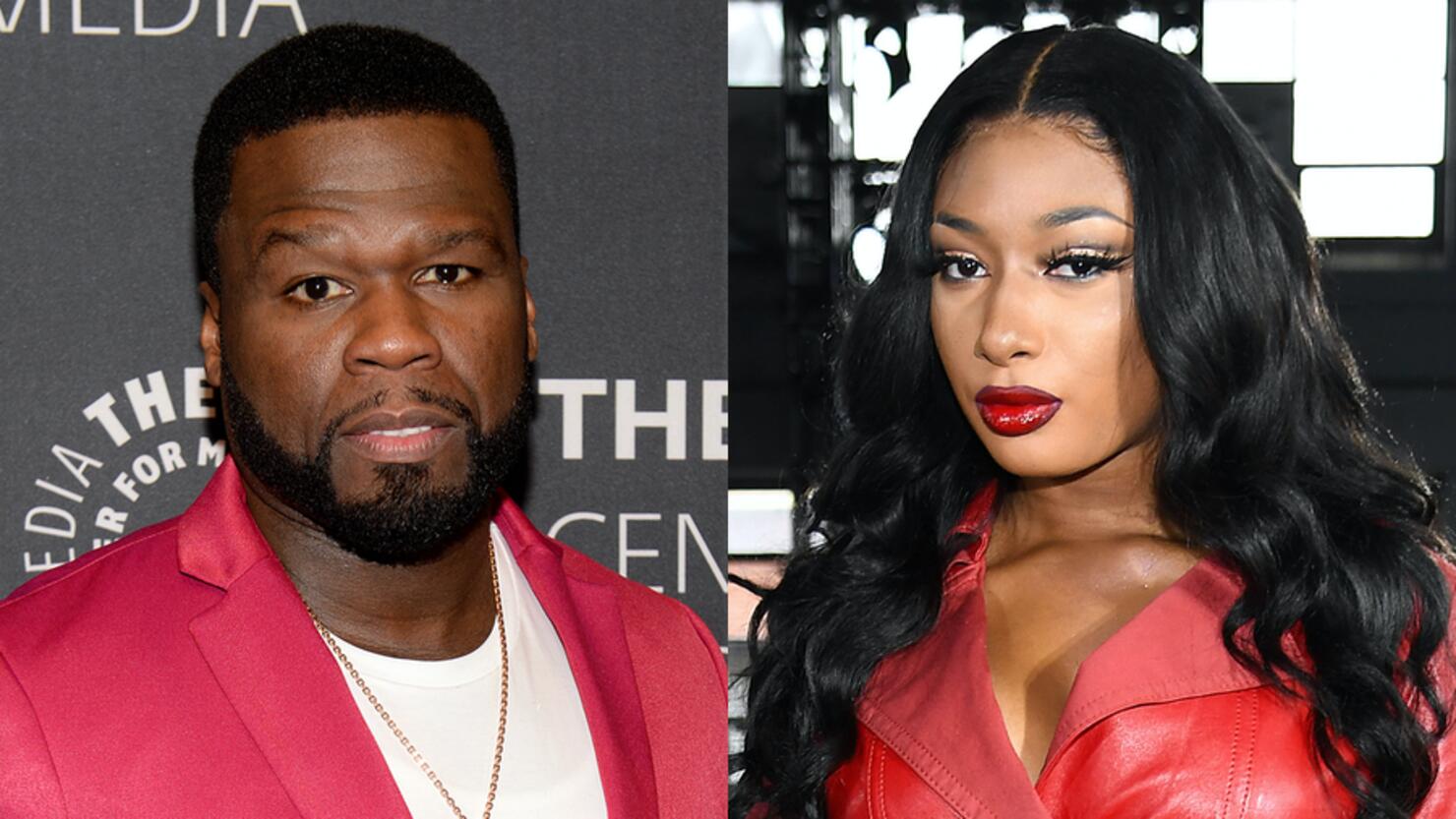 50 Cent is righting his wrongs with Megan Thee Stallion after making jokes about her getting shot.
On Monday (July 27), Megan fought back tears during a recent Instagram Live video in which she revealed she'd undergone surgery after sustaining bullet wounds to her feet on the same night rapper Tory Lanez was arrested on felony charges.
The "Many Men" rapper, who had previously shared a meme poking fun at the "Savage" musician's pain, took to social media to publicly apologize to Meg after watching her recent Live.
"Damn I didn't think this s—t was real,🤦‍♂️It sounded so crazy," the rapper captioned with a reposted clip of the video. "@theestallion I'm glad your feeling better and I hope you can accept my apology. I posted a meme that was floating around. I wouldn't have done that if I knew you was really hurt. Sorry."
As sad as it is, 50 wasn't the only star to make light of Meg's traumatic situation.
Basketball Wives LA alum Draya Michele also got checked by the "Captain Hook" star for cracking a joke implying Meg and Tory "had some sort of Bobby and Whitney love," and quipped, "I want you to like me so much you shoot me in the foot too."
Meg wasted no time clapping back at the model. "Dumb b—ch that s—t ain't f—king funny who tf jokes about getting shot by a n—a," she fired back on Twitter.
She later aimed at her other detractors, tweeting, "And f—k all the hoe ass n—as making jokes about it too🖕🏾 I'll talk about s—t when I get ready."
Photo: Getty Images