Kane Brown And His Wife Got Lost In The Woods, Had To Be Rescued By Police
By Blake Taylor
August 4, 2020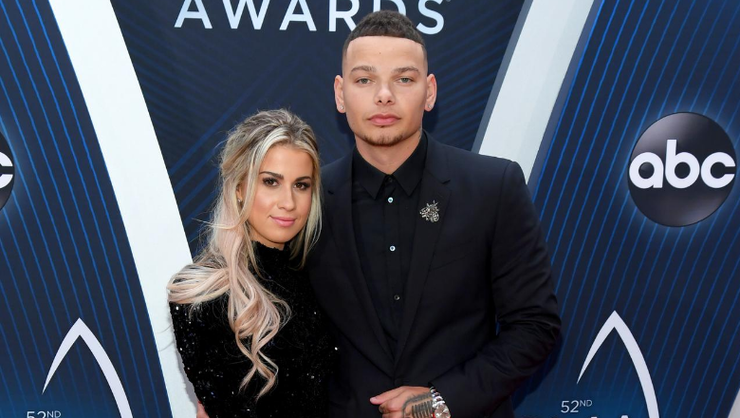 Kane Brown and his wife Katelyn won't forget the day they moved into their new home anytime soon. The country star recently revealed that they day they moved in, the couple got lost for hours and couldn't find their way back home.
In a recent interview with Extra, Brown explained that they ended up calling the authorities to help them after hours of looking for their new home in the woods.
"Yeah, we got lost for seven hours. We have 30 acres and it's all woods," the singer explained. "We made our own trail and then it started raining and it started getting dark and we were running out of gas… and we live by all these cliffs… We ran into a drop-off, so we ended up having to call the cops and walk down."
At first, his wife thought Brown was just joking, but really, he had no idea where they were.
"Kate thought I was just trying to get out of unpacking boxes because it was literally the first day we moved in," he added.
The police eventually showed up and helped the couple safely make their way home.
Brown and Katelyn have been enjoying the last few months at home with their baby girl, Kingsley, who they welcomed in October 2019. The 'Homesick" singer recently said that quarantine for him has been both a blessing and a curse. "The blessing for me is just getting to see everything that she does," Brown says of Kingsley. "I'm not missing one second."
When Brown's not spending time with his baby, he's working on new music for fans. In July, Brown released his new song, "Be Like That" featuring rapper Swae Lee and R&B artist Khalid. He's also recently shared "Cool Again" along with the remix featuring Nelly and a track called "Worldwide Beautiful."
Brown will likely bring some of his new music to this year's iHeartRadio Music Festival where he's scheduled to perform with special guest, Khalid. Additionally, country singers Keith Urban and Thomas Rhett will perform along with many more.
Fans can tune in to watch the festival live on The CW App and CWTV.com on September 18 and 19 at 9pm ET/6pm PT, and relive all of the epic performances during a two-night Festival highlights special on September 27 and 28 from 8-10pm ET/PT. The iHeartRadio Music Festival will also be broadcast on iHeartMedia stations nationwide, as well as on the iHeartRadio app.
Photo: Getty Images
Chat About Kane Brown And His Wife Got Lost In The Woods, Had To Be Rescued By Police