Cardi B Reveals She's Spoken To Joe Biden, Talks VP Candidates
By Peyton Blakemore
August 7, 2020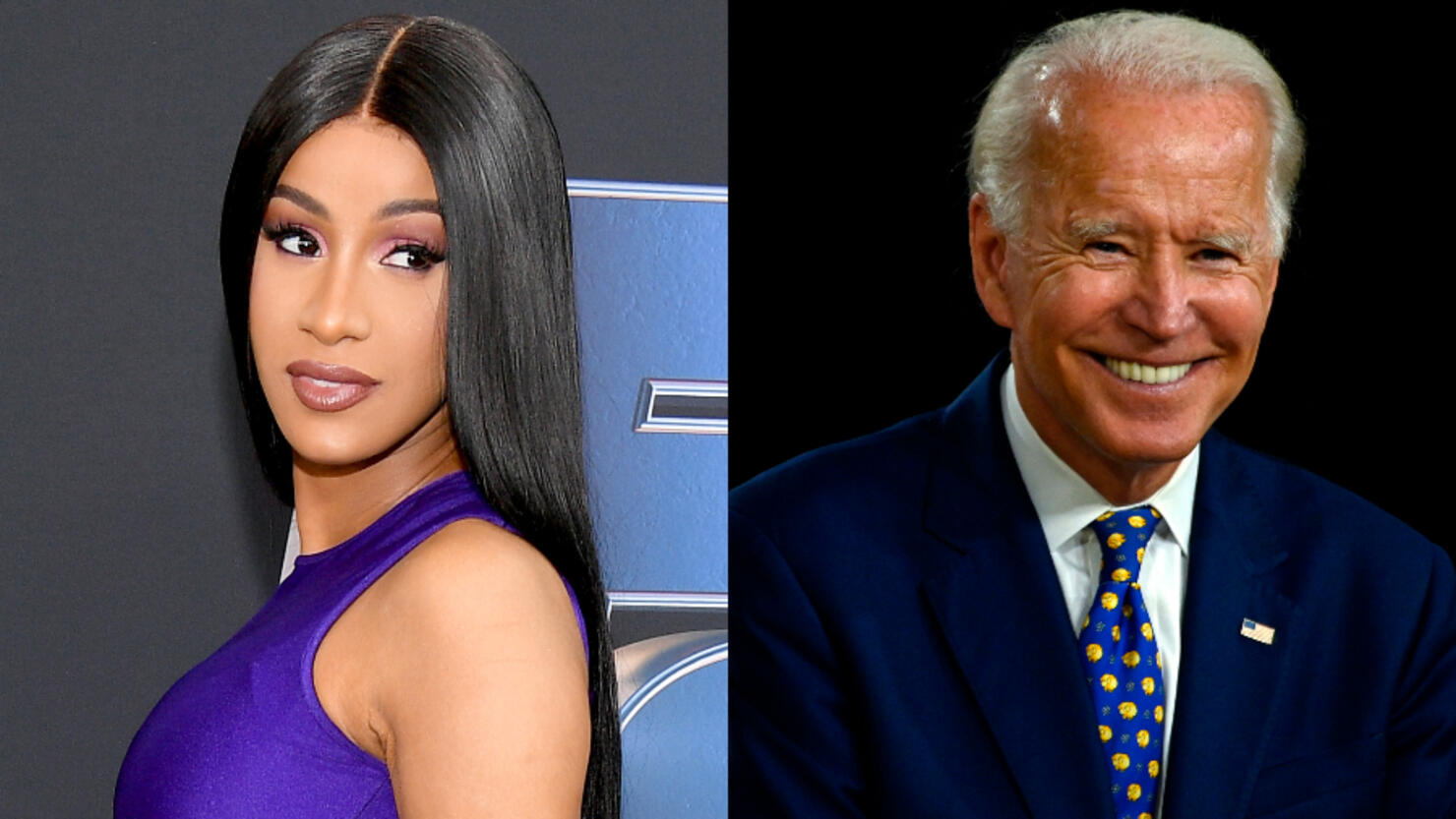 Cardi B has doubled down on her support of Democratic presidential nominee Joe Biden.
During an interview with "The Breakfast Club," the "WAP" rapper, a longtime supporter of Sen. Bernie Sanders, admitted that while she's still "salty" Sanders didn't get the nomination, she's fully on board the Biden train.
"I spoke to Joe Biden," she said, seemingly by accident as she almost immediately froze after the words came out of her mouth. "I know him," Cardi added nervously.
"Knowing him and everything. I think he's getting it," she continued. "I think he understands the people's pain. He's getting what we want. People think we want so much, but we want really simple things if you really think about it."
As for their alleged secret conversation, Cardi did say that she "tried to let him know like, 'listen we don't no false promises. We don't want no fake sh*t to get people voting."
The Bronx native went on to add that she doesn't want to hear people say, "Oh now we're stuck with Joe Biden" because there was such a wide range of Democratic candidates that she, as well as a number of other prominent figures, encouraged the public to vote for earlier this year.
"Now y'all mad and you know what... I think we should just go with Joe Biden. Like, it is what it is," Cardi said, but not before noting that it is "important" for Biden to choose a Black Vice President candidate.
"[Black women] are out here in our communities and I feel like that's what he needs — people need a mama! People need someone to tell them, 'this ain't it,' and [black women] are the ones to tell you that," Cardi concluded.
Back in April, Cardi endorsed Biden days after Sanders dropped out of the race. "I'm just gonna go with Joe Biden because I cannot see the next step of America being ran by number 45," she said, referring to Donald Trump only as number 45.
Photo: Getty Images