Get A First Look At Jay DeMarcus' New Reality Show, 'DeMarcus Family Rules'
By Blake Taylor
August 6, 2020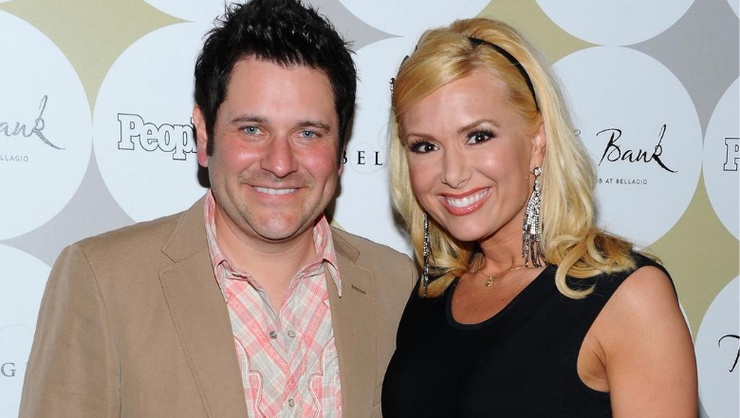 Rascal Flatts' member Jay DeMarcus and his family are giving fans a preview of their upcoming Netflix show, DeMarcus Family Rules.
In the trailer, the singer describes himself and his wife, Allison as the "ultimate odd couple," going on to note how different their parenting styles are when it comes to raising their kids Madeline Leigh, 9, and Dylan Jay, 8. Allison is the clear rule-setter in the household, while Jay seems to be more free-wheeling, all about having fun.
"My philosophy is kids grow up way too fast, you've got to create lifelong, lasting memories for them," he says, while footage rolls of camping trips, birthday parties and basketball games.
Jay's fun sense of humor is put on full display, as he's seen dressed in a hazmat suit to deep fry a Thanksgiving turkey, scaring his family with a chainsaw around a campfire and more.
"It was fun to have the cameras follow us around for awhile," Jay says in a statement. "Our family is crazy, I didn't realize just HOW crazy we were."
He adds, "I'm excited for everyone to see what life is REALLY like once someone like me, who has spent most of their adult life on the road, comes home and is back in the mix, trying to fit in and follow all the RULES!!"
The family announced their new show in a fun Instagram video shared last month. "We have a bit of a big announcement to make," DeMarcus said in the previously shared clip before the whole family exclaimed, "We're coming to Netflix!"
"That's right, our new reality show, DeMarcus Family Rules, will be available on Netflix Wednesday August the 19th," DeMarcus said before his wife added, "It's unfiltered and out there for the world to see."
"We can't wait to come into your homes and show you a glimpse behind the scenes at all the chaos and the craziness of that one right there," DeMarcus continued. "We'll see you guys next month."
DeMarcus Family Rules premieres on Netflix on August 19.
DeMarcus and Allison met on the set of Rascal Flatts' "These Days" video. They married in 2004 and welcomed their daughter Madeline in December of 2010 and their son Dylan in July of 2012. '
This year, the group is celebrating their 20th anniversary and were set to head out on a 2020 "Farewell Life Is A Highway Tour," however due to the coronavirus pandemic, the band was forced to cancel.
Rascal Flatts will release their new EP, How They Remember You, on July 31.
Photo: Getty Images
Chat About Get A First Look At Jay DeMarcus' New Reality Show, 'DeMarcus Family Rules'