Carole Baskin Reacts To Cardi B & Megan Thee Stallion's 'WAP' Music Video
By Paris Close
August 8, 2020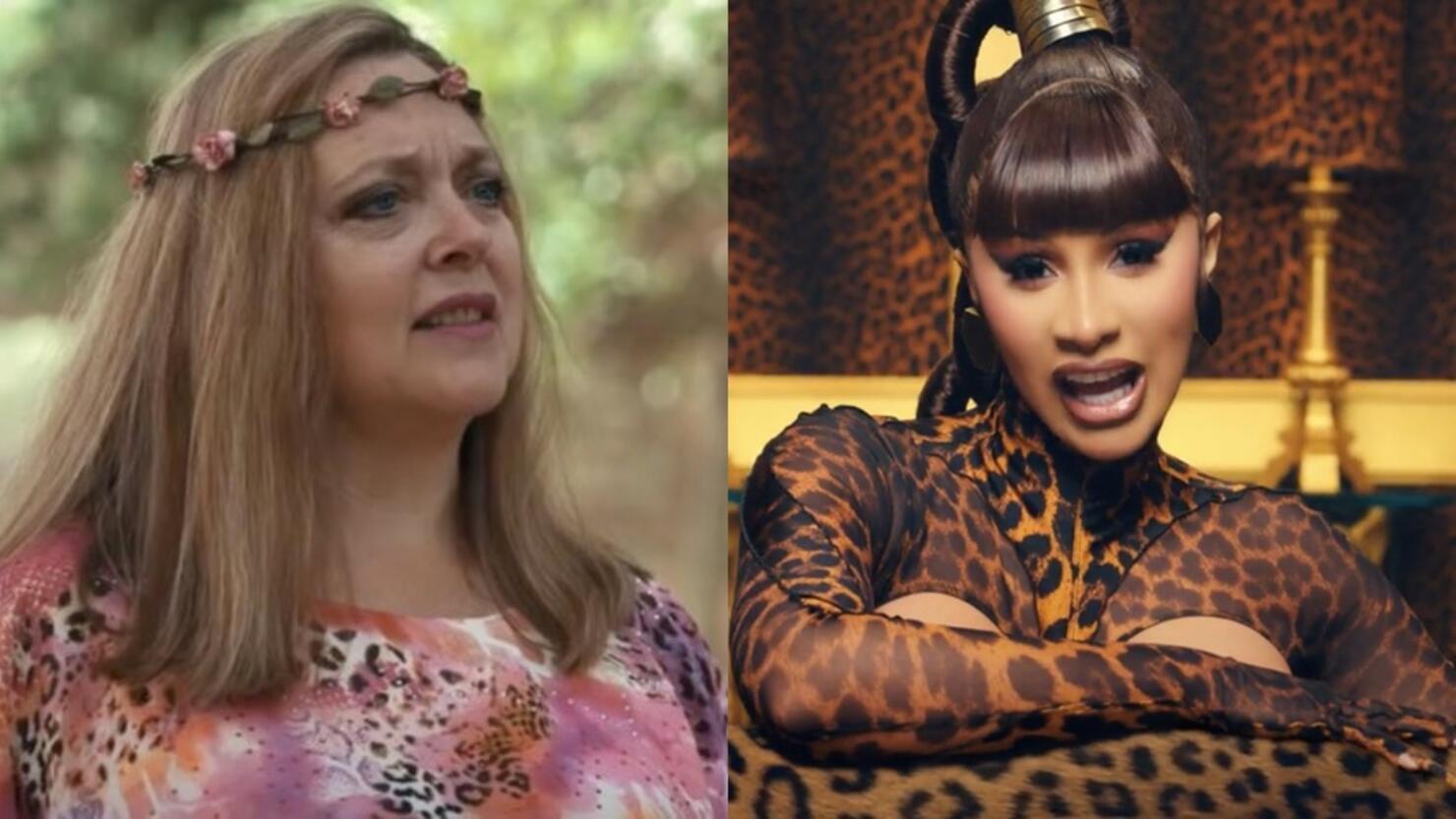 Tiger King's Carole Baskin is bringing out her claws over Cardi B and Megan Thee Stallion's new video.
The rappers broke the internet on Friday (August 7) with the highly-anticipated release of their new joint, "WAP," a raunchy collaboration that sees both musicians boasting about their lady parts. When the bop dropped, however, all the attention was drawn to the star-studded, feline-friendly visual, which features Cardi and Meg rapping and dancing alongside myriad exotic animals, including leopards and white tigers. (The two even wear leopard- and tiger-print outfits in the video.)
So naturally, the big-cat rights activist's reaction to the project was not a happy one. According to TMZ, Baskin claims Cardi and Meg's video sends a "terrible message and is harmful to the future of big cats."
Worse, Baskin bashed the visual for its way of glamorizing "keeping tigers as pets" as she believes it will make "every ignorant follower want to imitate by doing the same."
Even though Baskin understands the big cats seemed to be only digitally included in the visual, she maintains her stance against such exploitation, insisting its projects like these might inspire more producers to work with "big cat pimps" like Doc Antle or Mario Tabraue, whom she thinks "mistreats cats." (Both have denied these claims.)
Big cats aside, most fans seemed to enjoy the visuals and various cameos in the video, including surprise appearances by Normani, Rosalia, Rubi Rose, Sukihana, and Mulatto.
If left up to the fans, however, we'd guess they'd rather there be more cats in place of Kylie Jenner's unexpected cameo. If you think we're kidding, just check out this online petition to have the Keeping Up With the Kardashians star cut from the music video.
Photo: Netflix/Getty Images