Cardi B Speaks On 'Cancel Culture': 'It's Like I Have A Target On My Back'
By Paris Close
August 11, 2020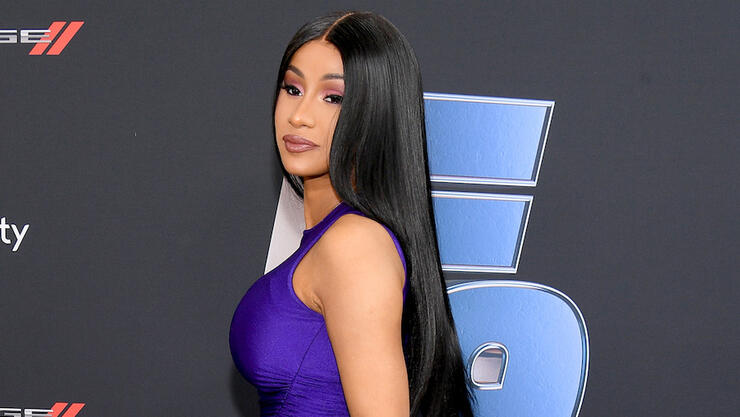 Cardi B is tired of people trying to cancel her.
As any Bardi Gang member will tell you, the "I Like It" rapper is no stranger to being canceled. Over the years, social media users have made several attempts — at least four times in 2019, as Cardi recalls — to get rid of her for making often-inflammatory remarks. (From allegedly likening dark-skinned Black women to monkeys and cockroaches to seemingly admitting to drugging and robbing men back when she was a stripper.)
Some way or another, Cardi has managed to weather the storm of constant cancelation; or rather, she's become immune to the threat altogether. Now, speaking with Elle for its upcoming September issue, the unfiltered emcee made it known how she really feels about the impact of being "canceled."
"It's like I have a target on my back, but it's not because of my music," Cardi tells the magazine. "I haven't done music for eight months, and people still try to attack me."
She continued: "I feel like people are attacking me because they want me to feel the pressure of bullying. They want me to give up and say 'Oh, I quit music' or 'I'll delete my Instagram, delete my Twitter.'"
Despite the countless times she's been decried by her detractors, the 27-year-old isn't going anywhere any time soon. This has already been proven twice this year. The first instance was in July when fans tried to cancel her for using an offensive racial slur to describe her sister Hennessy's facial features, and when she was accused the month before of dissing Megan Thee Stallion and Ariana Grande using a "fake Instagram."
She mocked the latter allegation by dressing up for her "cancel party" on Instagram.
"I do feel really powerful. The fact that I haven't dropped music in 8 months. I haven't announced none of the projects I been workin on. All I been doing is eating food & people have to make fake edits to cancel me," she clapped back. "It makes me feel like IM THAT B—H!"
Photo: Getty Images
Chat About Cardi B Speaks On 'Cancel Culture': 'It's Like I Have A Target On My Back'