Mike Shinoda Reminisces About Newly Shared Linkin Park Demo 'She Couldn't'
By Katrina Nattress
August 14, 2020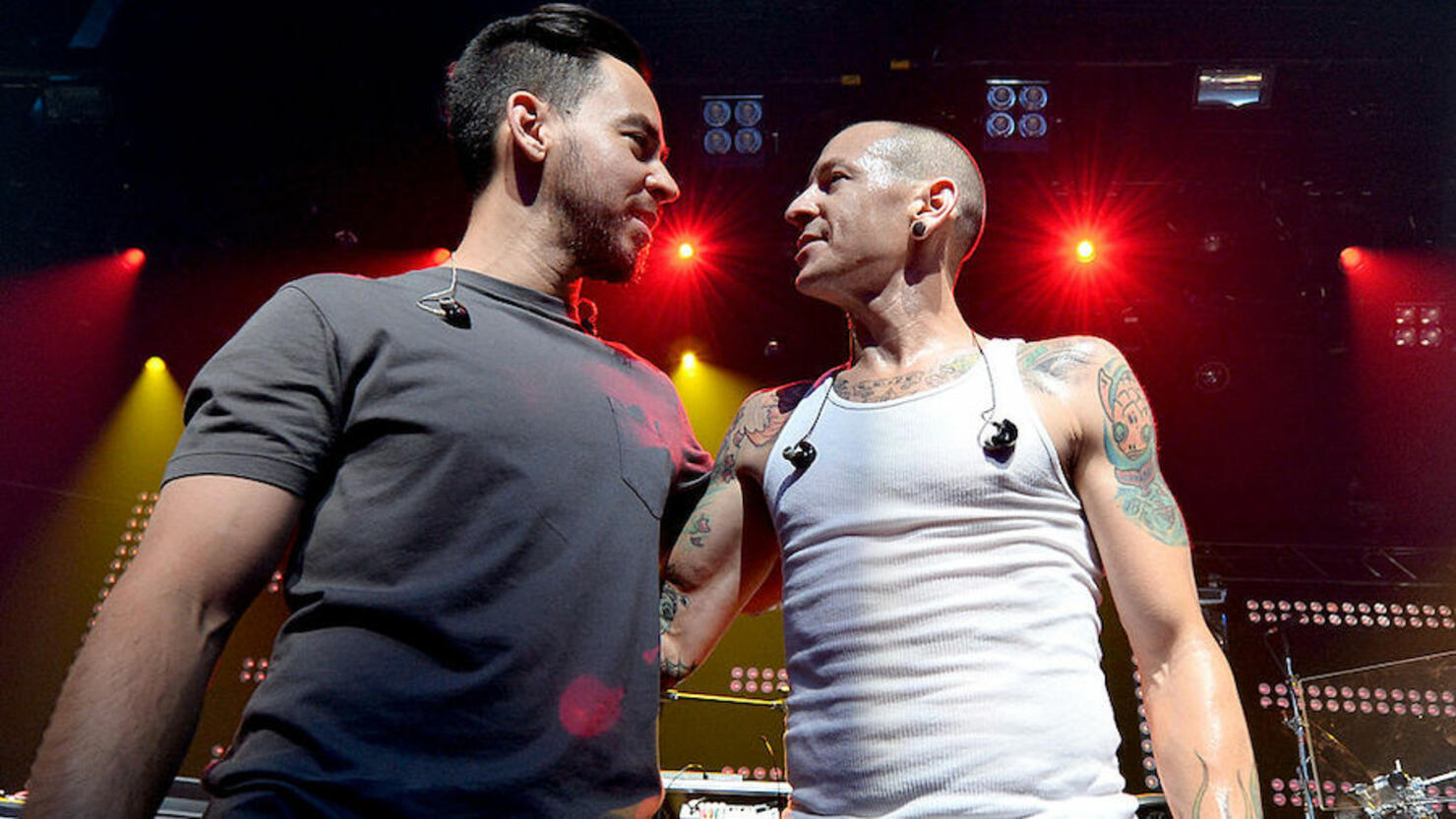 Linkin Park's Hybrid Theory turns 20 in October, and earlier this week the band's surviving members announced a massive deluxe edition box set the includes a bunch of goodies, including B-sides and rarities. One of those tracks is "She Couldn't," a demo recorded during the Hybrid Theory sessions that's been buzzing around fan forums for years but was properly released on Thursday (August 13).
After the song was shared, Mike Shinoda took to Instagram to reminisce and point out some things that stood out to him about the demo all these years later.
"'She Couldn't' is one of the earliest demos we made when Chester joined the band," he wrote alongside an old photo of himself and the later singer. "Two things stand out about the song, to me: 1.) The programmed beat and focus on synth sounds and vocal loops (rather than heavy guitars) foreshadowed a future of the band many years after Hybrid Theory. In searching for our 'first sound,' we set the groundwork for our later evolution. 2.) The softly-sung 'you're not alone' refrain reminded me that, although we debuted with a song screaming "shut up," what most fans came to find out was that empathy and community were just as integral a part of LP's DNA from the very beginning."
"Sincerely, thank you for the excitement about the #hybridtheory20 package," he added. "We're so grateful to have had you with us all these years."
The Hybrid Theory 20th anniversary edition super deluxe box set comes out on October 9 and can be pre-ordered here. See Shinoda's post below.