Miley Cyrus Spills On Cody Simpson Split Amid Release Of 'Midnight Sky'
By Hayden Brooks
August 14, 2020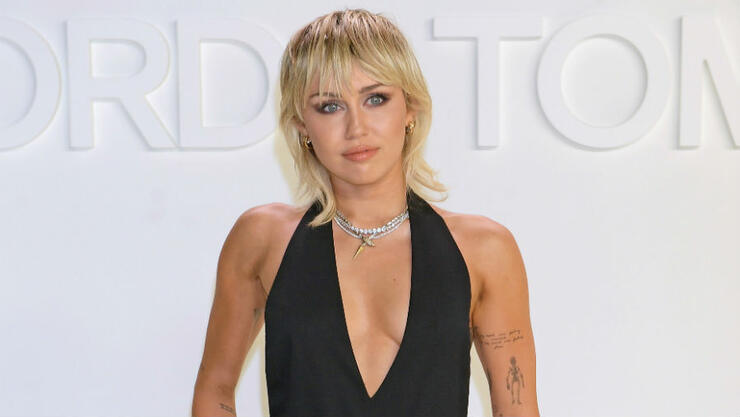 It's a been a big week of Miley Cyrus.
On Thursday (August 13), reports spread that Cyrus, 27, and Cody Simpson, 23, had split after 10 months of dating. Hours later, the pop titan's new single, "Midnight Sky," dropped, so the star decided to cover both topics in an Instagram Live with fans. "A year ago, almost to this exact date, the media tried to tell my story for me and control my narrative, and I'm just not accepting that," the superstar said in reference to her August 2019 split from Liam Hemsworth. "So today, it came out that me and my boyfriend have broken up, it was confirmed by a 'reliable source' even though no one is reliable in a relationship except the two individuals that are participating in it."
"But, for right now, two halves can't make a whole and we're individually just working on ourselves to become the people that we wanna be," Cyrus continued. "Like everybody else at this age, we're just deciding who we wanna be with our lives, what we wanna do with our lives. And so, don't make it some drama story if next week we're out hanging out or getting pizza. We've been friends for 10 years and we're gonna continue to be friends."
As for her new single, which is the latest cut off her upcoming album, She Is Miley Cyrus, the pop star reflects on romance and may or may not allude to Hemsworth, Simpson and even her brief relationship with Kaitlynn Carter. Yet, the romantic references aren't the focus on the disco-inspired track, which transforms into a song about freedom once the chorus hits. "I was born to run, I don't belong to anyone, oh no/ I don't need to be loved by you (By you)/ Fire in my lungs, can't bite the devil on my tongue, oh no/ I don't need to be loved by you," she croons during the anthemic hook. As per a press release, Cyrus looked to icons like Stevie Nicks, Joan Jett and Debbie Harry for inspiration when creating the song, alongside Ryan Tedder, Andrew Watt and Louis Bell.
In addition to the release of the song, "Midnight Sky" also arrived with a flashy music video, which serves as the star's directorial debut after co-directing four videos with Diane Martel in the past. The song follows the release of "Slide Away" and "Don't Call Me Angel," her collaboration with Ariana Grande and Lana Del Rey.
Photo: YouTube/MileyCyrusVEVO
Chat About Miley Cyrus Spills On Cody Simpson Split Amid Release Of 'Midnight Sky'