Keith Urban Reveals Collaborators On His 'The Speed Of Now Part 1' Album
By Blake Taylor
August 17, 2020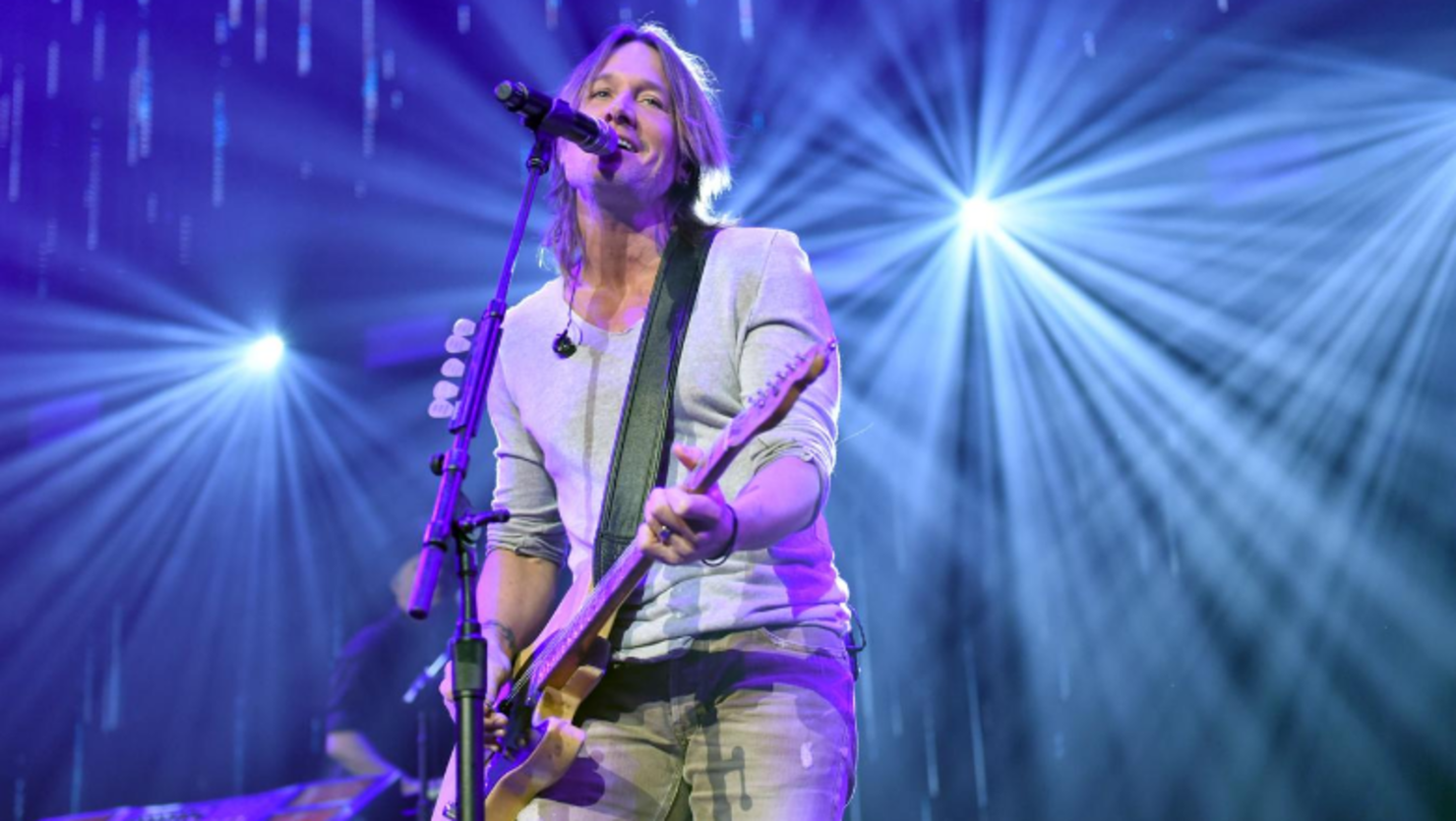 Keith Urban revealed the track list for his upcoming album, The Speed Of Now Part 1, earlier this month, but he left off the names of several artists featured on the project. On Monday (August 17) the country star revealed the list of collaborators with fans.
Breland and Nile Rodgers join Urban on the very first track on the album called "Out The Cage," while Pink has a duet with the country star on "One Too Many." Urban already shared that fellow country singer, Eric Church, will appear on the album for their previously released "We Were" duet.
"When I collaborate, I'm always looking for that 'third thing,'" Urban said in a statement. "There's what I do, there's what my collaborator does, and then there's this 'third thing' that I'm most curious about. That's what interests me the most — when the sum of the parts becomes even more than what I envisioned. That's what I love so much about it — finding common ground, shaping it and bringing it together."
Urban has already shared several songs from the album with fans including "Change Your Mind," "God Whispered Your Name," "Polaroid," "Superman" and two versions of his 2019 single "We Were." See a full track list below.
Earlier this year, Urban shared a bit of the inspiration behind the album's title, The Speed of Now Part 1. He said that the name came to him in October 2019 at a time when life felt like it was flying by faster than ever before. However, now, he says the title has taken on a "whole new meaning" as the world battles through the coronavirus pandemic.
The Speed of Now Part 1 is Urban's 11th studio album and follows up 2018's Graffiti U. The 16-track project is due out on September 18.
Keith Urban, The Speed of Now Part 1 Tracklist:
1. "Out of the Cage" (feat. Breland and Nile Rogers)
2. "One Too Many" (duet with Pink)
3. "Live With"
4. "Superman"
5. "Change Your Mind"
6. "Forever"
7. "Say Something"
8. "Soul Food"
9. "Ain't It Like a Woman"
10. "With You"
11. "Tumbleweed"
12. "God Whispered Your Name"
13. "Polaroid"
14. "Better Than I Am"
15. "We Were"
16. "We Were" (feat. Eric Church)
Photo: Getty Images