Metallica's Virtual Concert Series Raised Over $100K For COVID Relief
By Andrew Magnotta @AndrewMagnotta
August 28, 2020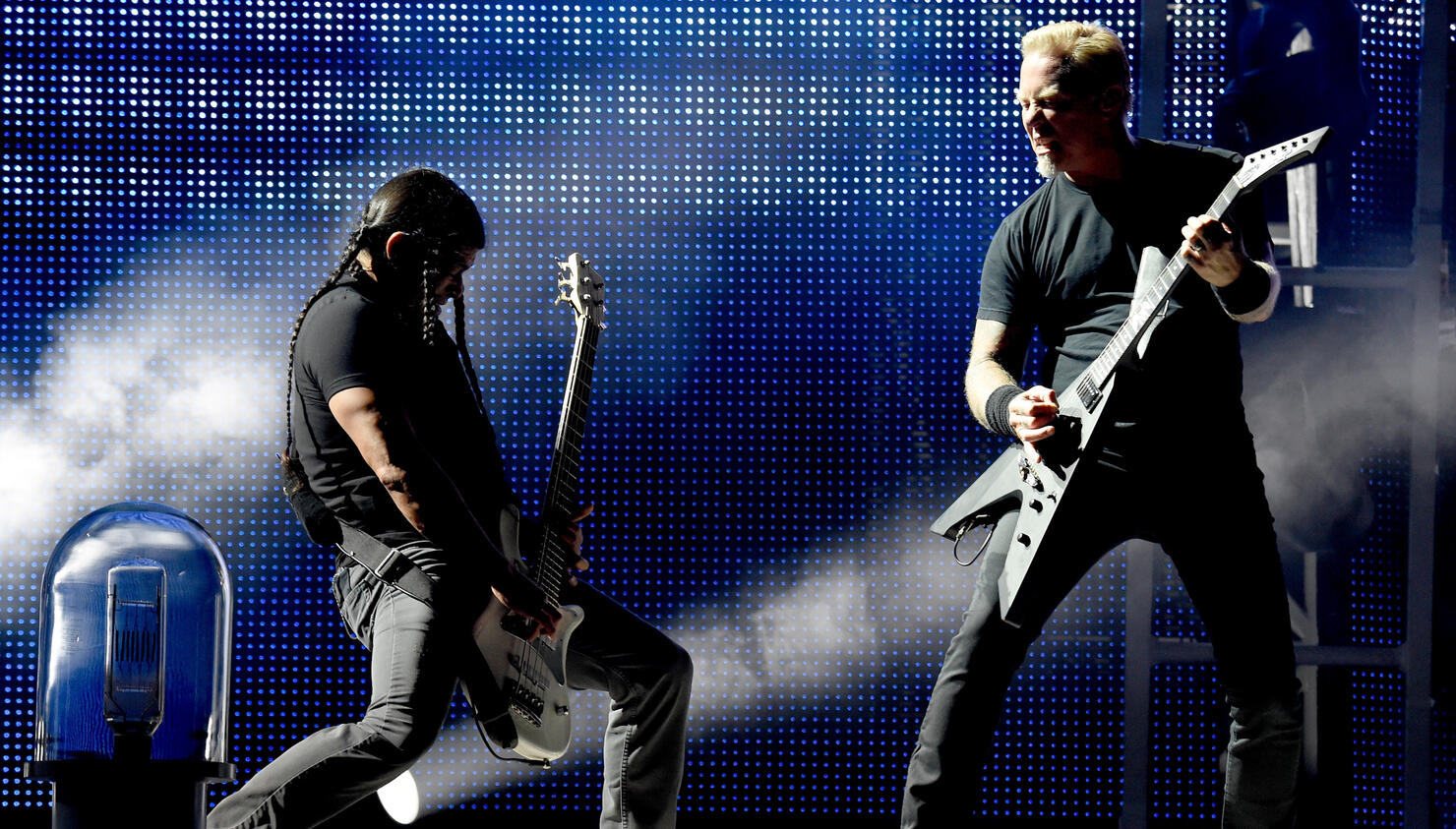 Metallica's virtual concert streaming series raised more than $100,000 for its All Within My Hands charity foundation.
Beginning in late-March, #MetallicaMondays found the band streaming an archival concert each week to raise money for its philanthropic efforts and to provide some much-needed entertainment for stir-crazy fans mired in varying degrees of lockdown.
The series continued for almost five months in which the band presented footage concerts from the early-'90s through the 'WorldWired' tour, which began in 2016.
"The idea was to try to help out our friends worldwide in their own rock-n-roll way. But when it comes to helping, All Within My Hands is all about giving back to those who need it most," the band explained. "The Foundation is close t our hearts for many reasons, but what really continues to inspire all of us, is how YOU have kept it close to your hearts."
The #MetallicaMonday fundraising efforts are supporting Feeding America and Direct Relief. The band says All Within My Hands has contributed $645,000 to COVID relief efforts so far.
"Over the course of 23 weeks, you have totally blown us away," the band said in a statement. "At the core of All Within My Hands is the same value at the core of Metallica: we are stronger together. When the Metallica Family activates for a cause, you help us make a sustainable impact in a way that four people simply can't make on their own. We want to extend a heartfelt thank you and HELL YEAH for you involvement in our desire to make the world a better place."
Metallica donated more than $1.6 million over the course of last summer's European tour.
Earlier this month, the band announced it was committing over $1.5 million to U.S. community colleges.
Metallica's highly-anticipated S&M 2 live album with the San Francisco Symphony arrives today, Friday, August 28.
The band's 'Drive-In Nights' concert event hits drive-in movie theaters tomorrow, Saturday, August 29.
Photo: Getty Images