Cardi B Reacts To Mashup Of 'WAP' & Taylor Swift's 'You Belong With Me'
By Paris Close
August 31, 2020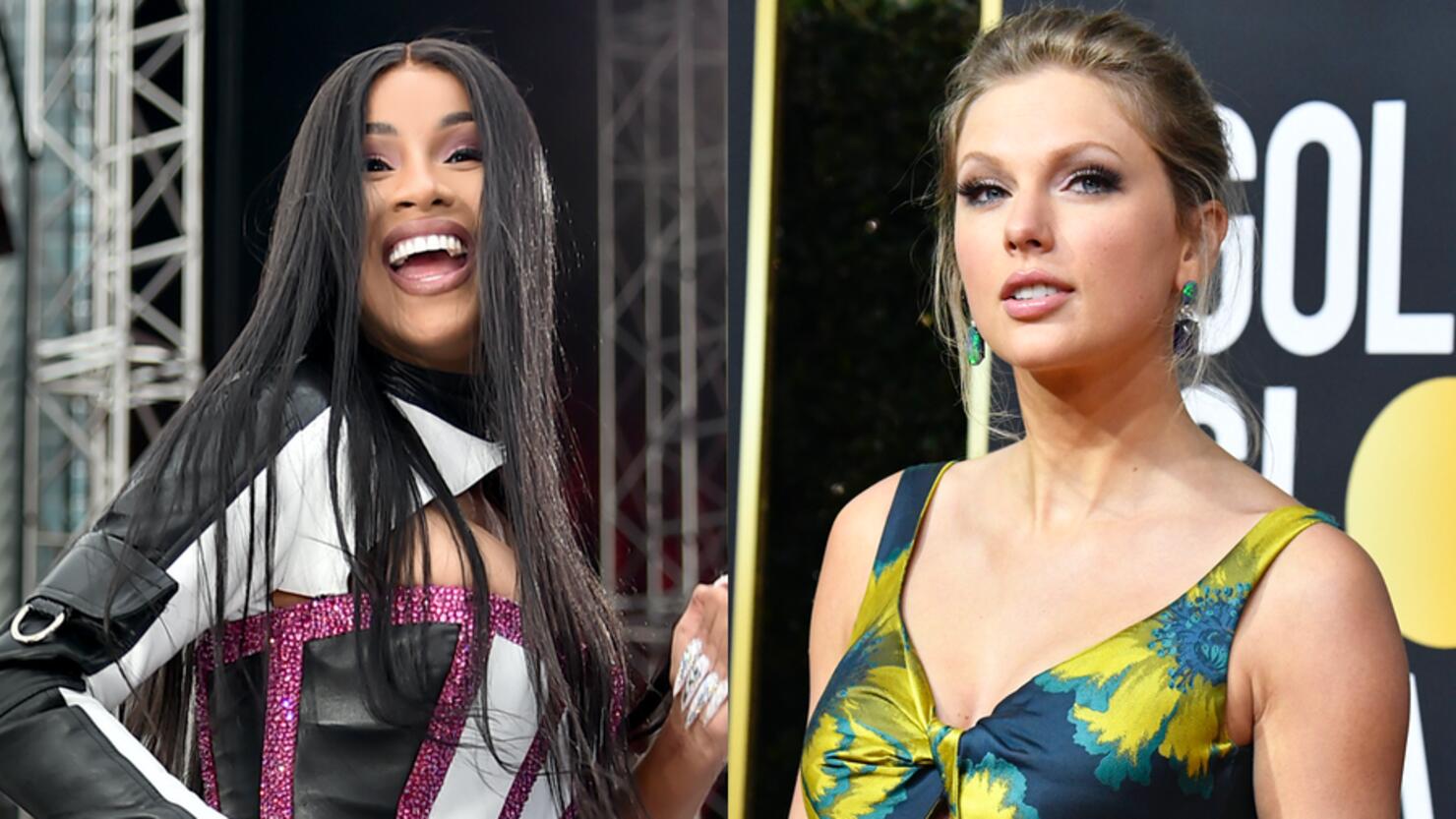 Someone mashed up Cardi B and Taylor Swift, and it's the best thing on the internet.
Cardi B couldn't believe her eyes when she stumbled upon a video of TikTok user Niamh Adkins' video mashup of Swift's "You Belong With Me" and her number-one hit "WAP." The rapper probably thought she was watching just another TikTok clip as the fan reenacted scenes from the pop star's iconic 2008 visual until Adkins switched gears by bursting into the choreography from Cardi and Megan Thee Stallion's racy music video.
"I ain't saw that coming," Cardi tweeted on Sunday (August 30) with the hilarious clip, which shows Adkins transitioning from the lovelorn girl next door a la Swift's video to suddenly dropping it low and popping her butt before ending the clip by busting the splits.
Adkins, a British-South African model, boasts more than 600,000 followers and over 22 million likes on TikTok. As Adkins explained, her Swift-Cardi mashup clip evidently gained upwards of 1 million views before it was pulled from the platform to be "under review." Taking the clip to Instagram instead, she wrote, "TikTok took this down at 1M views so it's for you guys now."
Cardi and Megan's "WAP" broke some major records in its wake, becoming the first female rap collaboration to debut atop the Billboard Hot 100. The song also garnered the most first-week streams and became the most-streamed song of the year so far, at 93 million streams.
Watch Niamh Adkins' insane mashup video below.