Cardi B & 'Best Friend' Kulture Are A Vision In Pink With Matching Birkins
By Hayden Brooks
September 2, 2020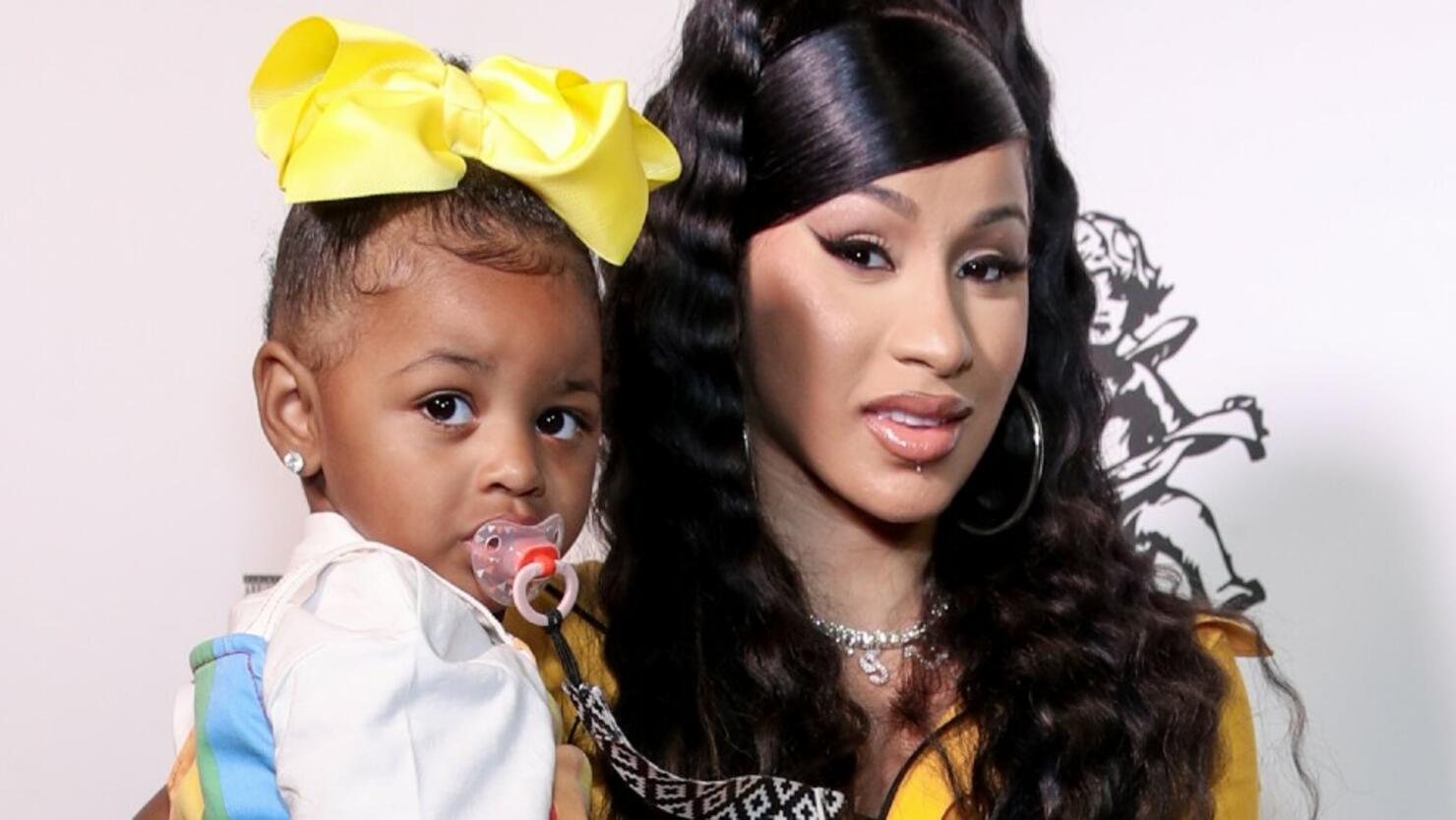 Cardi B is passing along her fashion sense to her daughter, Kulture.
On Monday (September 1), the rap titan, who was recently named the new face of Balenciaga, took to Instagram to share a clip of her and the toddler walking outside of a building in head-to-toe pink with sunglasses, as well as matching Birkin bags. "Me and my best friend," she captioned the adorable footage. In another post, the pair sat side-by-side, showing off their mother/daughter ensembles. Naturally, the posts garnered plenty of attention, including comments from Kylie Jenner and Stefflon Don, who gushed over the shot in the comment section.
In case you don't remember, Kulture received the Birkin bag from her father Offset in honor of her second birthday. However, the gift wasn't well received by all and in typical Bardi fashion, she took to social media to defend their actions. "When celebrities buy their kids jewelry and designer sh*t, people be like, 'Kids don't care about that. They only care about toys and candy,'" she declared. "Yeah, they only care about toys and candy but the thing is the kids also go outside. You know what I'm saying? Kids go to restaurants, kids go to fancy places, celebrity kids, they go do red carpets."
"And if I'm fly and Daddy's fly, then so is the kid. If I'm wearing Cha-nay-nay, my kid's having the same same, you know what I'm saying?" Cardi continued. "It's not up to what the kids like. If it was the kids, they'd be outside in diapers. Because if I was looking like a bad bitch, expensive bitch and I have my kid looking like a bum bum, then y'all would be talking sh*t. So I'm not mad that daddy bought baby a Birkin. She's gonna match mommy."