Tyler Joseph Receives Backlash For Making Joke About Using His 'Platforms'
By Katrina Nattress
September 3, 2020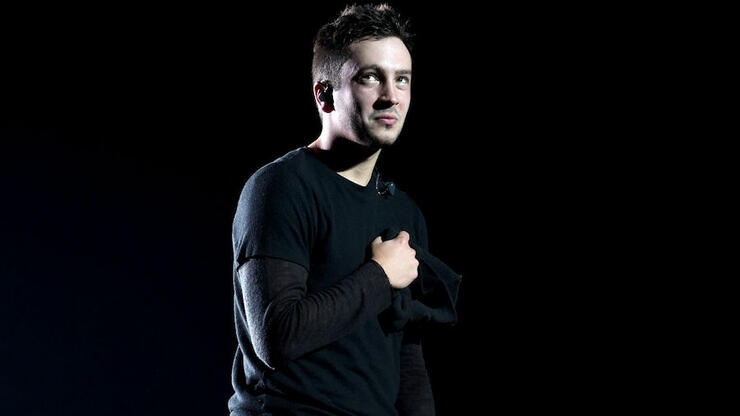 Twenty One Pilots have always made it a point to be as inclusive as possible, both in their music and in their live shows. With the 2020 presidential election coming up, members of the band's Skeleton Clique have implored the band to use its social media platforms to address issues like voting rights and the Black Lives Matter movement.
On Wednesday (September 2), Tyler Joseph, who seldom tweets, posted something for the first time in three months to address fans' requests. "you guys keep asking me to use my platforms. feels good to dust these bad boys off," he wrote alongside two photos of the singer donning a pair of white platform sneakers adorned with moons and stars.
Though meant as a joke presumably about being inactive on social media, many Twitter users voiced their disappointment with the TOP frontman for mocking fans' pleas to help spread information and resources.
"imagine just imagine how much money you could've raised by sharing ONE LINK MAN," one user responded. "we're not asking you to become an activist. but please don't mock the people who've been fighting for months, that was very VERY low and disrespectful in so many levels"
"for me its the fact that tyler just admitted he saw our tweets asking him to use his platform but didn't do anything" wrote a dejected fan. At time of writing, Joseph hadn't responded to the backlash. See more reactions below.
Update: A few hours after his initial tweet, the singer posted a clarification as well as about a dozen tweets regarding mental health as well as one standing by his original Tweet.
Chat About Tyler Joseph Receives Backlash For Making Joke About Using His 'Platforms'