FINNEAS & Billie Eilish Will Release Their New Albums Under One Condition
By Eliot Hill
September 15, 2020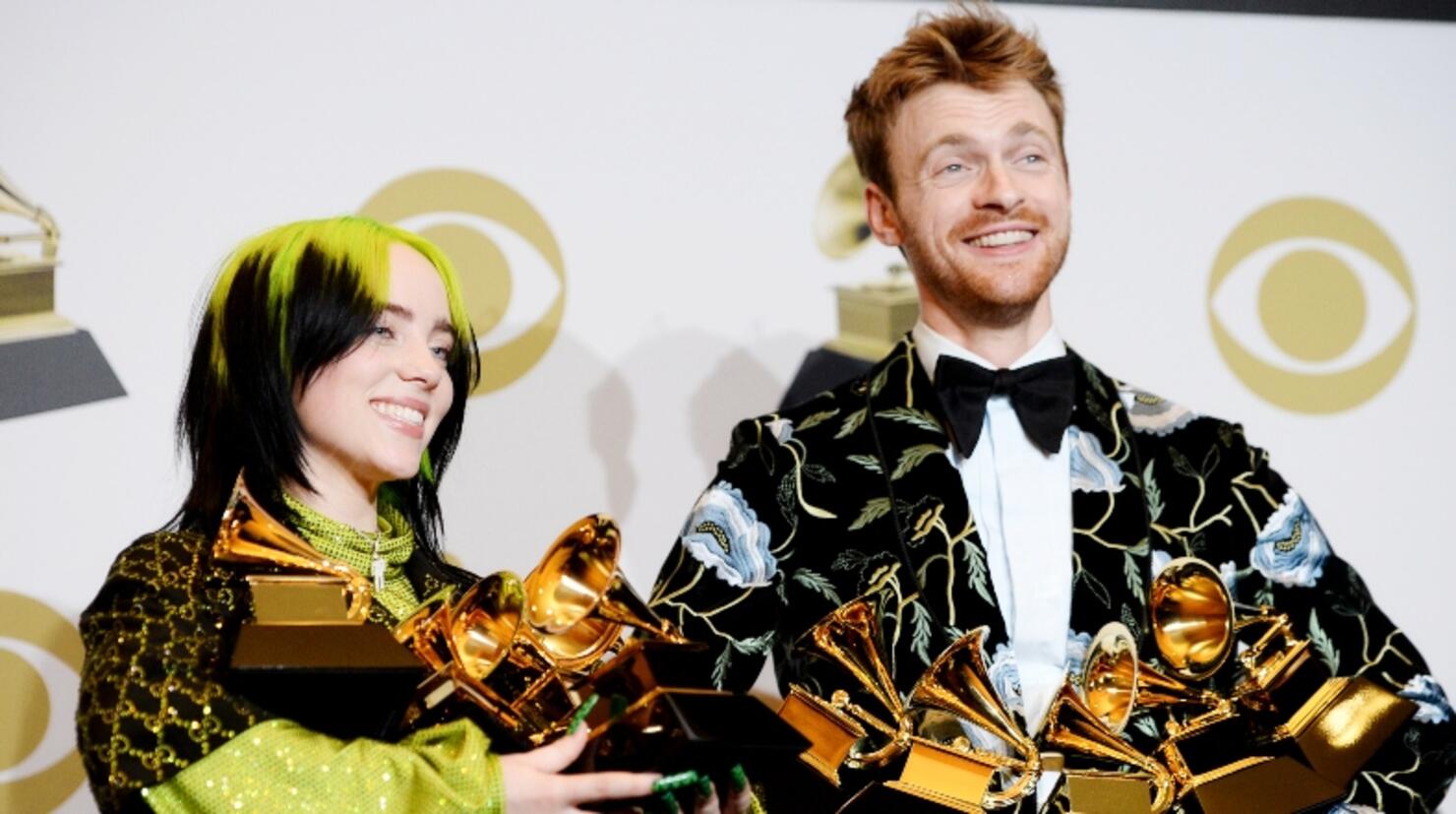 FINNEAS and his sister Billie Eilish have been wasting zero time this year writing and recording new music. 
While both musicians had to pause their touring schedule — Eilish's WHERE DO WE GO? WORLD TOUR was just getting started — the sudden downtime has given them a chance to hop back into the creative process.
In a new interview with Australia's Herald-Sun, FINNEAS revealed that the siblings are busy working on the followup to Eilish's debut album, When We All Fall Asleep, Where Do We Go?
"Billie and I are full steam ahead on her next record, I'm working on my own album too," he explained. "This year people are really doing what I've done all along… I haven't suffered at all because of my set-up."
That set-up, as fans have come to know and love, is the duo's quaint home studio where Eilish's Grammy-winning first record was written and recorded. FINNEAS has since moved out of his family home but has continued with home recording, which works out because of the pandemic.
In addition to revealing they're hard at work, FINNEAS explained that fans won't be getting any new albums just yet as the duo don't want to release "a bummer COVID record."
"I have a desperate desire not to release them during COVID-19," he said. "It's the vaccine record! I want it to be the album everyone's out dancing in the streets to."
Eilish recently let it slip that she has a new song and video coming out in just a few weeks while chatting with fans on Instagram Live. FINNEAS also just dropped his new song, "What They'll Say About Us," earlier this month.
Photo: Getty Images