FINNEAS Sets Record Straight After Fans Say 'Connections' Made Him Famous
By Eliot Hill
February 25, 2020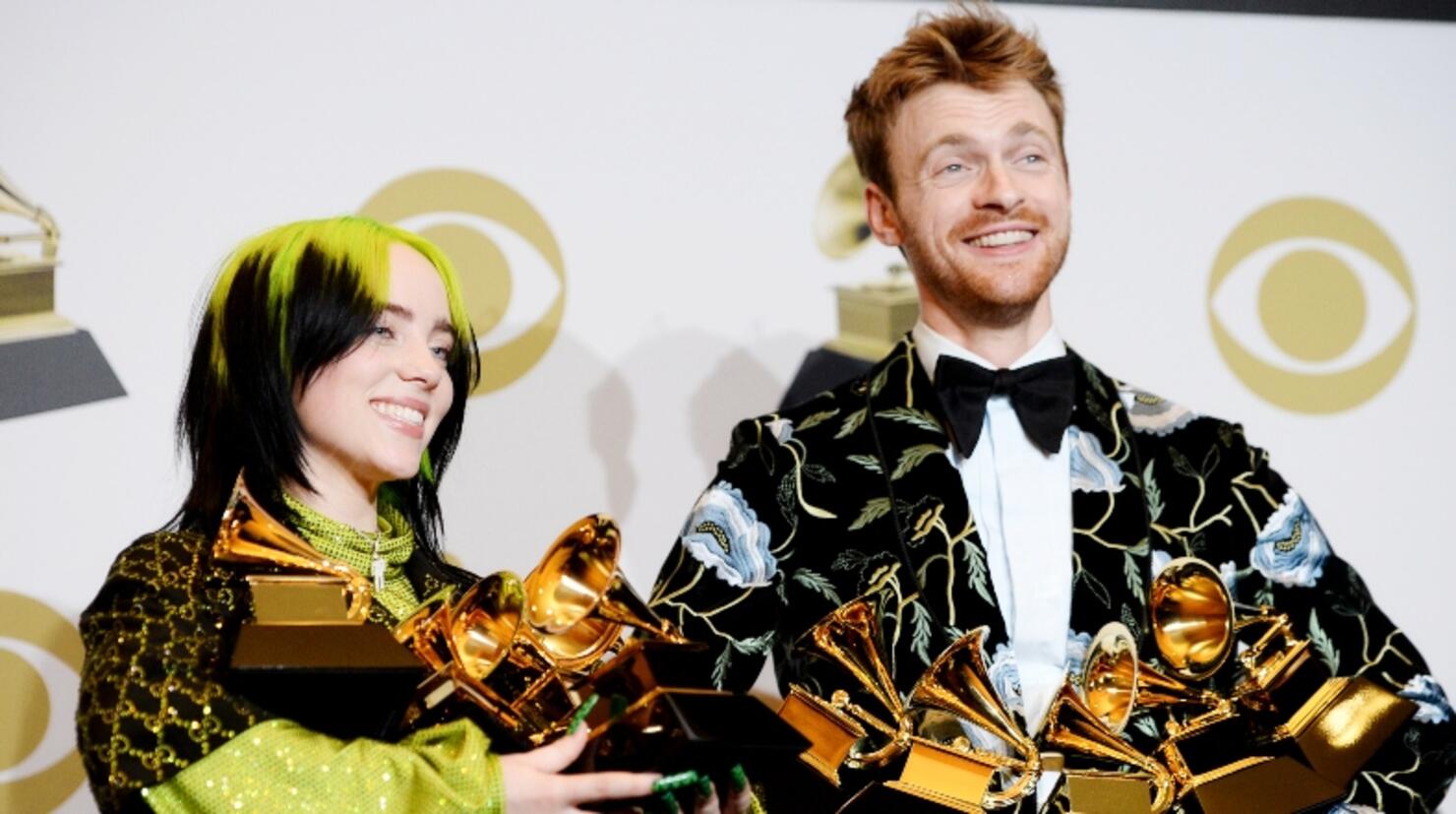 It's safe to say that FINNEAS and his sister Billie Eilish are the hottest and most-talked about people in music right now.
With tens of thousands of tickets sold, billions of video views and even more streams, the brother/sister duo have taken over the world with their infectious songs and incredible talent.
On Sunday (February 23), in since-deleted tweets, FINNEAS took to Twitter to give aspiring musicians and producers some advice about getting their music out there.
"A piece of advice to young creatives. 'Shooting your shot' is promoted widely and I think honestly, it's a little overrated," he tweeted. "Work super hard alone or with your closest friends. Make s*** so good it speaks for itself. Don't pester people to work with you, let them come to you."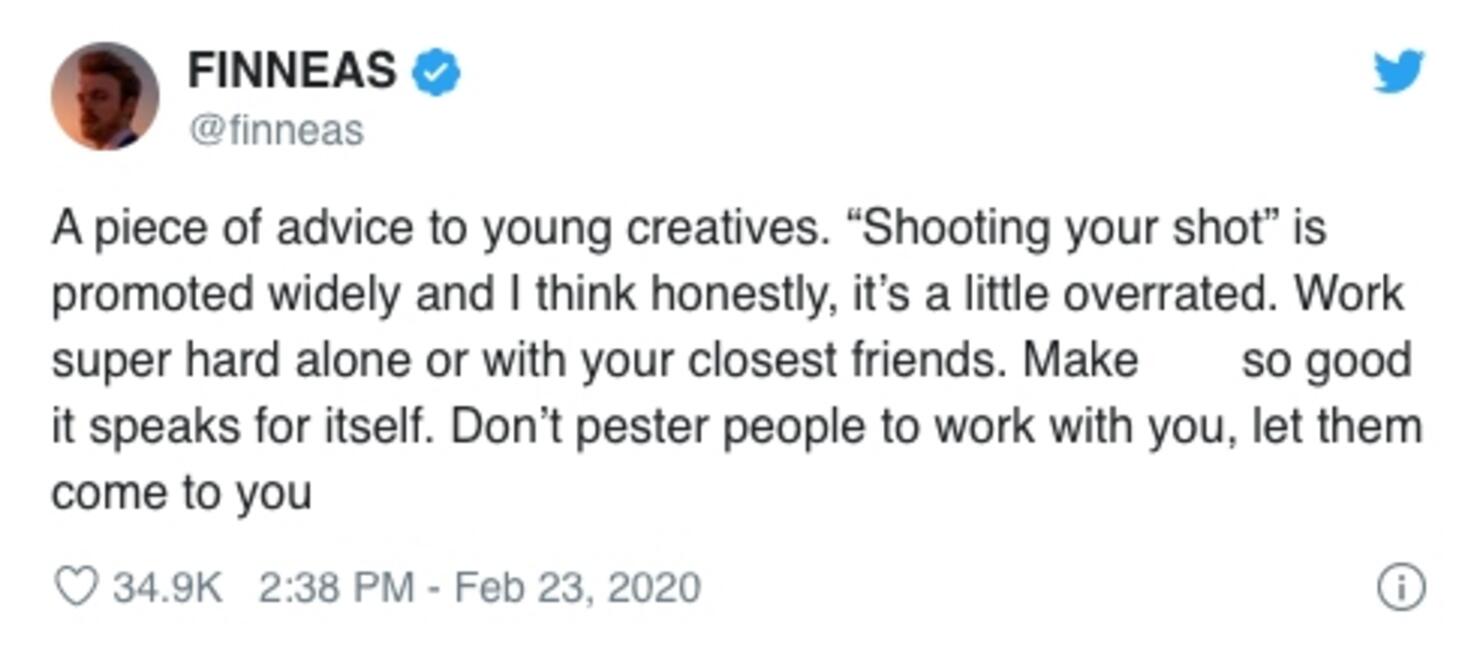 This immediately caused backlash from fans who noted his advice only worked for those who already had connections in the industry, lived in big cities like New York or Los Angeles, were predominately white and/or male, as well as artists who were financially stable enough to not "shoot their shot" and get their music heard.
On top of that, some Twitter users even had the audacity to go as far as claim the "Shelter" singer and Billie were the result of nepotism since both their parents had previously worked in Hollywood. 
It didn't take long for FINNEAS to set the record straight on these claims and quiet the haters.
He tweeted: "During my life time [stet], our parents were never able to fully financially support us off of their work as actors. Our dad worked 12 hour days 7 days a week as a construction worker for Mattel and our mom was a teacher. Our parents gave us love but knew no one in the record industry."
He also revealed that his and Billie's success helped them pay off their parents' mortgage!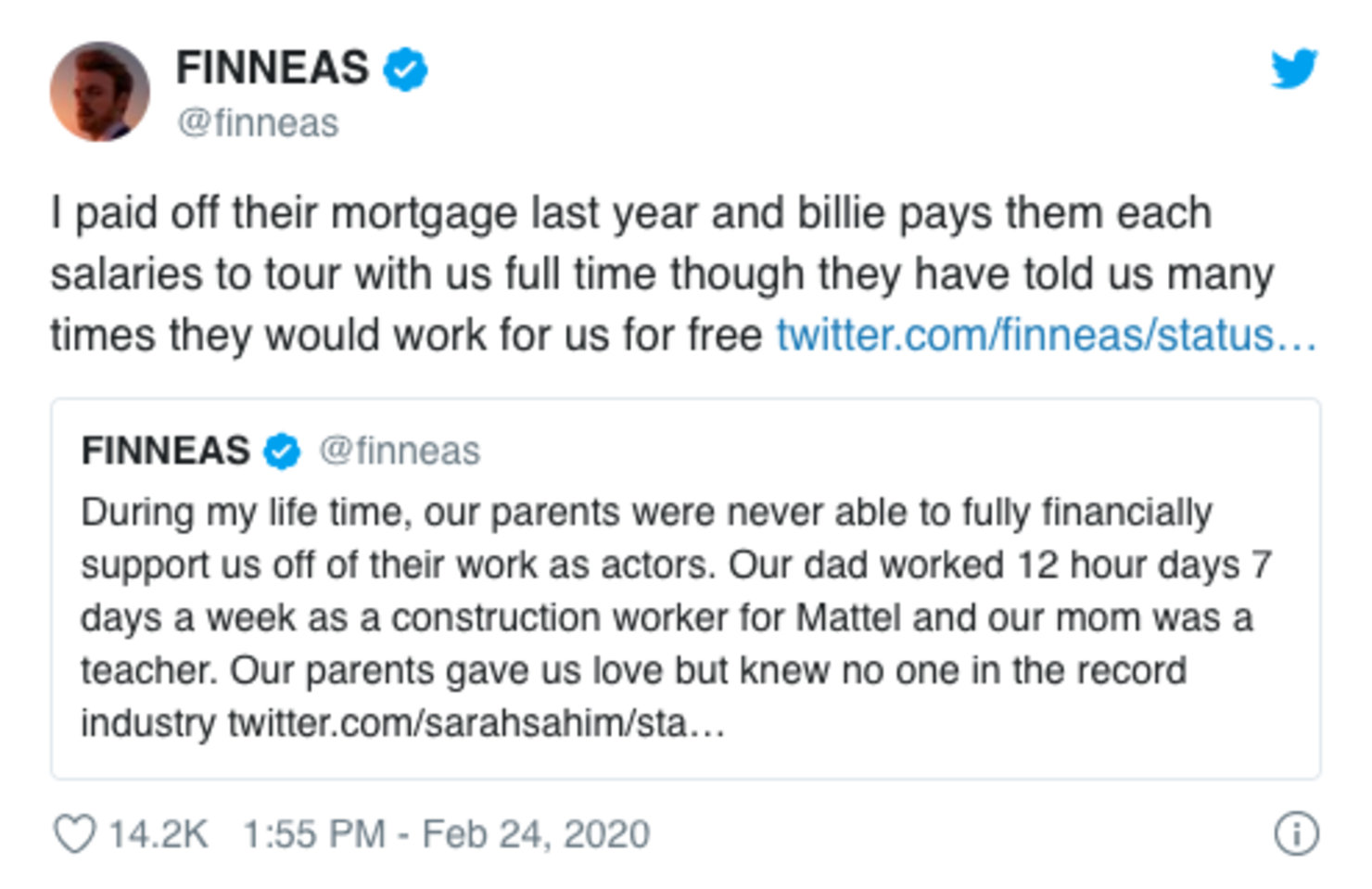 Well said, FINNEAS!
Photo: Getty Images