UFO Brings New Jersey Highway To A Standstill As Everyone Stops To Film It
By Dave Basner
September 15, 2020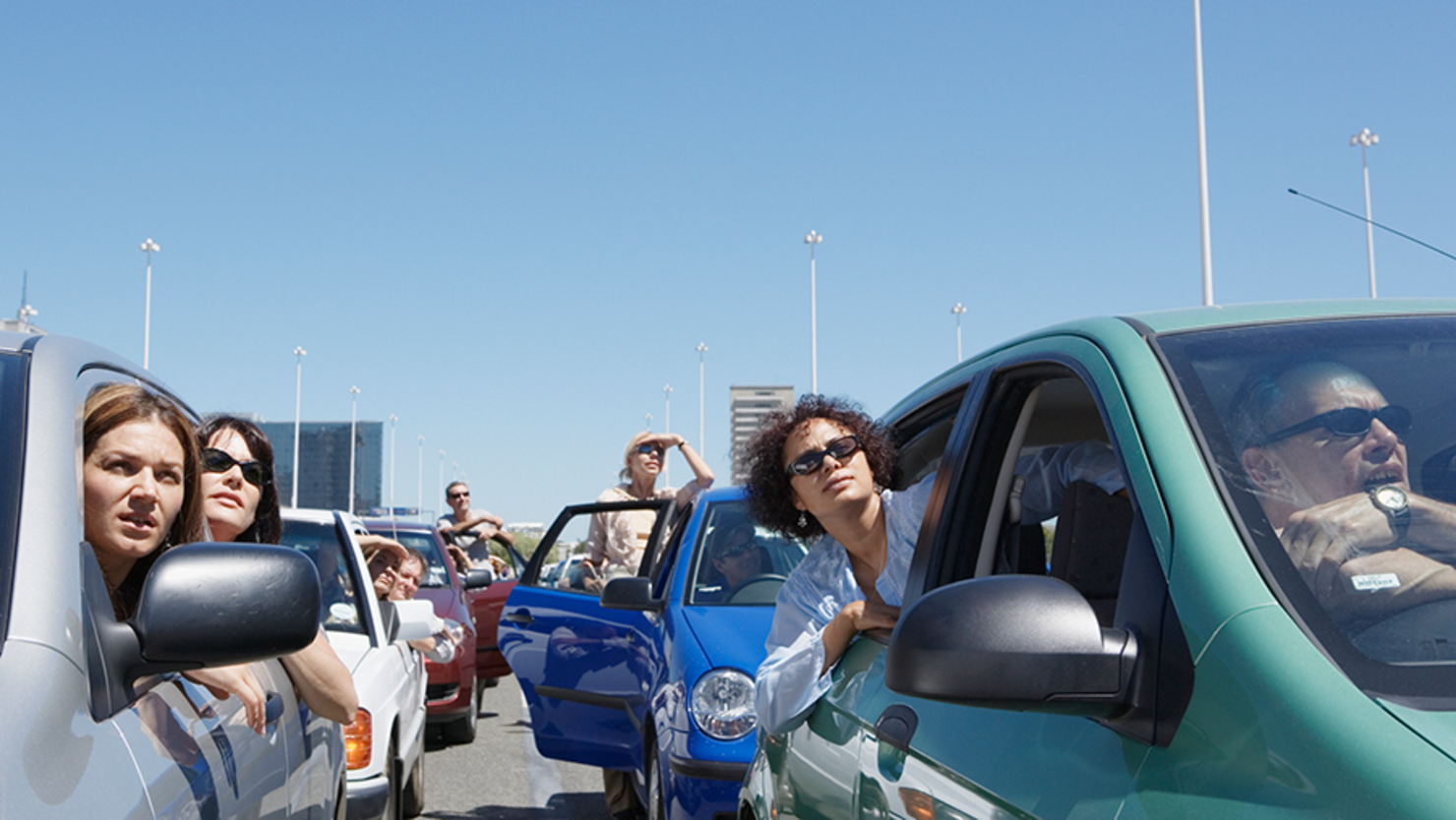 With everything that has happened already in 2020, it wouldn't be surprising if there was an alien invasion this year as well. That might explain why an unidentified flying object brought a northern New Jersey highway to a halt this week. As passersby spotted the strange craft in the sky, they all pulled over to get out and film what they were witnessing. Traffic on the four-lane highway then came to a crawl as drivers wanted to see what everyone on the side of the road was looking at. Fortunately, there weren't any accidents with all eyes looking at the skies and not on the street ahead.
***WARNING: There is some profane language in the below videos***
Although the UFO might look saucer-shaped, most people probably recognize it as a blimp, especially with the LED sign flashing on it. This also makes sense since the New York Giants were playing that night at nearby Met Life Stadium, and often times airships provide aerial coverage. Adding more evidence is the Goodyear blimp's flight tracking, which shows it was in the area.
Still, many people think aliens were behind the flying vessel. One person wrote, "Go on YouTube and watch the couple dozen videos posted. People aren't stupid enough to stop on the freeway to take videos of a blimp. This thing was captured from multiple angles and none show it as a blimp. Blimps must keep moving or will drift upward. Thrust keeps its altitude," while another stated, "Exactly people are rediculus (sic) .. im starting to see people post close videos and different angles.. so many people stopped on the street.. they don't dont do that for a blimp." Another person exclaimed, "Good year blimp everyone is saying. How about some critical thinking folks. When was the last time a good year blimp bought traffic to a standstill??"
Of course, at about the same time the video was shot, this one was filmed too, clearly showing the blimp in the area: