Groom's Dad Interrupts Wedding Vows, Confronts Son About Bride
By Dave Basner
September 21, 2020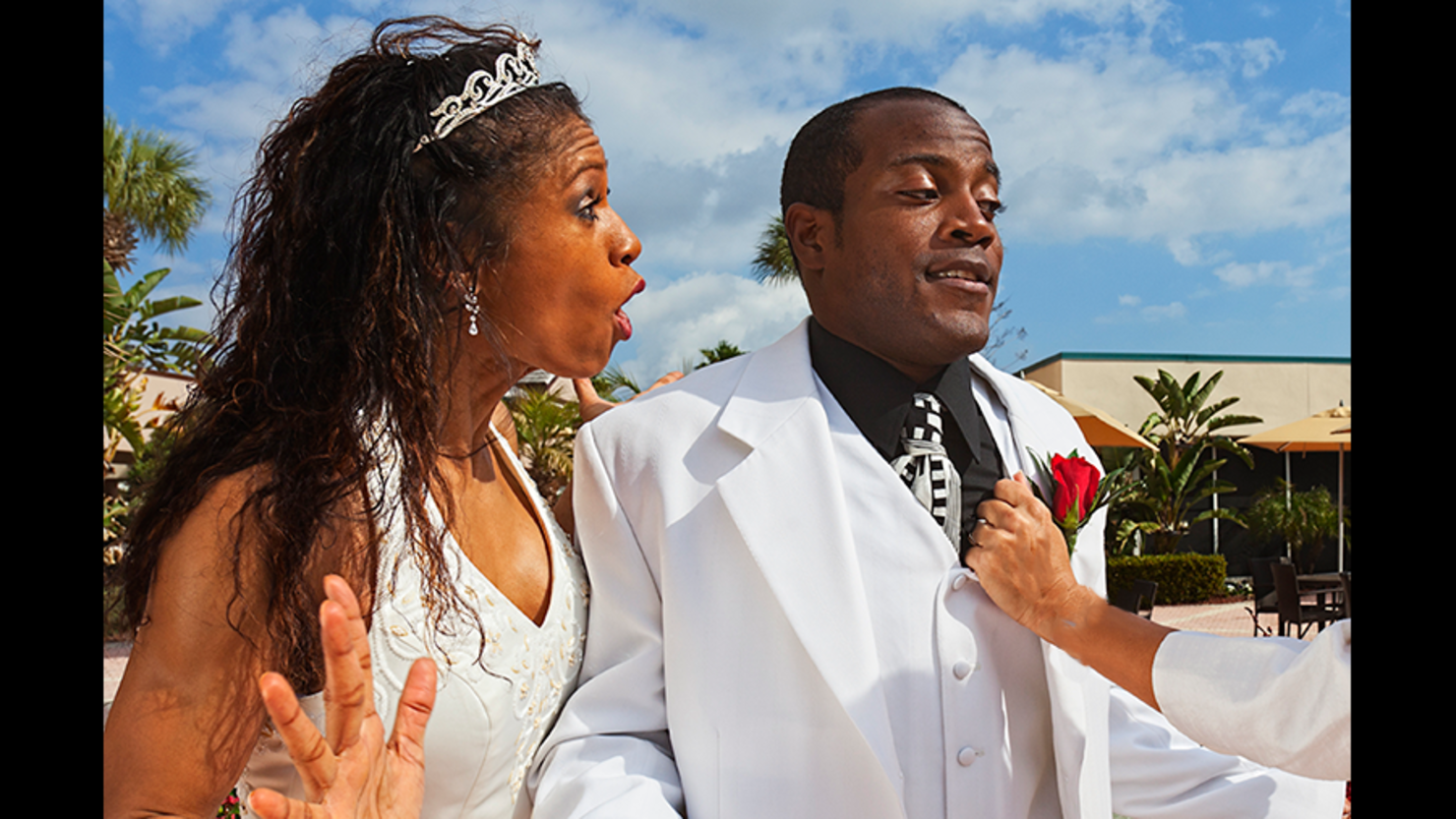 If you have a problem with an upcoming marriage, it's probably best to let the bride or groom know about it long before their wedding day. If somehow you don't realize it until the wedding itself, at least wait until the officiant asks if anyone objects. One man, a father of a groom, didn't do any of that, and instead chose to let his son know his feelings at the exact moment his boy and future daughter-in-law were exchanging their vows, and it was all caught on camera.
In the footage, the officiant can be seen asking the groom if he will love his wife and comfort her. That's when the groom's dad shouts out, "I know you're not serious, man. I know you're not serious." The officiant attempts to keep going and ignore the comments but the groom's dad persists, shouting, "Excuse me, pardon me," and gets up out of his seat to approach the bride and groom as they hold hands on the biggest day of their lives.
The father asks if his son is really going through with it, and the bride, furious and disgusted with her soon-to-be father-in-law's behavior, answers for him, saying, "Yes we are." The dad then starts questioning his son and the officiant tries to ask him to please stop, but the father responds, "Excuse me, I'm talking to my son," and continues to undermine his child's decision to wed.
At that point, the bride confronts him and says, "If you did not want to come, you can leave. You shouldn't have come if you did not want us to get married!" The dad responds, "I'm sorry but I'm going to speak my piece whether you like it or not." She gets more upset, demanding that he leave, but all he says is, "While I'm talking to my son, don't interrupt me." She states she will interrupt him and then asks someone to escort the man out. At that point, things get physical - his son has had enough and as the bride bawls, guests are needed to separate the groom and his father. There is lots of screaming and the officiant repeatedly asks everyone to "take it outside," threatening to call the cops.
The video cuts out but by then it seems like the dad had gotten the message and was starting to leave.
No word on when the video is from, but since there is not a mask in sight, it is likely from before the pandemic. What is known is that Thanksgiving is going to be pretty awkward for the family for years to come.
Photo: Getty Images