Max Ehrich Says He & Demi Lovato's Engagement Hasn't Officially Ended
By Paris Close
September 28, 2020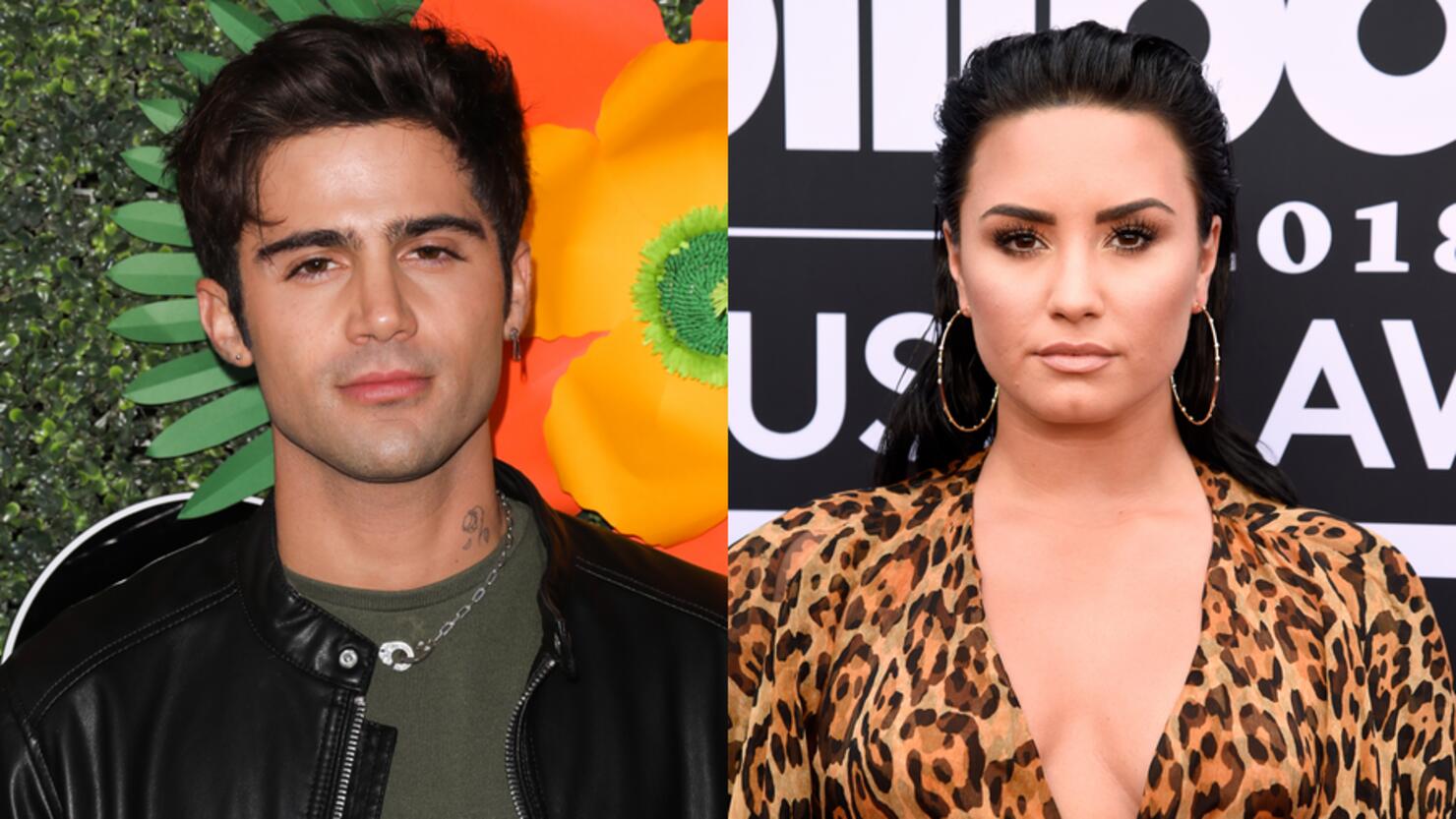 It isn't over… yet?
Demi Lovato's ex-fiance Max Ehrich is speaking out once again about their sudden breakup.
After insinuating that he was never made aware that their engagement had been called off until it hit the press, Ehrich shared a series of Instagram Stories on Sunday night (September 27) explaining his side of the situation and added that they haven't formally spoken about splitting up. 
"Please stop trying to 'Thank you, next' me," Ehrich wrote. "For I'm just a human being who has to go to work tomorrow AM where there are families with kids relying on me."
"To this moment... we haven't spoken over the phone… we haven't even officially ended anything to each other, literally," he continued. "I'm here in real time with y'all. I love Demetria and just want her to be healthy and safe."
The Young and the Restless actor then went on to profess his love to the Disney star directly, writing, "If you're reading this... I love you always... unconditionally... no matter what."
Ehrich continued praising Lovato, sharing several screenshots of him listening to her songs "Don't Forget," "Get Back," and "Catch Me" along with heartfelt messages. 
"Demetria is THEE best female vocalist alive. And everyone should know it," he wrote. "She inspires me every day and is an INCREDIBLE human being. I know it's not her writing these stories, it's a machine. I love her unconditionally."
Ehrich's latest posts come days after he claimed he was essentially blindsided by the breakup news, which he says he discovered "through a tabloid." Lovato, who has yet to publicly respond to the split rumors, has since deleted all traces of her ex-fiance on her Instagram feed, fueling reports that it truly is over between the stars.
As previously reported, it's said Lovato began to lose trust in Ehrich while he was filming in Atlanta, and she was in Los Angeles. What's more, it's said there was a lot of arguing going on between them.
The pair, who confirmed their romance in March, announced their engagement less than four months later in late-July.