Will & Jada Pinkett Smith React To Viral 'Entanglement' Memes
By Peyton Blakemore
October 6, 2020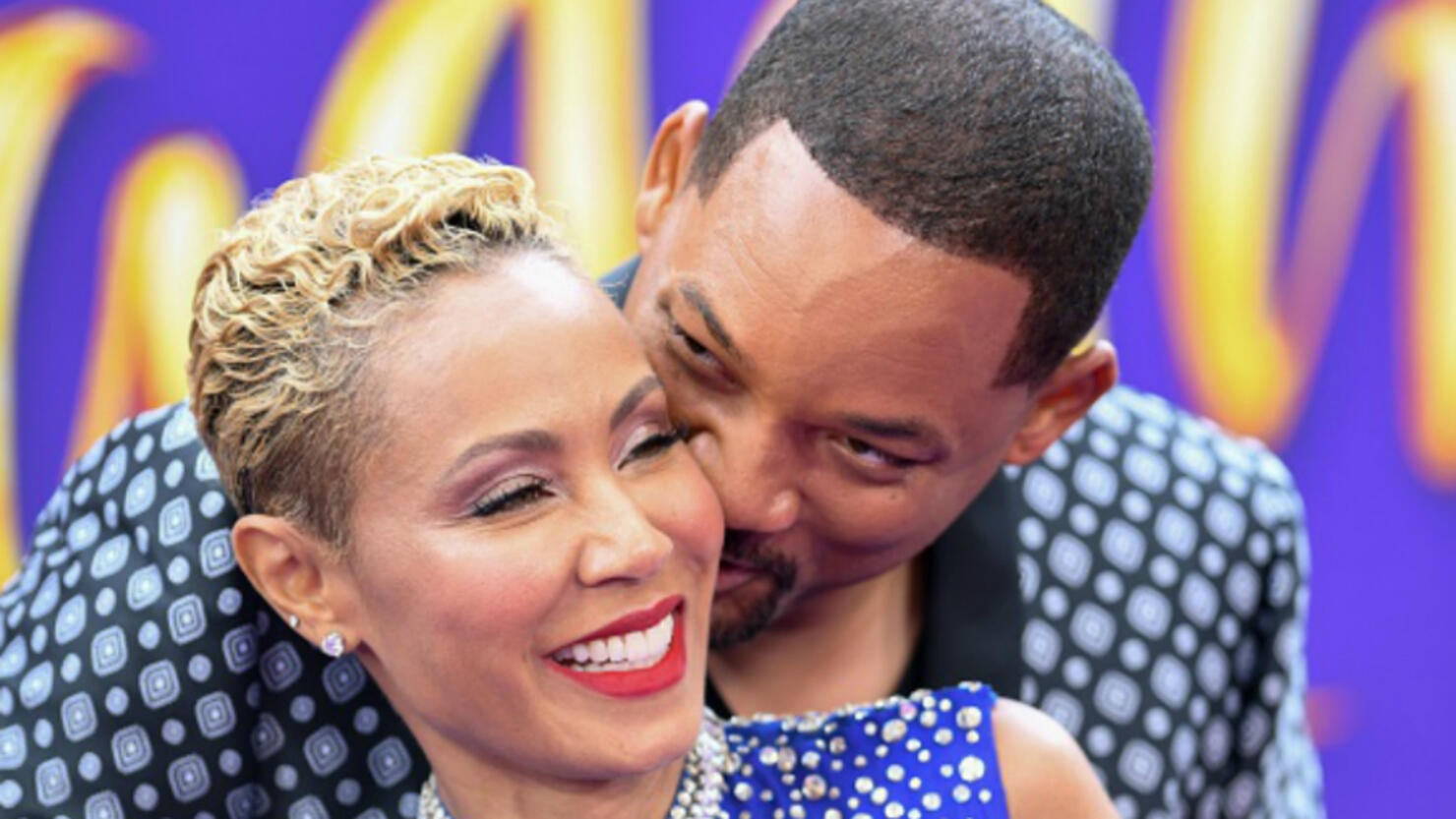 Even Will and Jada Pinkett Smith got a kick out of the "entanglement" jokes.
Months after the married couple broke the Internet with a Red Table Talk episode like none other — Jada confirmed that she had what she called an "entanglement" (a relationship) with August Alsina — Will and Jada were back together for another, dare I say, viral video.
While filming Will's acceptance speech for the Robin Williams Legacy of Laughter award, he and Jada's side conversation was caught on camera, and let's just say, the too found it hilarious that Will became the Internet's favorite meme back in July.
"People think I'm crying all the time," Will said before Jada interjected, "...and he's not."
"It's such a shame. If they only knew. He doesn't cry. He wasn't crying," she added, referring to the viral shot of Will looking at Jada as she spoke about her relationship with August during the July Red Table Talk episode.
Will, who could barely stop laughing, went on to explain the reason he looked the way he did, saying it was midnight and they were rushing to catch a flight.
While Jada said she wished she had listened to her gut and reshot the episode, Will continued to laugh, relishing in the fact that people felt sorry for him. "It worked out. Everybody was like, 'poor Will,'" he joked.
The two then laughed over the fact that the public thought he was sad when, in fact, he was just tired.
Watch the couple's hilarious conversation below.