Cardi B Gets Surprise Birthday Billboard From Kulture & A Special 'Sir'
By Hayden Brooks
October 10, 2020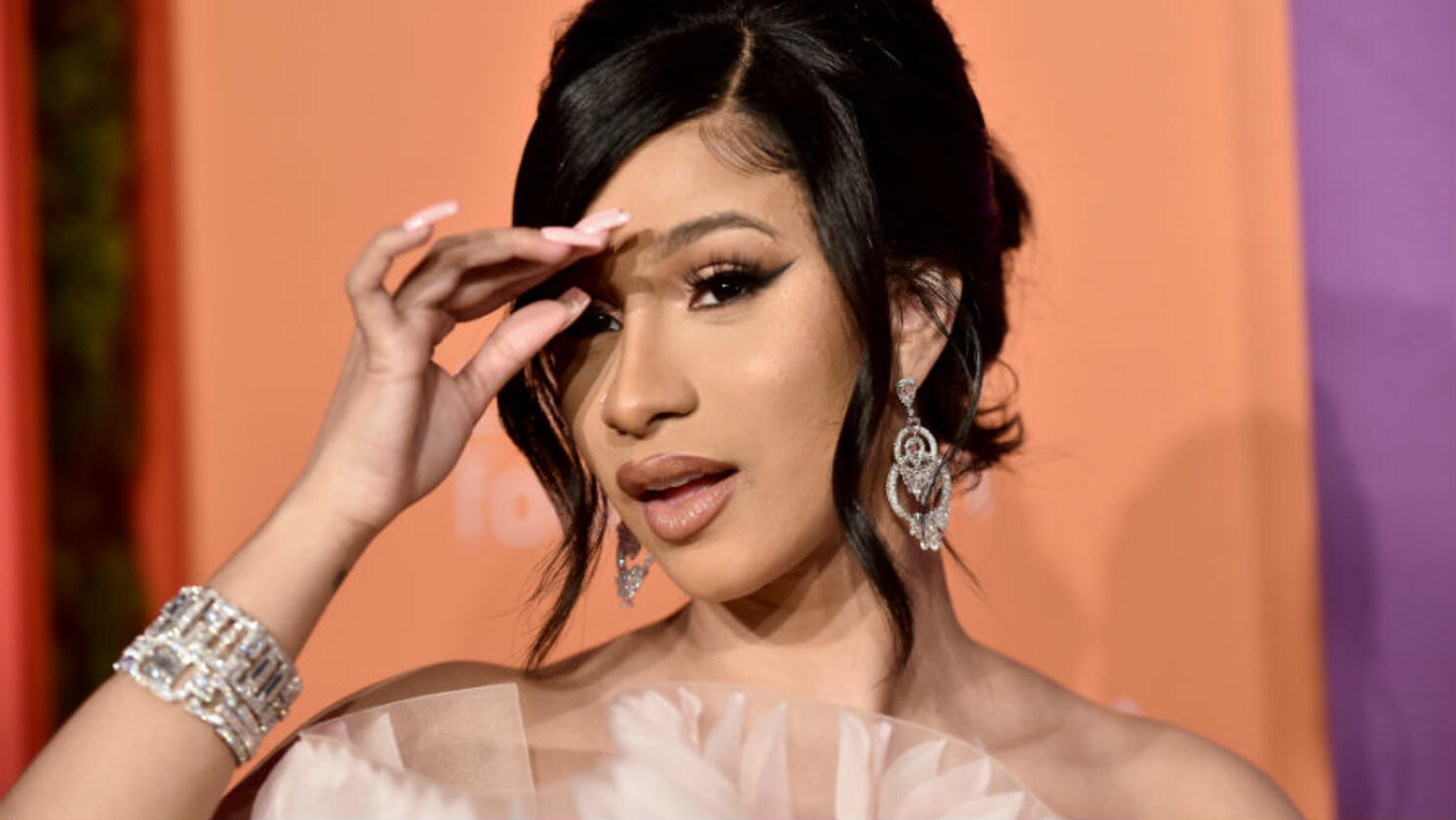 Cardi B turns 28 on Sunday (October 11) and a pair wanted to make sure that everyone knew.
On Friday, the rap titan took to Instagram to share footage of a customized billboard on Sunset Blvd featuring her and her two-year-old daughter, Kulture, in matching pink outfits. "Happy Birthday Mommy, Love, Kulture," reads the text on the sign. As for the caption to her post, Bardi sent loved back at the sender, writing, "Thank you sir," she wrote, adding, "I love it."
Many were quick to assume the mysterious "sir" was estranged husband Offset and it wouldn't be too big of a surprise. Earlier this week, Bardi took to Twitter to defend the Migos rapper from criticism from fans. "I don't give a f*ck if you don't like him," she told one user, who said it was fans' "right to drag" the rapper. "I don't talk to him but you not going to disrespect my child father. I will slap the sh*t out of you in curtesy [sic] of Kulture. If he die, go broke, you not the one that's going to raise my kid & you not the 1 who pays for her sh*t."
As you know, Cardi filed for divorce from Offset in September, admitting that their marriage was "irretrievably broken" and "there are no prospects for a reconciliation." In a recent Instagram Live, she into what led to the separation and it seemed to boil down to everyday conflict. "I just got tired of f**king arguing," she admitted to her followers. "I got tired of not seeing things eye to eye. When you feel like it's just not the same anymore, before you actually get cheated on, I'd rather just leave. […] Nothing crazy out of this world happened, sometimes people really do grow apart. I been with this man for four years. I have a kid with this man, I have a household with this man… sometimes you're just tired of the arguments and the build-up. You get tired sometimes and before something happens, you leave."