Greta Thunberg Endorses Joe Biden For President
By Jason Hall
October 11, 2020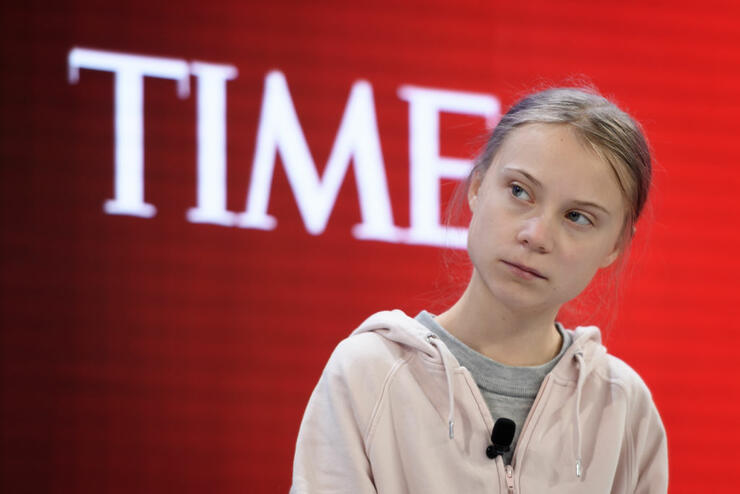 Teen climate change activist Greta Thunberg has endorsed Joe Biden's 2020 presidential campaign.
Thunberg, 17, tweeted her support of the former vice president on Saturday, noting that she doesn't "engage in party politics," but added that the upcoming presidential election is "above and beyond all that."
Thunberg quote tweeted an editorial shared by Scientific America, which accuses President Donald Trump of "attacks on science" and claims "choosing Donald Trump for president is choosing fiction over fact--a fatal mistake."
"I never engage in party politics," Thunberg tweeted. "But the upcoming US elections is above and beyond all that. From a climate perspective it's very far from enough and many of you of course supported other candidates. But, I mean...you know...damn! Just get organized and get everyone to vote #Biden."
Thunberg was named "Person of the Year" by Time Magazine in 2019, the youngest person to receive the honor. Trump called Time's decision "ridiculous," tweeting "Greta must work on her Anger Management problem, then go to a good old fashioned movie with a friend!"
Thunberg has also received several other honors for her work in climate change awareness including two consecutive nominations for the Nobel Peace Prize (2019-2020) and being named to Forbes' "The World's 100 Most Powerful Women" list in 2019.
Photo: Getty Images
Chat About Greta Thunberg Endorses Joe Biden For President