Cardi B Goes On Date Night With Offset A Month After Filing For Divorce
By Peyton Blakemore
October 14, 2020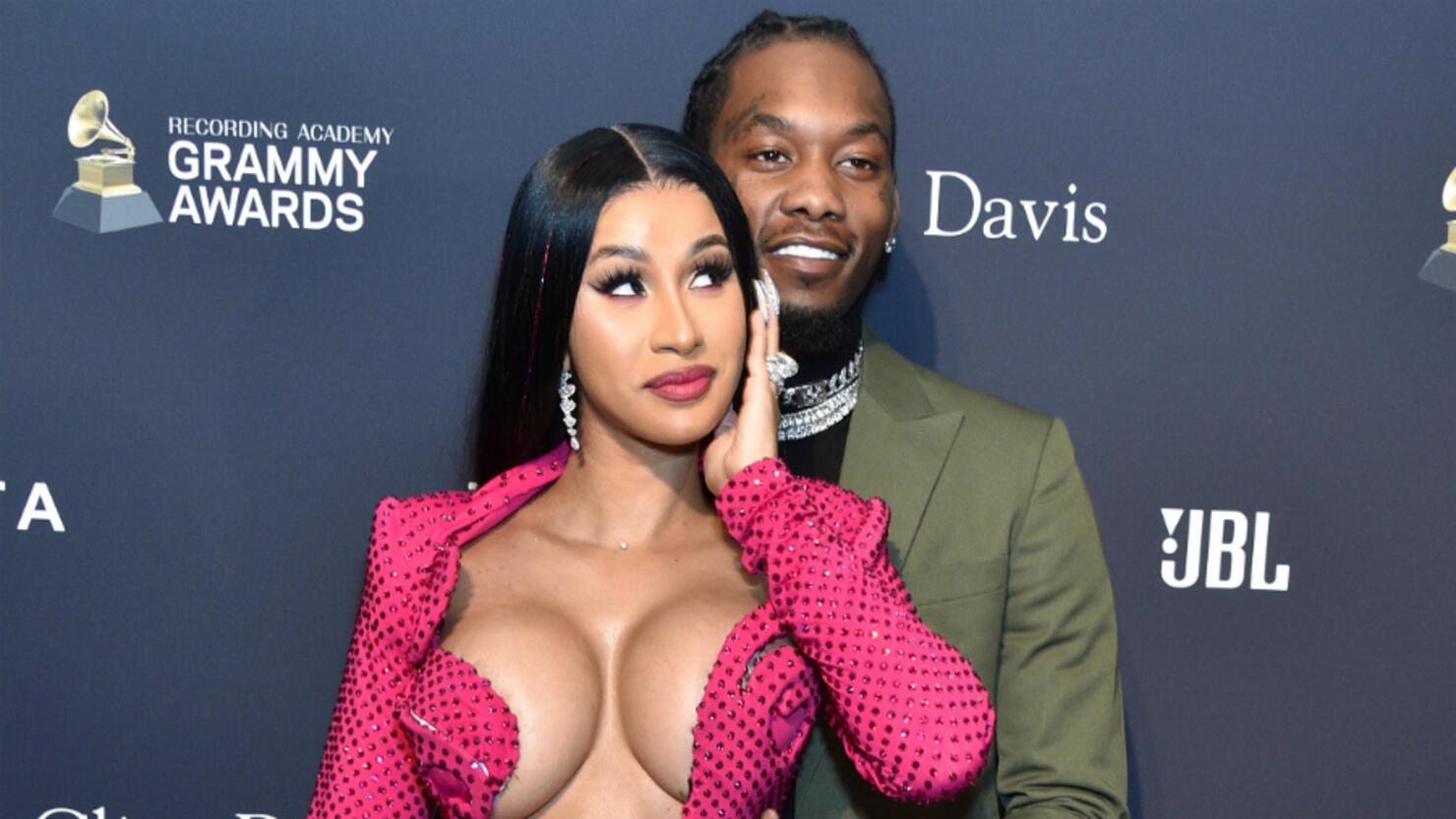 Cardi B may have filed for divorce but that's not stopping her from going on dates with her husband.
Days after the on-again-off-again couple was spotted kissing at the "WAP" rapper's 28th birthday bash in Las Vegas, Offset shared a video of the two on what looked was a date on Tuesday night (October 13).
"I wanna f**k," he captioned a video, shared on his Instagram Story, of his wife dancing at a club. Cardi, who filed for divorce in September after three years of marriage, also shared a video of her and Offset to her Instagram Story, flashing her camera over to the Migos rapper, who was seated beside her, in one of her snaps.
According to TMZ, the married couple was in Atlanta with a few of their friends for the night out.
On Tuesday night, Cardi also revealed that she was in bed with her estranged husband when she accidentally posted a topless selfie to Instagram earlier in the day.
"I'm leaning in the f**king bed, right? And I'm telling Offset, 'Yo I feel like…," she said on Instagram Live, per Page Six, before explaining how she ended up posting a topless photo on her Instagram Story. "I'm taking the f**king picture and then I f**king press and I see that it's loading and I'm like 'Oh my God! Oh my God, Offset! Oh my God, the picture's loading,' and he was like, 'Whoa whoa whoa whoa whoa.'"
Cardi went on to explain what happened next, saying she asked Offset to check her Instagram Story from his phone to see if she actually posted the nude photo to her Story. He then confirmed that she posted a "picture of the f**king tit!"
"By the time I turned my phone on and deleted that sh*t, everybody and their mom saw. They were all over the internet," she recalled.
While neither Cardi or Offset, who has made it clear that he wants to stay married to his wife, have yet to address the nature of their relationship, it's safe to assume they, at the very least, remain friendly.
Photo: Getty Images