YUNGBLUD Reveals Why His Album Is Being Pushed Back 3 Weeks
By Lindsey Smith
October 21, 2020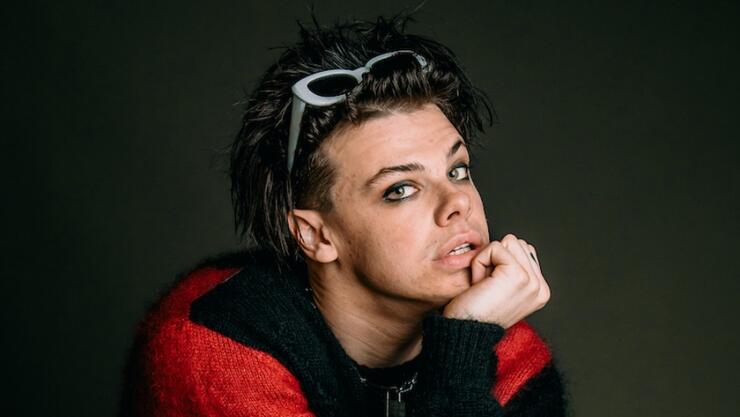 Just a little over 20 days until YUNGBLUD's sophomore album, Weird!, was slated to be released, Dom gave fans an update about the album on social media Wednesday (October 21).
In his announcement, Dom updated fans that Weird! will now be released on December 4 due to delays in the manufacturing warehouses amid the COVID-19 pandemic.
"Because of the pandemic some of the vinyl houses and production companies who are making the physical units have been experiencing severe delays," he explained. "I have decided to push back my album, Weird!, until December 4th… I'm so sorry to have to push this back a couple weeks."
He went on to say that his label advised him against putting out an album this year because of delays such as this but Dom was certain he needed to get the songs out to fans in 2020. He also said he settled on this date because he's been assured the physical copies will be ready to be shipped on time to fans by then.
"I needed to get this album to you because you f***ing deserve it and this has been the weirdest f***ing year imaginable and this is a conversation between us and it needed to come eminently because f*** waiting until March," he continued. "This is about you, these are your stories. These are your words that I've just put to f***ing music and put into an album." 
The good news is, those who have bought a ticket to YUNGBLUD's digital tour that was in conjunction with the album release, the shows will go on as planned!
"That has not been moved so you will get to hear songs off the album before the album is actually out," he said. You can see his post here.
Photo: Adrianna Casiano For iHeartRadio