YUNGBLUD Drops New Song, Track List For Upcoming Album 'Weird!'
By Lindsey Smith
September 17, 2020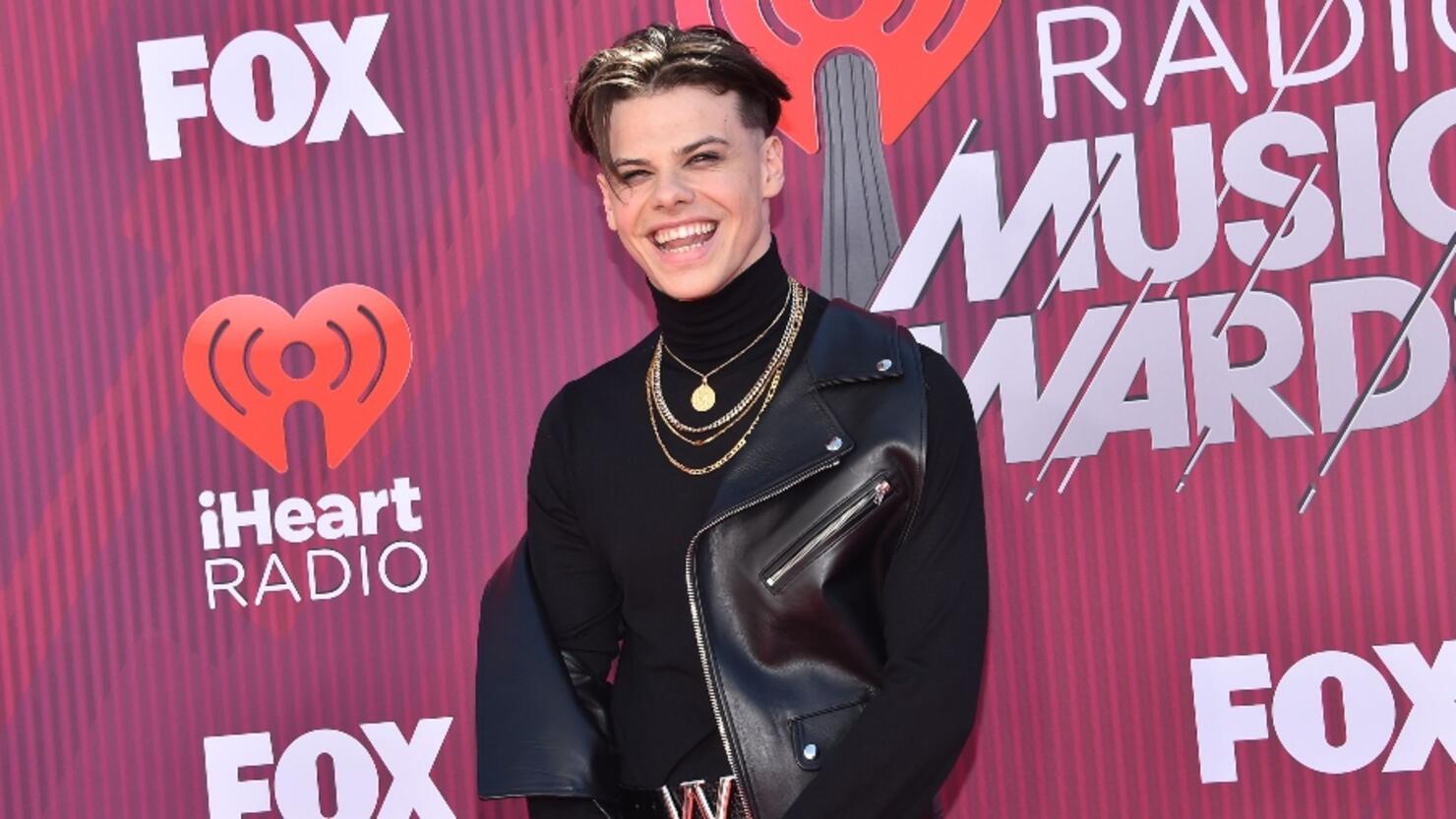 After months of teasing, YUNGBLUD has officially confirmed the name and release date for his upcoming sophomore album — and the name has been under our noses this whole time!
On Thursday (September 17), YUNGBLUD took to social media to announce his new album will be out November 13 — fitting since it's a Friday — and it's titled Weird!. If that name sounds familiar, Dom dropped a song by the same name earlier this year. The album was originally slated to come out over the summer but better late than never!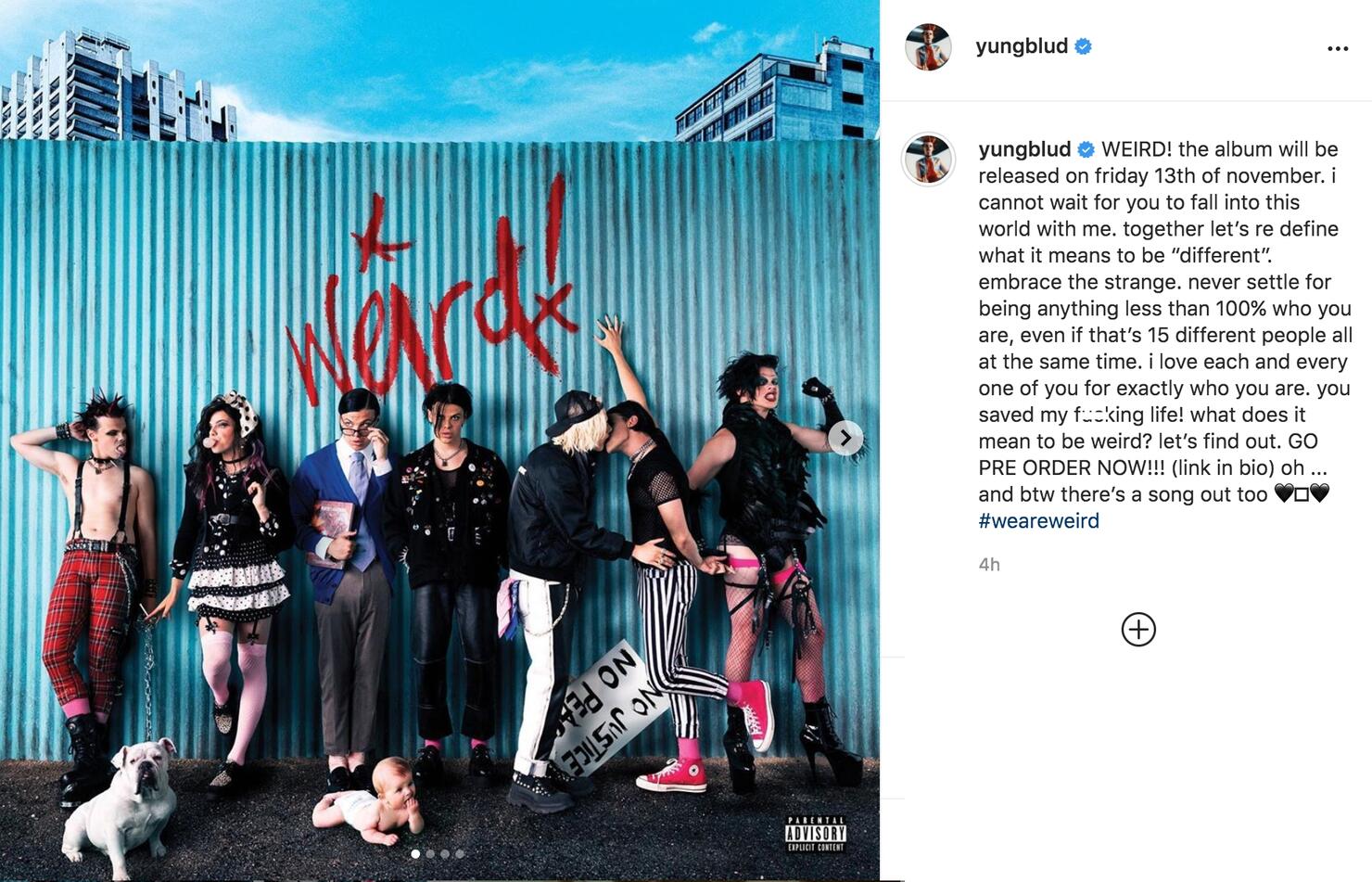 "I cannot wait for you to fall into this world with me. together let's re define what it means to be 'different'. embrace the strange. never settle for being anything less than 100% who you are, even if that's 15 different people all at the same time," he wrote on social media. "I love each and every one of you for exactly who you are. you saved my f***ing life! what does it mean to be weird? let's find out."
The album cover features the seven personalities we met earlier this week in a teaser video and he even shared the track list for the upcoming project.
If that wasn't enough good news for the day, Dom dropped the next offering off the album with "god save me, but don't drown me out."
This marks his third song off the album following "Weird!" and "Strawberry Lipstick." The only song that looks to be missing from the track list is his recently-released "Lemonade."
Pre-orders are available now.
Weird! track list:
1 teresa
2 cotton candy
3 strawberry lipstick
4 mars
5 superdeadfriends
6 love song
7 god save me, but don't drown me out
8 ice cream man
9 weird!
10 charity
11 it's quiet in beverly hills
12 the freak show
Photo: Getty Images