Woman On TikTok Looks Exactly Like 'Pam' From 'The Office'
By Dave Basner
October 29, 2020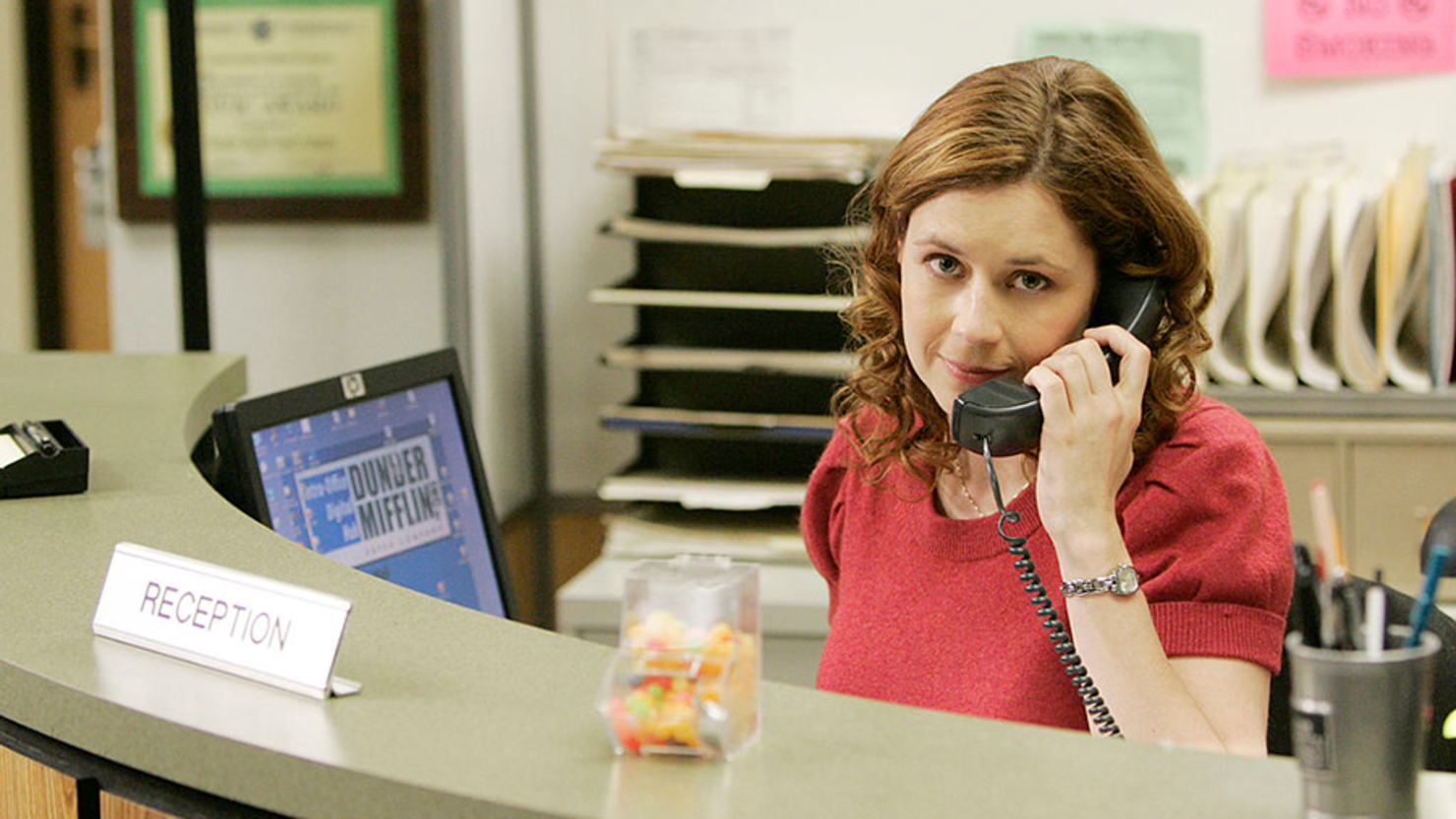 Although it's been over seven years since The Office ended its nine seasons, the hit series still lives on, and not just because the series can be watched over and over again on Netflix. Plenty of fans love dressing like characters from the show. A Halloween can't pass without running into a "Dwight" or a "Michael Scott" trick or treating. However, one woman on TikTok has them all beat because she looks exactly like "Pam Beesly," the character portrayed by Jenna Fisher.
Her name is Liv Arensten and the college senior told Buzzfeed that she never even knew there was resemblance between her and the Dunder-Mifflin receptionist/saleswoman/office manager until she curled her hair and people started pointing out the similarities.
At that point, Liv leaned into her likeness, picking up a pink cardigan and reenacting scenes from the show.
According to Arensten, "I asked one of my roommates to borrow her curling wand, and next thing I knew, I had over 6 million views and 1.3 million likes on a video of me transforming into 'Pam.' I went from having around 300 followers to tens of thousands overnight."
No word yet on if Jenna Fisher has seen her lookalike and if so, what she thinks, but if it happens, Liv will certainly share the news on her TikTok. You can follow her here. Jenna might also mention it on her podcast, Office Ladies, which can listen to here.
Photo: Getty Images