Woman Catches Boyfriend Cheating Because Of Tiny Clue In His Selfie
By Dave Basner
November 9, 2020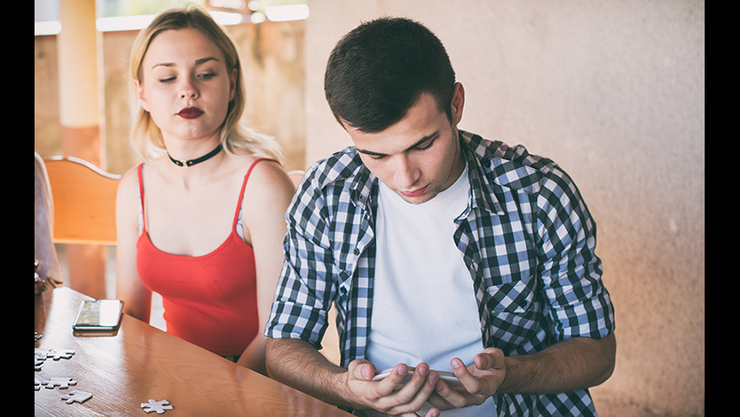 Most cheaters are pretty proud of themselves for thinking they are getting away with carrying on two relationships at once, but more often than not, they get caught, and many times, it's because of that overconfidence. That's just what happened to one man, and his now ex shared on TikTok exactly how it all went down.
Sydney Kinsch posted a video that shows her in front of a selfie her boyfriend took. In it, he is in a car wearing sunglasses. She wrote on the pic, "That one time my boyfriend of 4 years snapchatted me him cheating on me," and captioned it, "Check the reflection in your boyfriend's sunnies ladies." The video is set to music and right as the bass drops, Sydney moves over, revealing what's in the reflection of her then-bf's shades - it's some other girl's legs.
In the comments, Sydney describes how she confronted him about it, writing, "I called him and asked if he realized he sent me a b***h in his Snapchat and he had no idea. So I sent it to him and he called me crazy and that it was our friend's gf and [that] he's allowed to have friends." A week later, Sydney learned that he wasn't just cheating with one other woman, but had spent the last five months with five different ladies.
Sydney is having the last laugh though, as are the commenters on the video, who wrote things like, "Don't know why he's got the sunnies on, he's not that bright."
Photo: Getty Images