Shania Twain Joins Kelsea Ballerini For 'Hole In The Bottle' Remix
By Blake Taylor
November 13, 2020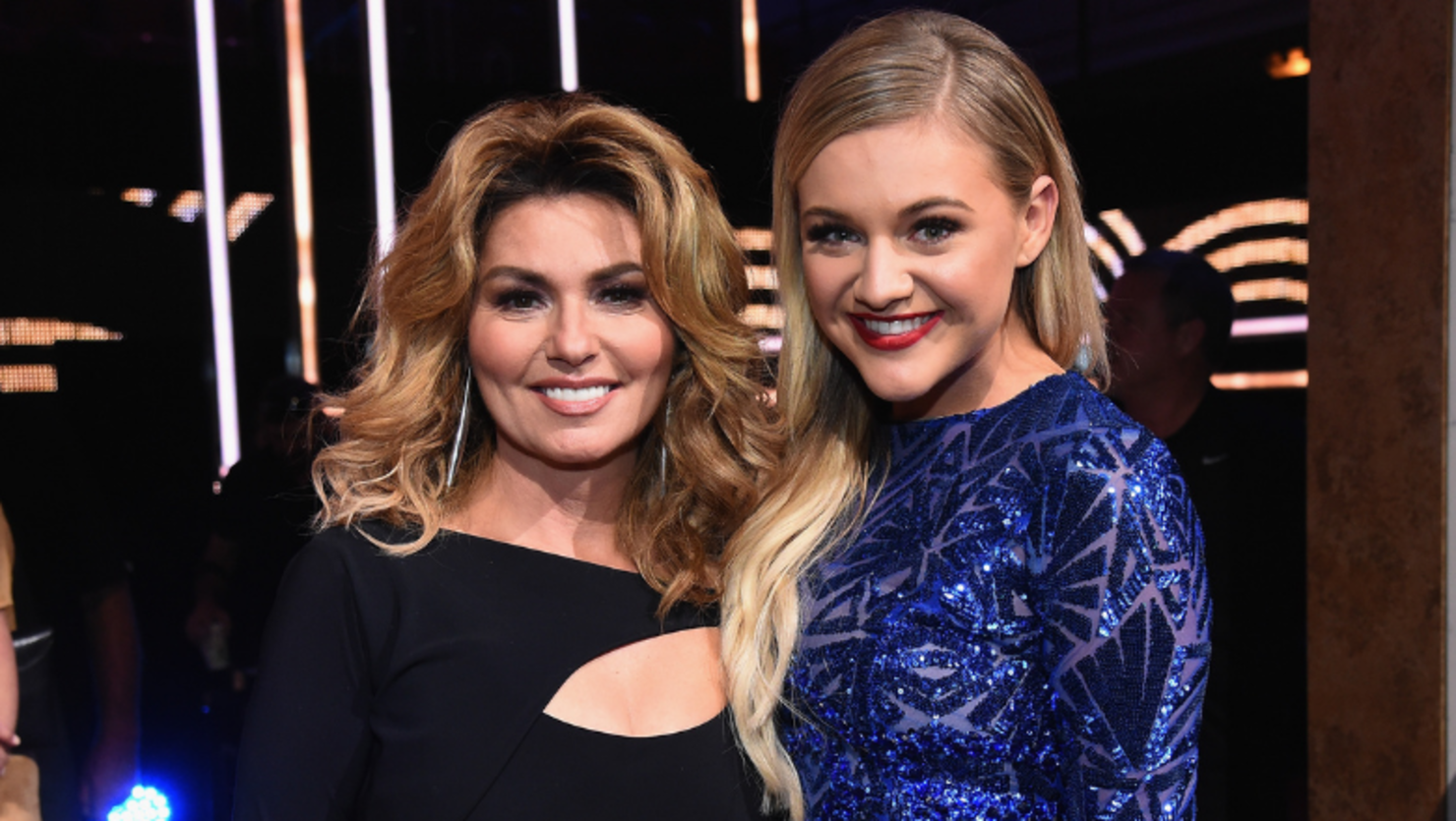 Kelsea Ballerini has released a playful new remix of her single, "Hole In The Bottle" featuring the one and only Shania Twain.
The new rendition finds Twain singing on the second verse, "I keep my cool I play by all the rules / I swear ten minutes ago that bottle was full / And I won't cry / About love gone wrong / Cause tears would water down this ruby red I'm sippin' on." The two later come together to declare, "It's our prerogative to have a little fun," a reference to Twain's massive hit, "Man! I Fell Like A Woman!"
"They say don't meet your heroes…unless your hero is Shania Twain…then meet her, known her and make music with her. She's inspired me in every way and has become a mentor and friend and added some major sass and spice to 'Hole in the Bottle' the way only Shania could," Ballerini said in a statement.
Twain added, "Kelsea and I have had some laughs together over the last couple of years! She joined me on stage back in 2017 when I headlined Stagecoach and we've had a chance to catch up over a glass of wine a couple of times since. We've also sent pieces of songs back and forth to each other and I have to say, she's an incredible raw talent. I love 'Hole in the Bottle,' it really speaks to my own sense of humor and it was so cool to get to do it with a friend."
Ballerini first announced the new collaboration with fans on social media on Wednesday (November 11) after performing the track solo during the CMA Awards. "Time to spill the wine," Ballerini wrote alongside a photo of herself standing next to Twain. "hole in the bottle with @shaniatwain out tomorrow at midnight est🍷"
"Hole In The Bottle" originally appeared on Ballerini's self-titled album kelsea, which was released in March of 2020. She also shared another reimagined version of the track on her latest album, ballerini.
Take a listen to Ballerini and Twain's new "Hole In The Bottle" remix below!