Twenty One Pilots Have Given Fans A New Update On Their Next Album
By Eliot Hill
November 13, 2020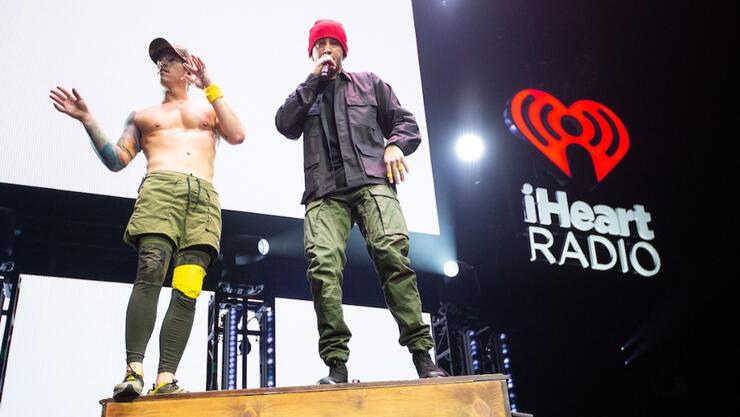 It's been two years since twenty one pilots released their fifth studio album, Trench, and fans have been waiting, and waiting, and waiting for their sixth release.
While Tyler Joseph and Josh Dun did give us "Level Of Concern" earlier this year, the duo has yet to release any other music. Back in May, Joseph said in an interview that they plan on releasing an album but he wasn't sure when. "I'm not sure when it'll be released," he said, "but it's definitely going to be sooner than we were planning on releasing a record."
Thankfully, the guys have given us yet another update on how the recording process is going.
On Thursday (November 12), the singer took to his Instagram Story to give fans a very quick update where he said, "I'm working on the album."
On that same day, a new interview with Dun was uploaded to YouTube and the drummer shared a little bit more information than his bandmate about the upcoming record. 
"We're currently still working… it probably takes longer than some artists,we don't have other people really helping us." Dun said. "Logistically, we're in different places. We both have our own studios, which is really nice, so he comes up with a lot of stuff there at his studio, sends it over to me, and then I come up with some stuff here at my studio and then send it back."
Dun also said he unfortunately doesn't have a "full solid answer" as to when fans can expect the new music. "Hopefully sooner than later," he said. "We always really want it to be right and as good as possible."
In typical twenty one pilots fashion, the guys will continue putting out puzzles and riddles once it comes time to release new music.
Photo: Wes And Alex for iHeartRadio