Blake Shelton Shouts Out 'New Fiancee' Gwen Stefani in PCA Speech
By Blake Taylor
November 16, 2020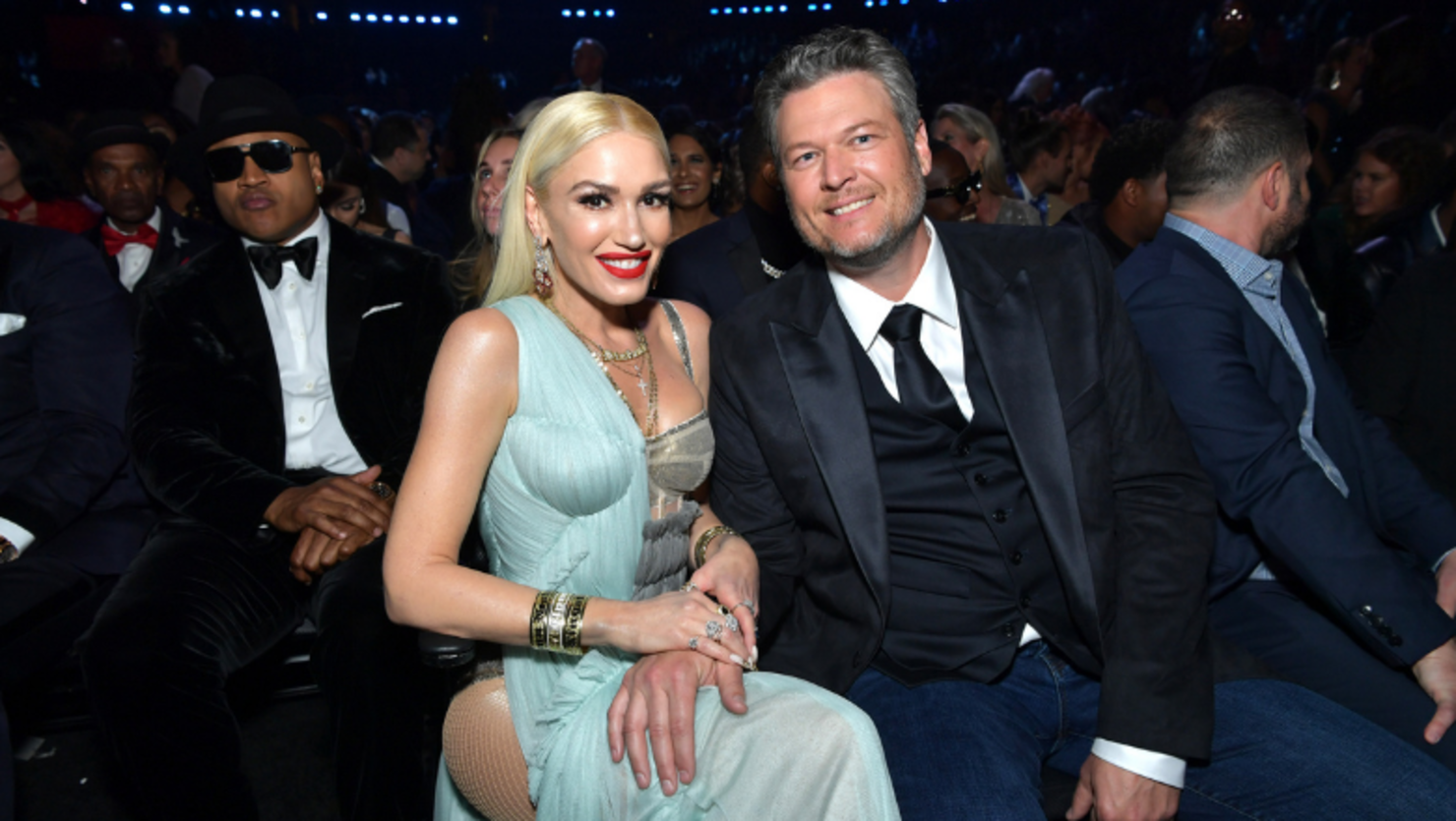 Blake Shelton shared a sweet message to his fiancee Gwen Stefani at the 2020 E! People's Choice Awards on Sunday, November 17.
Shelton, who took home the award for Top Country Artist of 2020, came out on stage at the Barker Hangar in Santa Monica, California, to deliver a heartfelt acceptance speech.
"Wow. This is crazy. This is absolutely insane. I'm so happy that we're able to have this award show in spite of everything," Shelton said, referring to the ongoing coronavirus pandemic.
"Me and my team should be thanking all the fans out there who voted for this thing," he continued. "And I don't spend a lot of time on social media anymore, but when I do look at it, all I see is fans retweeting and voting for, lately, for the People's Choice Awards. Thank you so much."
Last, but certainly not least, Shelton thanked Stefani, who he just got engaged to last month after five years together.
"Thank you to my new fiancée, Gwen Stefani," he said. "That's S-t-e-f-a-n-i, if you need to Google it to figure out who she is. Thanks for the inspiration and I love you guys, thank you."
Shelton and Stefani met in 2015 on the set of The Voice and started dating shortly after. At the time Shelton had just gone through a very public divorce with Miranda Lambert while Stefani had just ended her marriage with Gavin Rossdale.
The couple announced their engagement on Tuesday, October 27, sharing an adorable engagement photo to Instagram. "Yes please," Stefani simply captioned her post, while Shelton wrote, "Hey @gwenstefani thanks for saving my 2020 and the rest of my life. I love you. I heard a YES!"
Since the proposal, Shelton and Stefani have already started making wedding plans. A source close to the couple says their wedding will be an intimate affair.
"Neither wants a big wedding," the source told People, adding that only close friends and family will attend the ceremony which they hope to have as soon as possible.
Stay tuned for further details on the adorable couple's special day!