Tory Lanez Pleads Not Guilty In Megan Thee Stallion Shooting Case
By Peyton Blakemore
November 18, 2020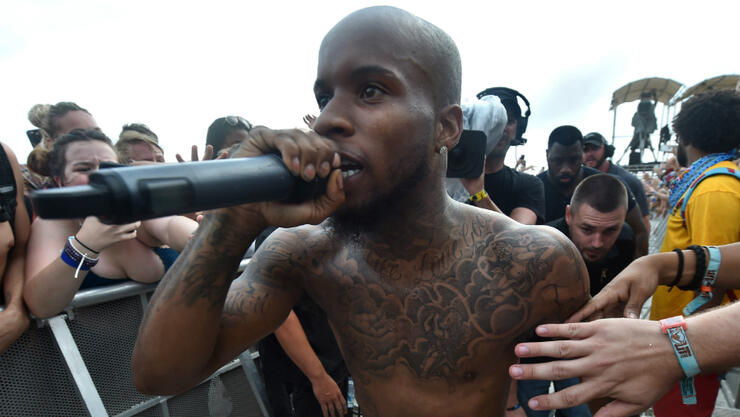 Tory Lanez has pled not guilty to one felony count each of assault with a semiautomatic firearm and carrying a loaded, unregistered firearm in a vehicle, TMZ reports.
According to the outlet, the 28-year-old rapper's attorney, Shawn Holley, appeared on his behalf on Wednesday (November 18) in Los Angeles County court to enter the plea in the case.
The charge stems from the July shooting of Megan Thee Stallion. In August, Megan named Tory as the person who shot her in the July 12 shooting incident. The "WAP" rapper broke her silence on Instagram Live, claiming that the Canadian rapper opened fire following a verbal altercation. "Yes, this n—a Tory shot me," she said. "You shot me, and you got your publicist and your people to [talk to] these blogs, lying and sh–. Stop lying!"
Los Angeles County D.A.'s Office charged Tory, whose real name is Daystar Peterson, with the two felony charges in October. Tory, who has repeatedly denied the allegations against him on social media and in his music, was ordered to stay away from Megan. During Wednesday's hearing, the state said it's trying to decide whether they should "go after Tory for possibly violating the protective order with his social media posts and song lyrics" that address Megan, TMZ reports.
Tory's next hearing is scheduled for Jan. 20. If convicted, he faces up to 22 years and 8 months in prison.
If you or someone you know have been affected by domestic abuse, please reach out: The National Domestic Violence Hotline http://thehotline.org 1-800-799-SAFE (7233)
Photo: Getty Images