Women In Music 2020: Cardi B, Jennifer Lopez & Dolly Parton To Be Honored
By Regina Star
November 19, 2020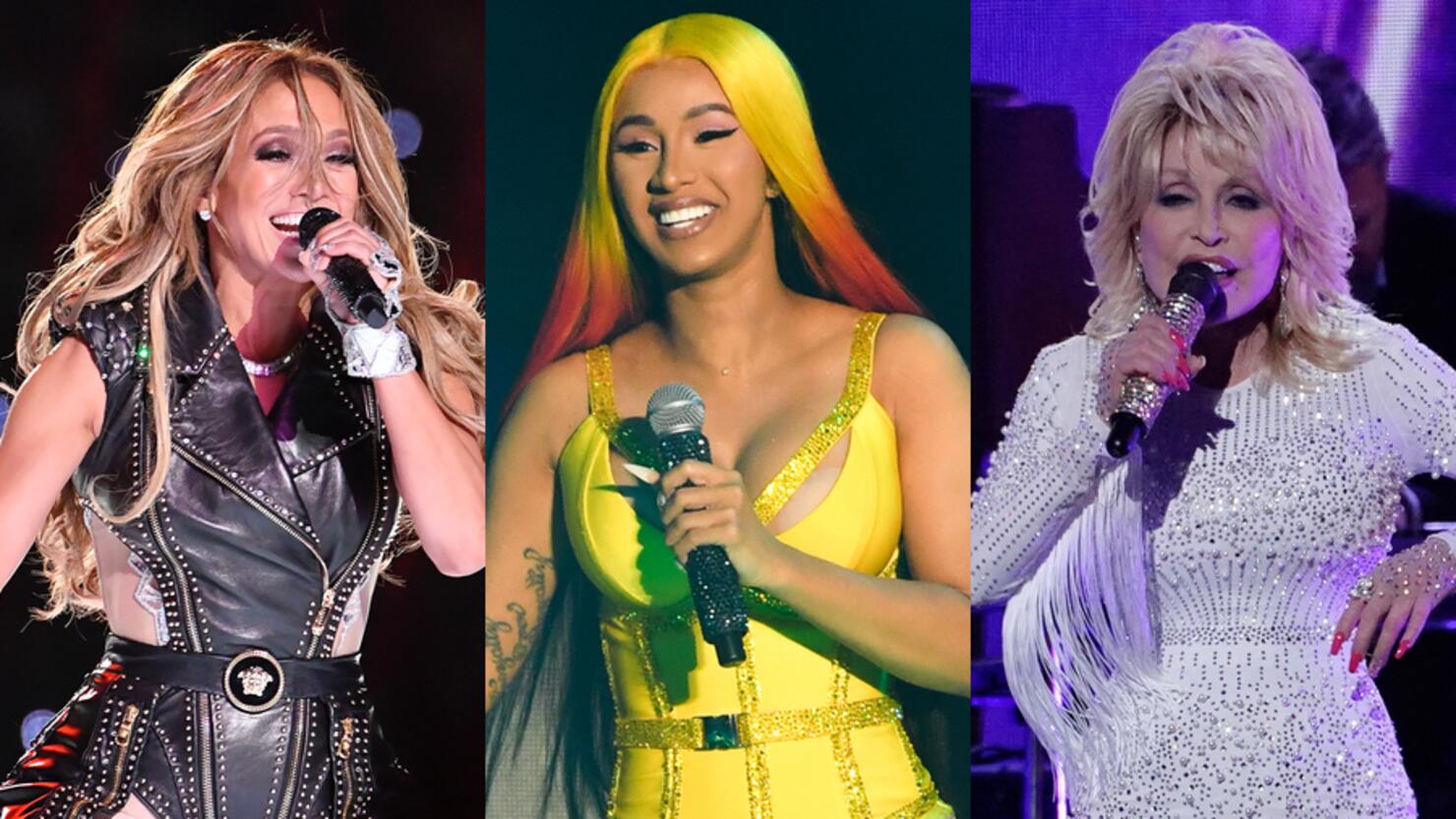 Cardi B, Jennifer Lopez, Dolly Parton and more are being honored at Billboard's annual Women in Music event.
The "Press" rapper will be honored with the Woman of the Year award, Lopez will accept the Icon Award and Parton will be presented with the Hitmaker Award.
Additional recipients at this year's gala, hosted by Teyana Taylor, include R&B and pop duo Chloe x Halle, who will receive the Rising Star Award; English songbird Dua Lipa, earning the Powerhouse Award; and singer-songwriter Jessie Reyez, being honored with the Impact Award.
Brianna Agyemang and Jamila Thomas, the music execs behind #TheShowMustBePaused, will also earn the Executive of the Year award.
Cardi B is the first musician of the new decade to receive the coveted Billboard title, joining the ranks of previous Woman of the Year recipients like Billie Eilish, Ariana Grande, Selena Gomez, Madonna, Lady Gaga and Taylor Swift.
The "Bodak Yellow" musician took to Instagram to thank her "BARDIGANG" and celebrate the exciting news.
"Thank you Billboard! Now I can bring up the stats but that will take me all day 😉B—ch broke records!" Cardi captioned a celebratory video. "Thank you BARDIGANG with out y'all encouraging while the world 🌍 was against me and criticizing every move I wouldn't have gotten here everyday and use my voice for a change."
Lopez, who was awarded a similar icon honor at E! People's Choice Awards earlier this month, will be given the special Billboard award following legends like Mary J. Blige, Shania Twain, Aretha Franklin and Cyndi Lauper.
After 2014 recipient Charli XCX, Parton is the second person to receive the Hitmaker distinction, which "recognizes a songwriter whose compositions have significantly impacted culture."
Billboard's 15th annual Women in Music ceremony broadcasts live here starting at 8 p.m. ET on Thursday, December 10.
Photo: Getty Images