Wolf Van Halen Confirms He Delayed Solo Debut To Be With His Ailing Father
By Andrew Magnotta @AndrewMagnotta
November 23, 2020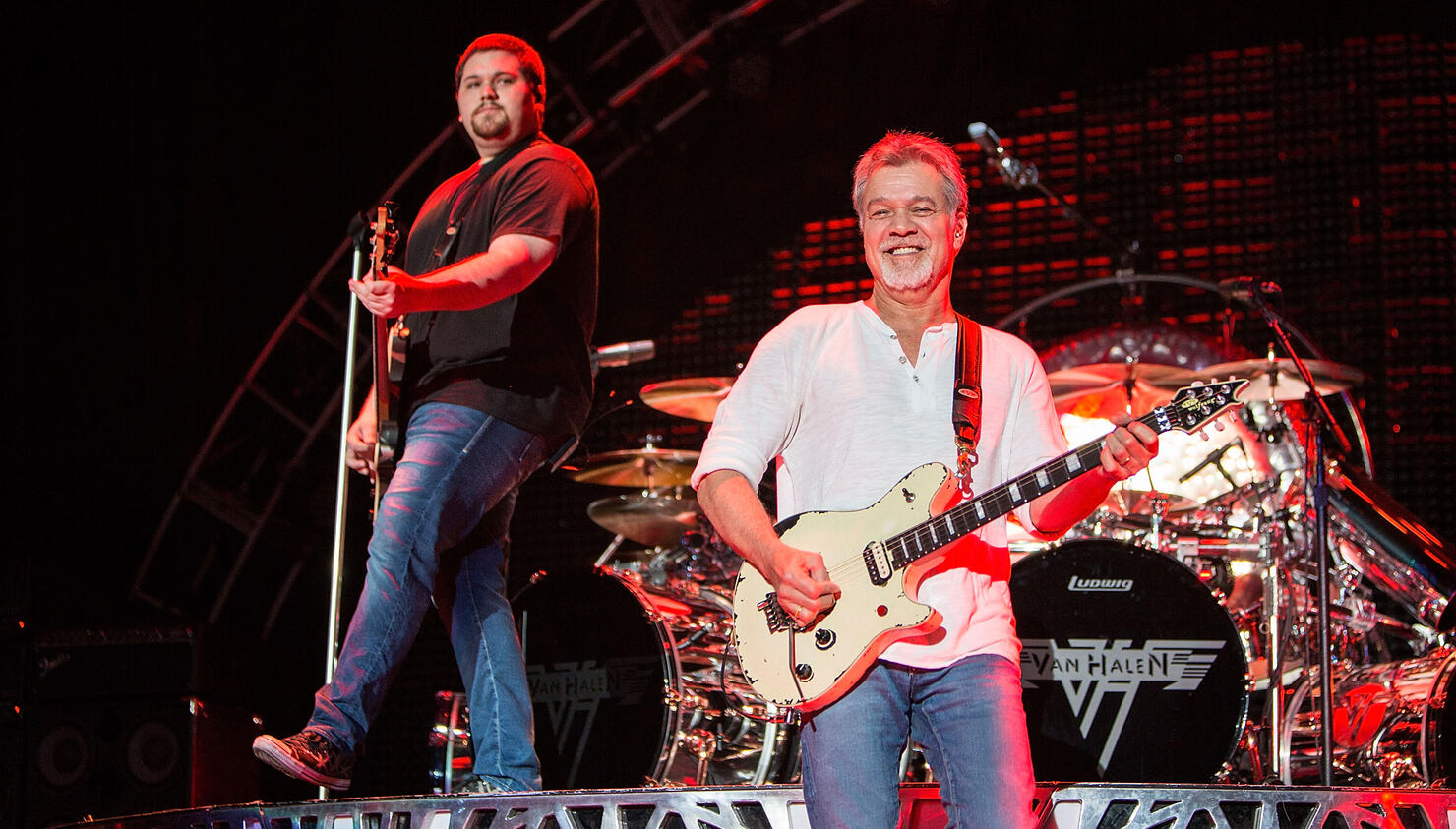 Wolfgang Van Halen has kept the world waiting on his solo debut for years before finally unveiling his band Mammoth WVH's first single, "Distance," last week.
Despite announcing back in 2018 that the album was complete, Wolfgang kept fans waiting for another two years, leaving the reason for the postponement up for speculation. Now the sought-after multi-instrumentalist and Van Halen bassist has disclosed the reason for the delay: his father Eddie Van Halen's health.
Wolfie explained to Eddie Trunk last week that his initial plan was to launch Mammoth WVH in late-2018 and support a reunited version of Van Halen on tour in 2019. Eddie had been battling lung cancer since 2017 and after a motorcycle accident in early-2019, the rock legend's doctors discovered he also had a brain tumor.
For Wolfgang, the decision to pause his solo career for a while longer was an easy one.
"It was either, 'Hey, do I want to go do this? Or Do I want to be with my dad?' And I think I made the right choice," he said.
Eddie passed away of cancer on October 6 at age 65.
Of all the music Wolfgang recorded since beginning sessions for his record in 2015-16, he says "Distance" was one of the fresher tracks, having been started during one of his father's latter health scares and finished following his passing last month.
Eddie was picky about new music and said often in interviews that Peter Gabriel's So album was the last record he ever bought — that was in 1985. He did, however, adore his son and the music Wolfie wrote. Eddie spoke fondly of Wolfgang's solo material and eager awaited his son's arrival as an artist beyond the family band.
"The only new music he was really stoked about — and I hope I don't sound like an a--hole for saying this — was my music," Wolfie continued. "He would just listen to it and cry out of being so proud and happy with it. He would constantly be like, 'That's my favorite album of all-time!'"
Wolfgang hasn't revealed the release date for his full album, but suggested it will arrive sometime in early-2021.
Photo: Getty Images