Miley Cyrus Admits She Relapsed Amid Quarantine After Going 6 Months Sober
By Paris Close
November 24, 2020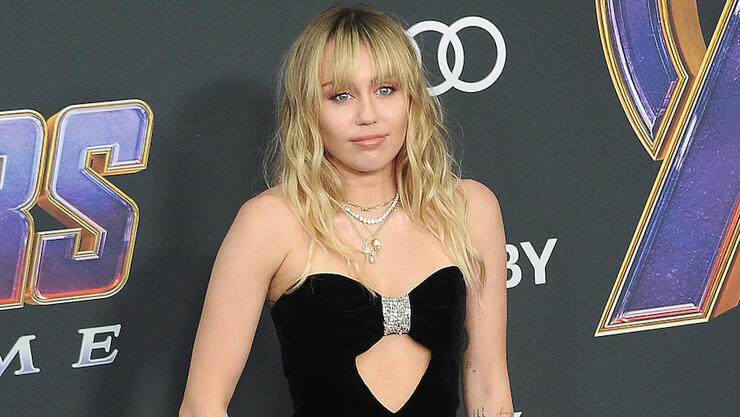 Miley Cyrus revealed how the pandemic impacted her sobriety journey.
The "Mother's Daughter" singer gave a recent interview earlier this week in which she admitted to falling off the wagon during the global coronavirus crisis. As Cyrus explained, the brief relapse happened not too long ago, as the star revealed she's now only a few weeks sober.
"Well, I, like a lot of people, being completely honest, during the pandemic fell off," the 28-year-old confessed. "And [I] felt really a lot of … and I would never sit here and go, 'I've been f—ing sober.' I didn't, and I fell off and I realized that I now am back on sobriety, two weeks sober, and I feel like I really accepted that time."
Despite the minor setback, the "Prisoner" artist says she's not allowing herself to dwell on her misstep.
Reflecting on the experience, the superstar added: "One of the things I've used is, 'Don't get furious, get curious.' So don't be mad at yourself, but ask yourself, 'What happened?' To me, it was a f—k up because I'm not a moderation person, and I don't think that everyone has to be f—king sober."
"I don't have a problem with drinking," admits the "Midnight Sky" artist, who announced her sixth month of sobriety in June. "I have a problem with the decisions I make once I go past that level … I've just been wanting to wake up 100 percent, 100 percent of the time."
"I'm very disciplined," Cyrus went on. "That's why it's never easy, but it's pretty easy for me to be sober or in and out of sobriety because it's like the day I don't want to f—king do it anymore, I don't. The day that I do, I do. You know? But when I don't want to it just is. I'm just very disciplined."
As fans know, this is a big week for the Disney alum, as she's dropping her highly-anticipated rock-infused seventh studio album, Plastic Hearts, on Friday (November 27).
Photo: Getty Images