Tyler Hubbard Gives Health Update After COVID-19 Quarantine
By Blake Taylor
November 24, 2020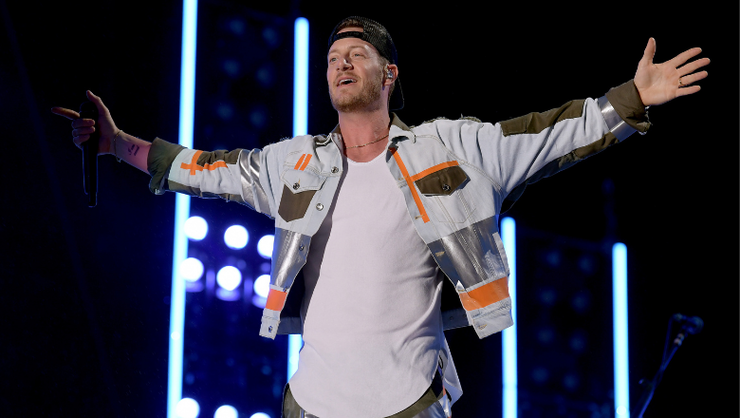 Tyler Hubbard tested positive for COVID-19 earlier this month just days before he was scheduled to perform alongside Florida Georgia Line bandmate, Brian Kelley, at the 2020 CMA Awards. Following his diagnosis, the country singer spent nearly two weeks quarantining in his tour bus parked on the driveway of his Nashville home. Hubbard, who recently reunited with his family, gave a health update to his record label, sharing that he's doing "good."
"Honestly, I feel really fortunate," he said. "I was able to have 13 days of alone time on the bus, which was bittersweet. I missed my family like crazy but I didn't feel terrible so I got to make the most of it. I wrote a bunch of songs and made the most of the time, you know. And it kind of flew by but I feel great."
Hubbard's COVID-19 diagnosis came up as he was still recovering from surgery after a dirt bike accident ruptured his Achilles tendon and broke a bone on the inside of his ankle. While Hubbard has been carefully tending to his foot, he admits it's been "a process."
"I haven't been doing my physical therapy the way I should in quarantine, so I'm getting back on that and getting this old thing working again," he said. "But yeah, I'm feeling really grateful and really blessed and excited. And I feel like we're at the end of a crazy season and the beginning of an awesome one, for sure. It may be another crazy one but I believe it's gonna be awesome."
After quarantine, Hubbard turned to Instagram to share a celebratory photo of himself with his wife Hayley, daughter Olivia, 2, son Luca, 15 months, and newborn Atlas, at the dinner table.
"After 13 days of being on the tour bus in the driveway I'm finally covid free and back in the house," he captioned the photo. "Family dinner never felt so good. So thankful."