Morgan Wallen Invited Back To 'SNL' After Previous Cancellation
By Blake Taylor
November 25, 2020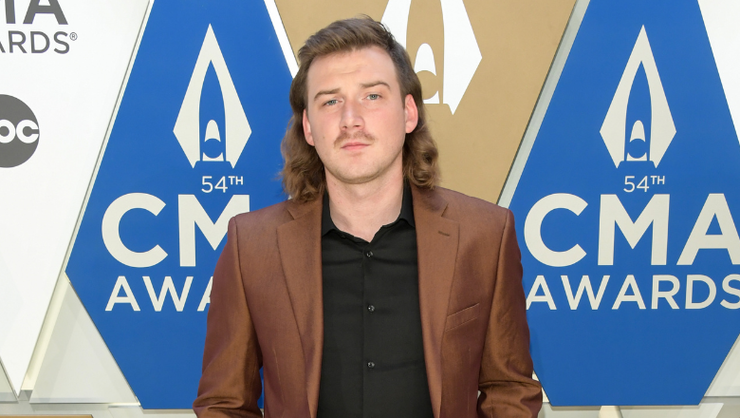 Morgan Wallen has booked a new date for his first-ever appearance on Saturday Night Live. The country star is now set to make his SNL debut on December 5.
Wallen turned to social media to share the news with fans on Wednesday (November 25), sharing the new lineup which features Ozark star, Jason Bateman. "Let's try this again," Wallen writes.
Wallen was originally slated to make his SNL debut on October 10, but lost the slot after videos surfaced of him partying maskless at various bars in Alabama amid the coronavirus pandemic. Following the cancellation, the "Chasin' You" singer turned to Instagram to address the controversy.
"I'm not positive for COVID, but my actions this past weekend were pretty short-sighted and that have obviously affected my long-term goals and my dreams," Wallen said the clip. "I respect the show's decision because I know that I put them in jeopardy. I take ownership for this. I'd like to apologize to SNL, to my fans, to my team, for bringing me these opportunities and I let 'em down."
He added, "On a personal note, I think I have some growing up to do. I think I've lost myself a little but I've tried to find joy in the wrong places, and it's left me with less joy. So I'm gonna go try to work on that."
During an appearance on The BobbyCast, Wallen reflected on the situation, admitting that it was "almost a good thing for me."
"It kind of forced me away, just to kind of reflect and look at myself and kind of get to know myself again and it was good for me. So I took like a while, almost two weeks, and just turned my phone off and just didn't even look at it," he explained. "[I] drove on a tractor and things like that and just cleared my head. It was really, really good for me. I don't really love the circumstances that led to that but I'm thankful for where it led me."
Wallen has since returned to the spotlight, performing "More Than My Hometown" and winning New Artist of the Year at the 2020 CMA Awards earlier this month.
Photo: Getty Images