Twenty One Pilots Give Hilarious Nod To Celine Dion In Their Merch Store
By Eliot HIll
November 30, 2020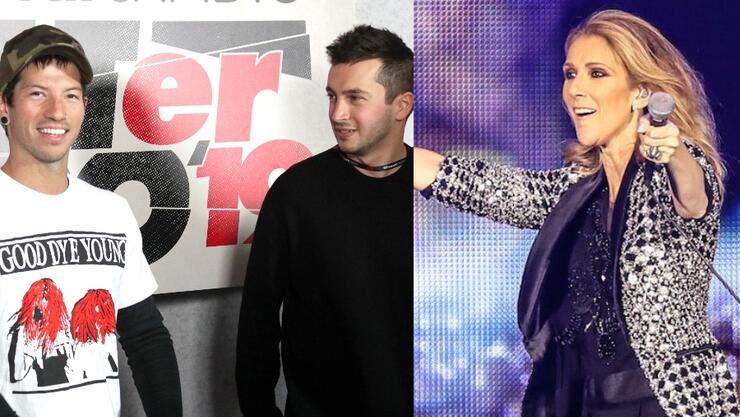 While Josh Dun and Tyler Joseph may make rock music, the guys have never hidden their love for other genres, including pop... more specifically, Celine Dion (they covered "My Heart Will Go On" in 2016 too).
Like many of her fans, twenty one pilots seem to long for the day when they'll finally meet the iconic performer and apparently, they want all their fans to know about it.
A fan was perusing the band's merchandise when they came across an error message on a sold out item. Unlike most sites, which give some variation of a 404 error, TØP opted for a funnier version consisting of a nod to the Canadian singer. 
The fan took to Reddit and posted a screenshot of a sold out item on TØP's merch store that included a hilarious message pining for the chart-topper.
"Found this funny gem on TØP's website," the fan wrote with the screenshot that read: "Much like our journey to meet Celine Dion, your URL didn't find anything."
"Okay it's midnight and I shouldn't be laughing this hard," one fan replied while another commented, "I love these boys."
While the duo work on their quest to meet Dion, they are making better headway with their sixth studio album. In mid-November, both Joseph and Dun updated fans on upcoming new music and said they've been working on the follow-up to Trench. The guys don't have a "full solid answer" as to when fans can expect the new music but Dun said, "hopefully sooner than later."
Photos: Getty Images