The Flaming Lips Postpone Bubble Concerts As COVID-19 Numbers Rise
By Katrina Nattress
December 2, 2020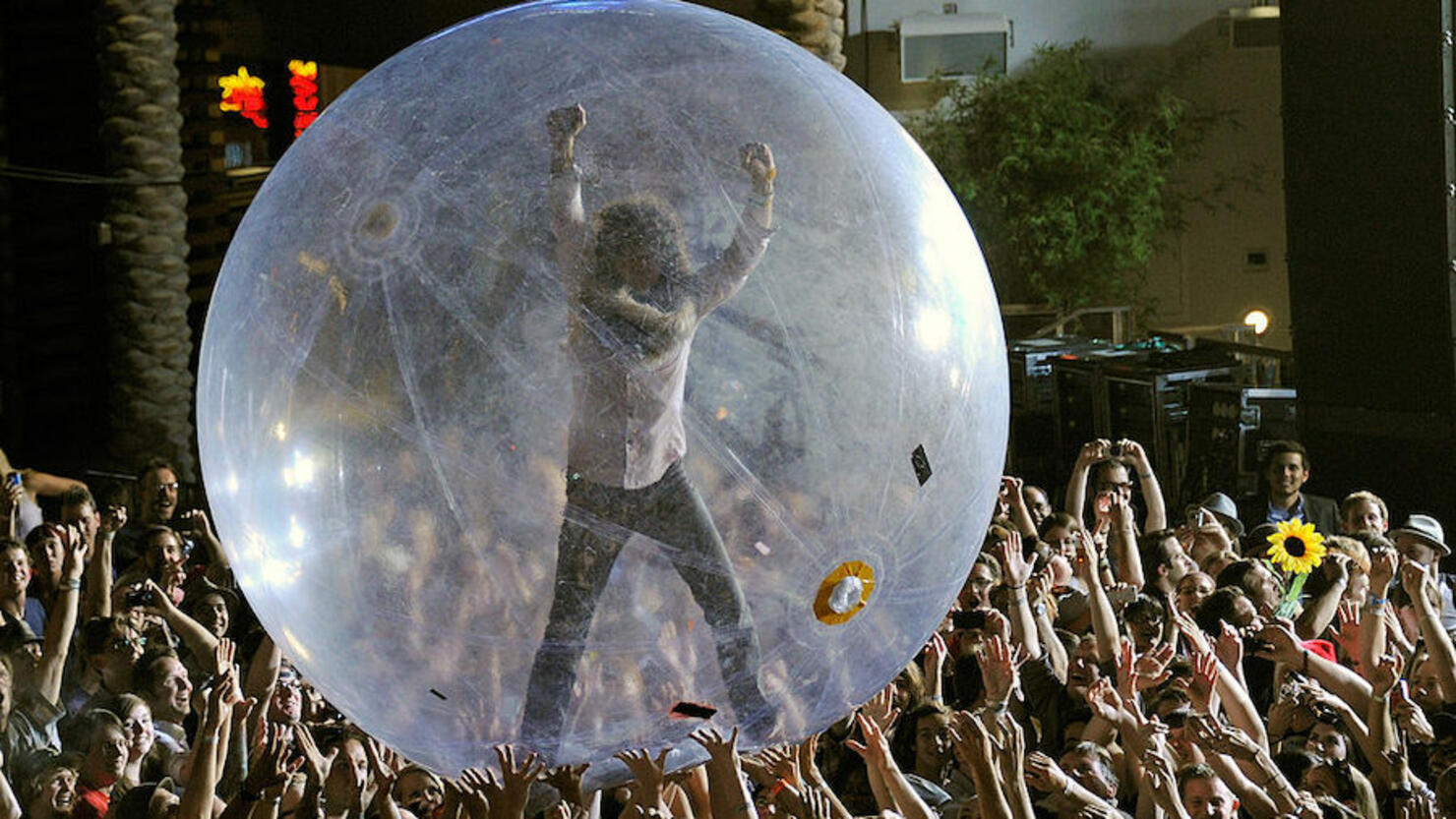 Fans in Oklahoma have been surely counting down the days until The Flaming Lips hosted their pair of space bubble concerts next week. Unfortunately, ticket holders are going to have to wait a little longer to experience live music now. On Monday (December 1), bandleader Wayne Coyne announced they were postponing the December shows as COVID-19 numbers continue to increase throughout the country.
"Although the Flaming Lips have every confidence in the multitude of measures we are taking to keep you safe at our upcoming Space Bubble Concerts we have decided to postpone the December shows. The rising numbers of coronavirus cases in the Oklahoma metro area are alarming and we want to keep everyone safe," he wrote.
The new dates are January 22 and 23, 2021, and anyone who's unable to make it or simply changed their mind about attending will be able to get their ticket refunded. "Thank you for your patience and know we love you!" Coyne concluded his message.
The Flaming Lips first tested out a space bubble show while shooting their "Assassins of Youth" music video in October. Last month, Coyne answered a handful of questions about what a space bubble show will look like — they've really thought it out!
See his postponement message below.