New Orleans Couple Hopes Porch Floats Begin New Mardi Gras Tradition
By Sarah Tate
January 8, 2021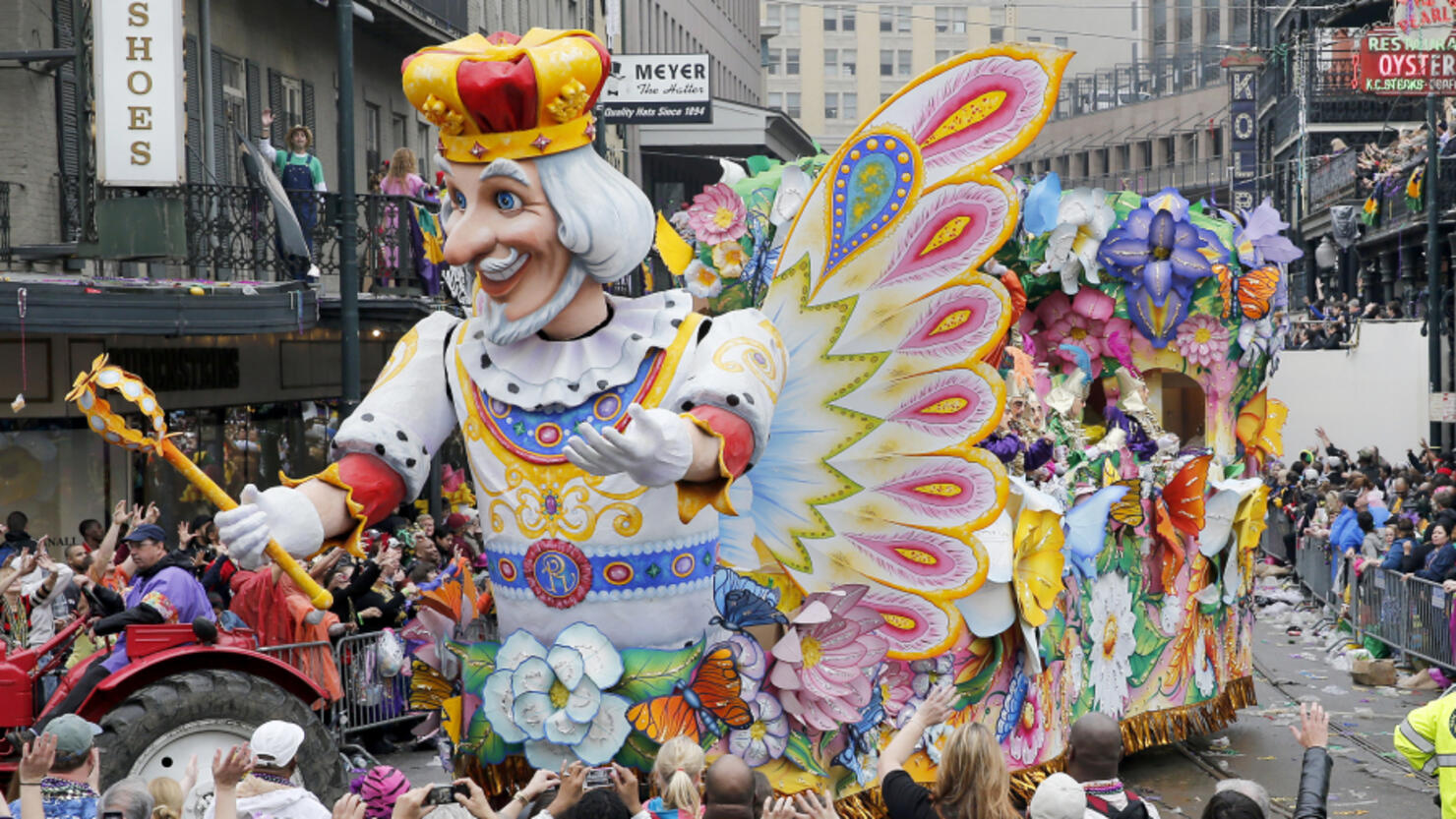 Days after the start of the Carnival season, New Orleans should be in middle of its Mardi Gras celebrations. Instead, the pandemic has forced parades to be canceled and longstanding traditions to pause until crowds can safely gather again. One Gentilly couple, however, isn't letting the cancellations stop Mardi Gras altogether. That is why they have started designing porch floats for neighborhoods around New Orleans.
With the help of the new Krewe of House Floats, Rene and Inez Pierre, owners of Crescent City Artists and Pierre Parade Productions, are bringing a bit of Mardi Gras home for those missing the traditional celebration. The krewe was created in December to help raise money to support the local artists and float designers impacted by the lack of parades in 2021.
After creating porch floats for a couple clients, photos of their work, which can be seen at Gentilly Messenger, began circulating on social media. Soon, people across the country began contacting the Pierres about sending them constructed designs.
"It's a true blessing and mind blowing," said Rene. "I had no clue that a handful of porch floats was going to turn into 30. It's just unbelievable."
Rene hopes that in the future, even when usual floats are allowed to parade throughout the city, the porch float trend will continue as a new tradition.
"They [clients and New Orleans residents] really think it's going to become the next big thing," he said. "And I sure hope it does because it would be the next big thing for me and my family."
Photo: Getty Images