OKC's George Hill On NBA COVID-19 Protocols: 'I'm Gonna Do What I Wanna Do'
By Jason Hall
January 13, 2021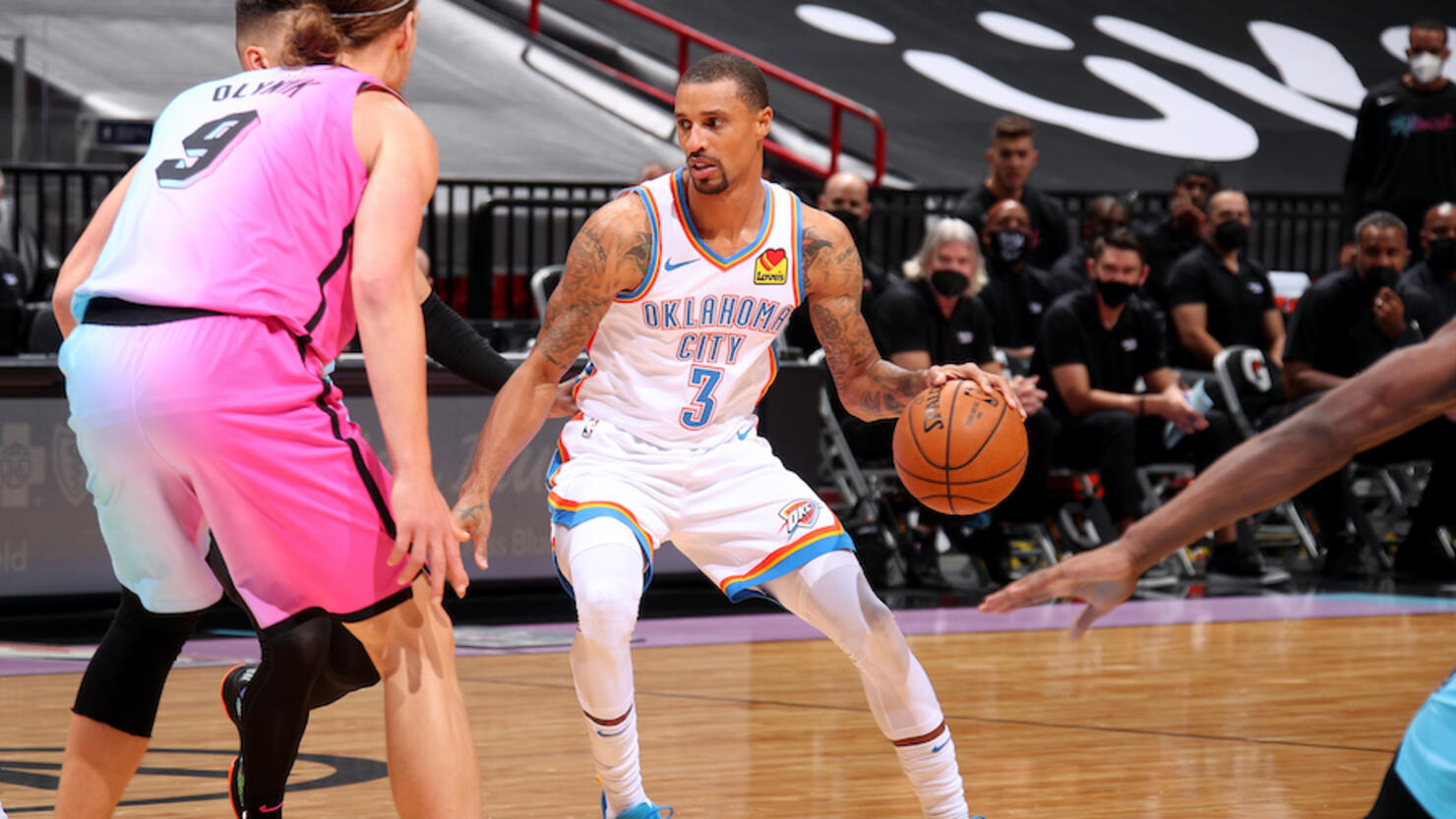 Oklahoma City Thunder guard George Hill criticized the stricter COVID-19 safety protocols implemented by the NBA on Tuesday (January 12), amid a rising number of positive cases and exposure to players.
"I'm a grown man, so I'm gonna do what I wanna do," Hill said after the Thunder's 112-102 loss to the San Antonio Spurs Tuesday via the Oklahoman. "If I wanna go see my family, I'm gonna go see my family. They can't tell me I have to stay in the room 24/7. If it's that serious then maybe we shouldn't be playing. It's life. No one's gonna be able to just cancel their whole life for this game."
The NBA and the NBA Players Association agreed to several new protocols, which includes players and staff being required to quarantine at home or in hotel rooms when they're not at practice or games, with exceptions including outside exercise and essential activities, such as buying groceries.
Players and staff members traveling for road games will be prohibited from leaving their hotel or having guests inside their hotel rooms.
"We wanna play the game," Hill said via the Oklahoman. "That's what we love to do. But at the same time if we're casting all these rules, this and that, maybe they need to reevaluate what we're doing." 
The new protocols also require players to "avoid extended socializing" before and after games, which includes limiting interactions between teammates and opponents to elbow or fist bumps.
"I just don't understand some of the rules as far as we can sweat 48 minutes with the guy next to us and the team next to us, but we can't talk to him after the game," Hill said via the Oklahoman. "It makes no sense."
NBA players will also be required to wear masks at all times while on the bench. Players who check out of the game will be allowed to sit in "cool down chairs," which will be placed at least 12 feet from the bench and won't be required to wear masks, but must put one on once cooled down and returning to the bench until re-entering the game.
Masks are also mandated to be worn in the locker room and during strength and conditioning drills, per the new protocols.
On Monday, ESPN's Adrian Wojnarowski initially reported both the Dallas Mavericks-New Orleans Pelicans game initially set for Monday (January 11) night and the Boston Celtics-Chicago Bulls game scheduled for Tuesday (January 12) night will be rescheduled for later dates, which was later confirmed by the NBA.
The Thunder's season opener was also postponed in December when their opponent, the Houston Rockets, were unable to fill an active roster due to COVID-19 protocol violations.
Photo: Getty Images