It's Official: Katie Couric, Aaron Rodgers & More To Guest Host 'Jeopardy!'
By Hayden Brooks
January 14, 2021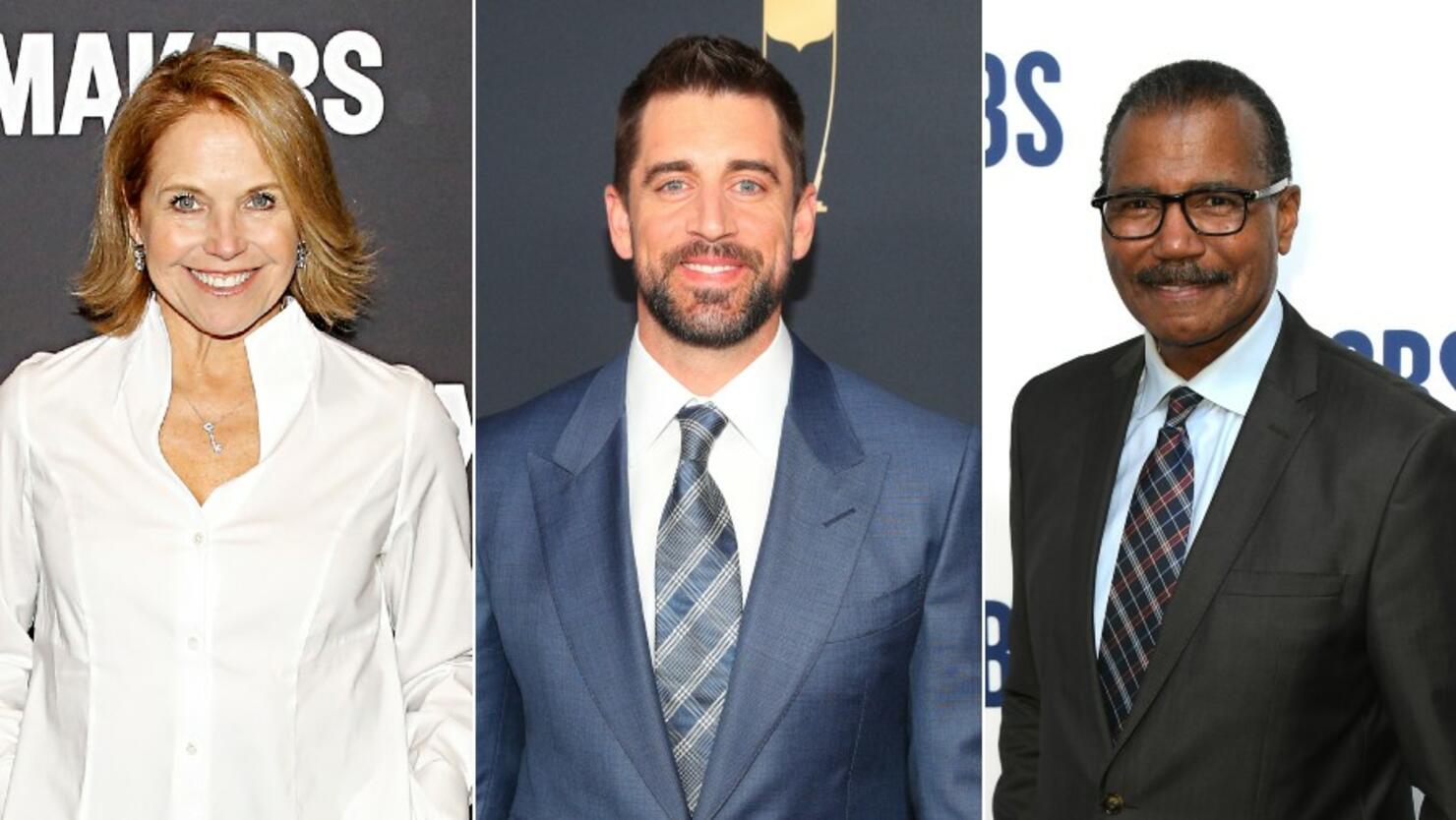 As previously reported, Jeopardy! is navigating the show without the late Alex Trebek with some help from some friendly faces.
On Wednesday (January 13), Mike Richards, the executive producer of the long-running game show, announced that Katie Couric, Aaron Rodgers, Bill Whitaker and Mayim Bialik will each have their turn at hosting this season. As part of their appearance, each guest will also have a donation made to a charity of their choice. Additional interim hosts are set to be unveiled later on.
"Alex was a legend, revered by all of us," Mike Richards said of Trebek, who died on November 8 following a battle with stage four pancreatic cancer. "I want to thank our guest hosts, who will not only help all of us celebrate his great legacy, but also bring their own touch to the show."
Earlier this week, 74-time champ Ken Jennings kicked off his guest hosting duties and choked up during an opening monologue dedicated to Trebek. "Sharing this stage with Alex Trebek was one of the greatest honors of my life," he said. "Not many things in life are perfect, but Alex did this job pretty much perfectly for more than 36 years — and it was even better up close. We were dazzled by his intelligence, his charm, his grace — really, there's no other word for it. Like all Jeopardy! fans, I miss Alex. Very much. And I thank him for everything he did for all of us."
Jennings went on to emphasize that Trebek's shoes will never be filled, but there is one way in which he can be honored. "Let's be totally clear: No one will ever replace the great Alex Trebek, but we can honor him by playing the game he loved," he concluded.