Morgan Wallen Reveals Song That He Wants Played At His Wedding
By Blake Taylor
January 17, 2021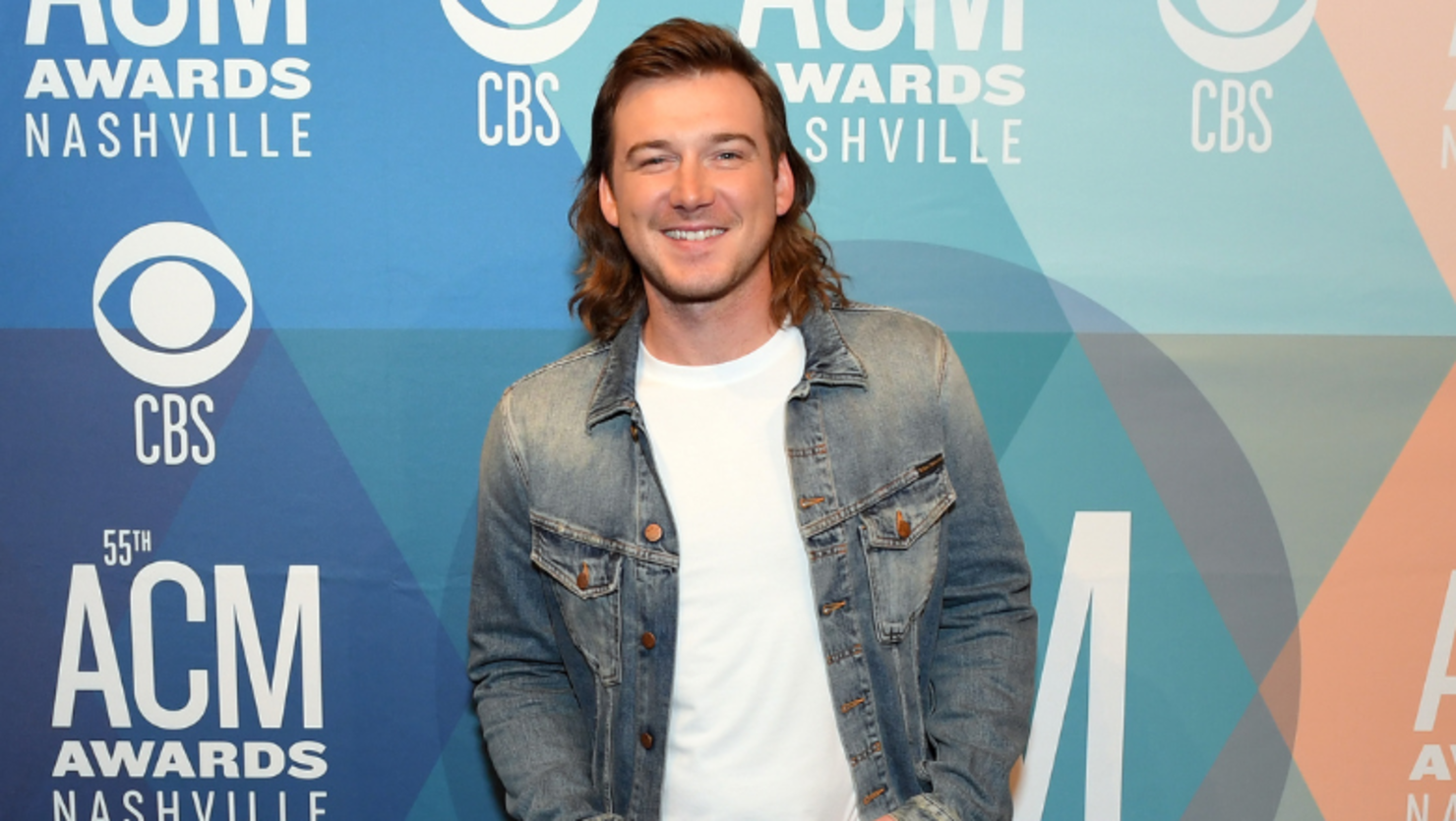 Morgan Wallen isn't making wedding plans quite yet, however, when the time eventually comes, he does have one specific request.
During a recent episode of 10 Songs That Made Me, the country singer revealed that he wants Bad Company's 1975 hit, "Feel Like Makin' Love" to be played at his future wedding.
"I kind of made this as a joke, to be honest," Wallen, who is currently single, said according to People. "I don't have many visions about being married, so we'll see how it goes. I hope everybody gets lucky that night!"
"You know, I want it to be cool," he continued. "I just want all my friends and family to be there to share in that moment with me. I haven't really thought about, like, the setting or anything like that. I think the girl usually handles that part anyway, so I'll roll with it."
In the interview, Wallen went on to share that The Soggy Bottom Boys' 2000 cover of "I Am A Man Of Constant Sorrow," is the song that impacted him as a child. "It's a song that I was obsessed with as a child," he revealed. "I grew up in Sneedville, Tennessee, and bluegrass was something that was very prominent there. That's just one of the first songs that I remember hearing."
"It makes me happy, even though it's a song about sorrow and suffering," he added. "It's a warm spot in my heart because it's one of the first songs other than, you know, hymns that I was really introduced to."
The "More Than My Hometown" singer also noted that Alan Jackson's 2006 rendition of "The Old Rugged Cross" made him want to be a musician. "I really love Alan Jackson, just his whole catalog," he said. "I think he's one of the best songwriters and singers ever. I think he really captured the feeling behind that song, and I really connected to the melody and the words. It meant a lot to me as a kid. I learned it then, and it helped me develop my love for music as a whole."
As a teenager, Wallen had Eric Church's "Love Your Love The Most" and Lil Wayne and Gucci Mane's "We Be Steady Mobbin' on repeat. The War on Drugs' "Pain" is one song the country star loves that would surprise people, while Church's "Springsteen" is a track he wishes he had written. Wallen finally named The Eagles' "Take It Easy" as the song that brings him the most joy.
"I grew up around a lot of classic rock because of my dad, and this song is one that made me feel like everything was good and right in the world," he explained. "I still get those same feelings when I listen to it every single time. Life can bring lots of stress, for everyone. Music is my main way of dealing with that, and this song just really perfectly takes you to a place that makes you feel all right."
Photo: Getty Images