Lady Gaga Soars Through The National Anthem At Joe Biden's Inauguration
By Hayden Brooks
January 20, 2021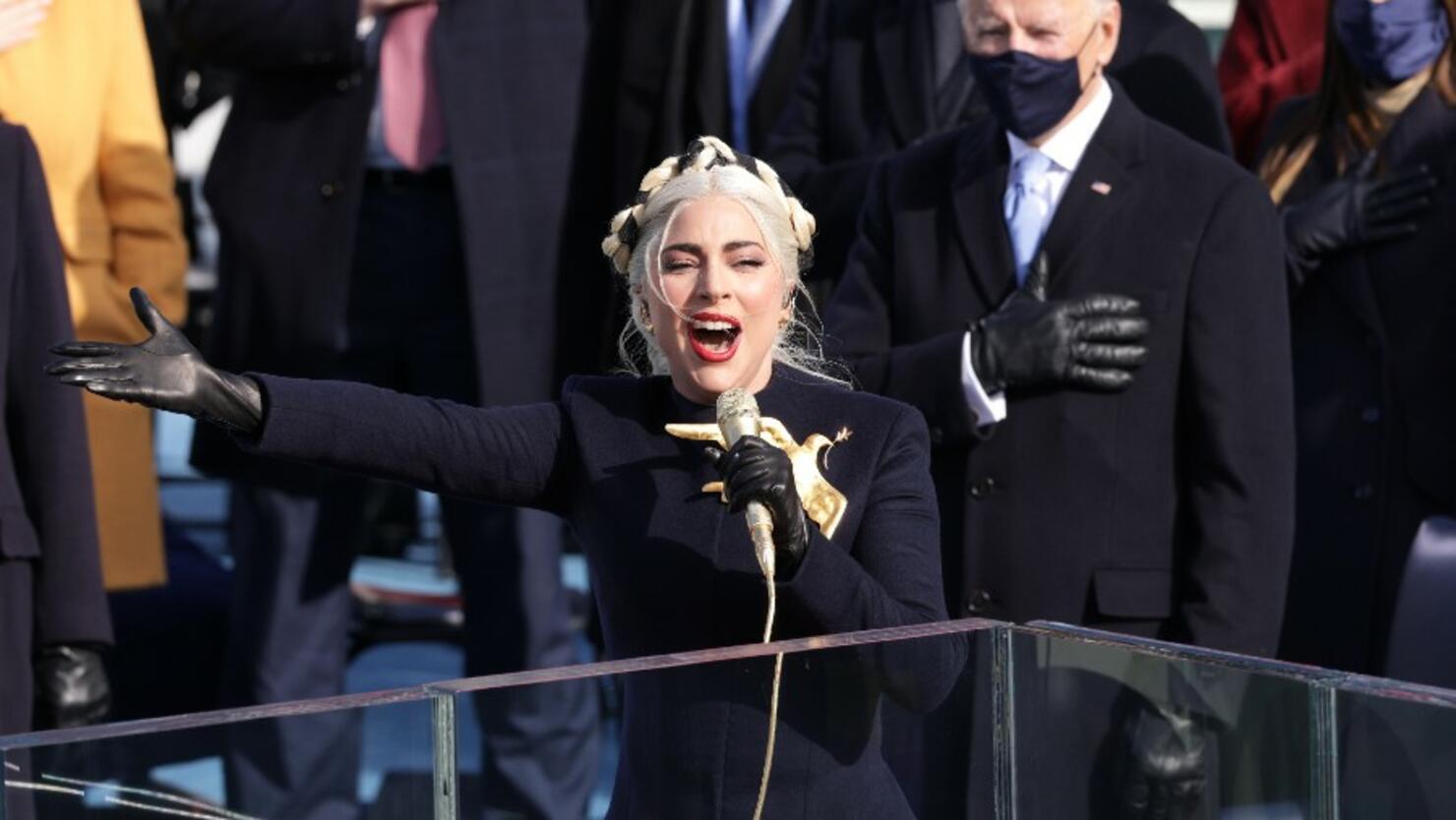 Lady Gaga brought patriotic pride to the inauguration of President Joe Biden and Vice President Kamala Harris on Wednesday morning (January 20) with a powerhouse rendition of the national anthem.
Wearing an oversized red gown with gold accessories, the pop titan, 34, took to the West End of the Capitol to offer a theatrical rendition of "The Star-Spangled Banner" exactly two weeks after Donald Trump supporters stormed the very same location. "Singing our National Anthem for the American People is my honor. I will sing during a ceremony, a transition, a moment of change — between POTUS 45 and 46. For me, this has great meaning," Gaga tweeted prior to the performance. "My intention is to acknowledge our past, be healing for our present, and passionate for a future where we work together lovingly. I will sing to the hearts of all people who live on this land."
As you might remember, Mother Monster previously performed the national anthem at Super Bowl 50 in 2016 just one year before headlining the NFL championship showdown.
Prior to the number, Gaga's Trump-supporting father, Joe Germanotta, spoke about her gig at the U.S. Capitol. "I'm extremely proud that she's able to participate," he told Fox News. "I'm looking forward to watching it." Germanotta, who was not in attendance of the event, also spoke about his daughter's safety at the event after the Capitol Riots. "I hope everybody stays happy, safe and it's a calm day," he said, adding that he has "normal fears that a father would have any time my daughter performs."
Expect more star power when the inauguration TV special, Celebrating America, airs this evening at 8:30 PM ET and features presentations and performances from Demi Lovato, Jon Bon Jovi, Justin Timberlake and Ant Clemons.