Lil Wayne Celebrates Presidential Pardon By Dropping New Song
By Peyton Blakemore
January 22, 2021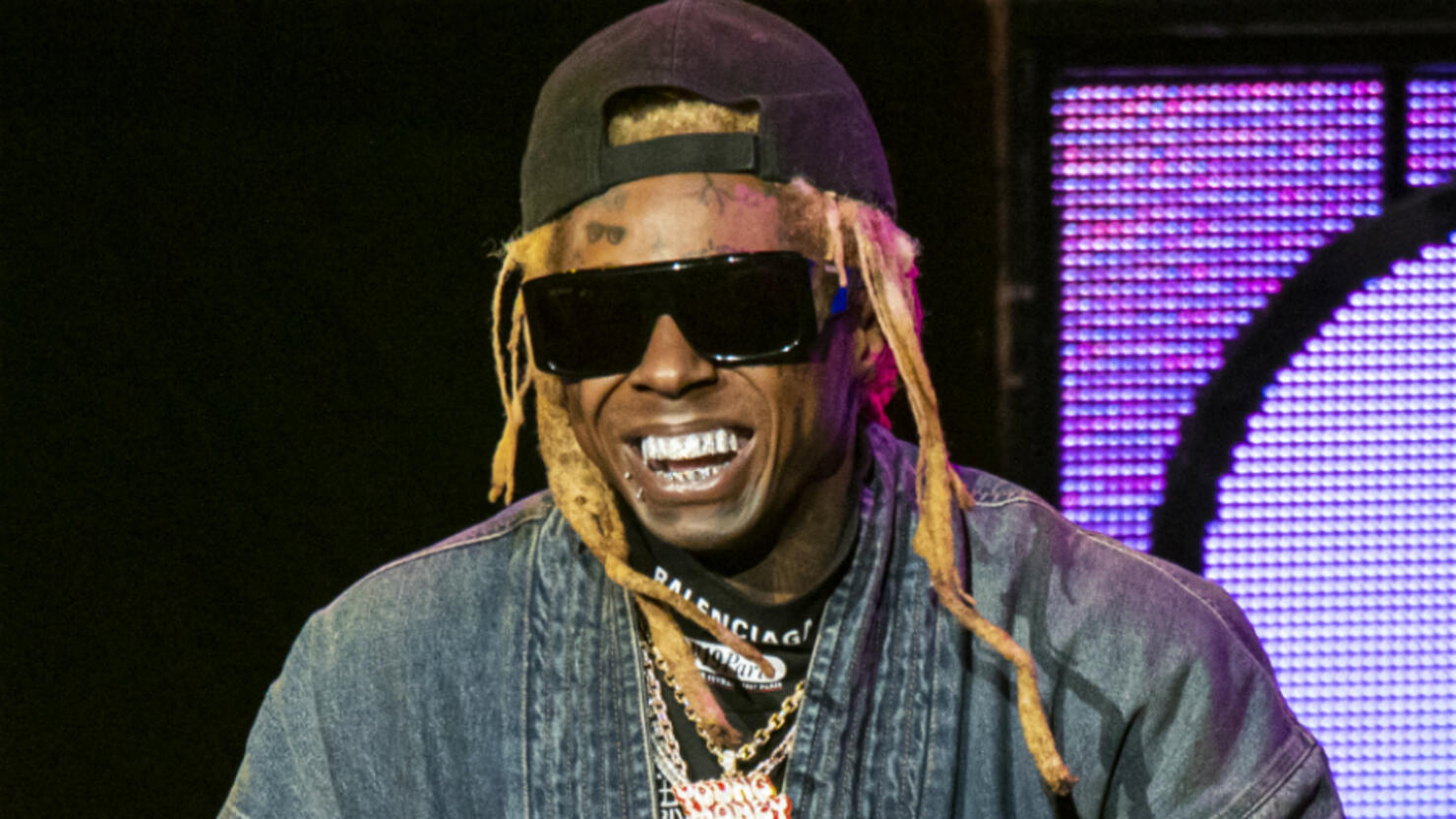 Nothing a presidential pardon to get you in the mood to drop new music!
On Friday (January 22), Lil Wayne, who was granted clemency by former President Donald Trump earlier this week, released his latest track titled "Ain't Got Time."
While the song makes no mention of his newly awarded pardon, the 38-year-old rapper does discuss the federal weapons charges he faced, which stemmed from a December 2019 arrest.
"Full of vanilla, flyin' over chocolate mountains/ I stare at the Pacific while I'm smokin' on a kilometer/ The feds, they hot on us, one hundred on the thermometer/ They raided my private plane, I went got one that's more privater," Wayne raps, seemingly referring to an incident at the Miami-Opa Locka Executive Airport in December 2019 that resulted in him pleading guilty to illegally possessing a firearm while traveling on a private plane.
Elsewhere on the track, Wayne asks, "FBI arrest me, why?"
In Trump's last hours as president on Wednesday (January 20), he granted full pardons to Wayne, who was facing up to 10 years in prison for the federal gun charge, Kodak Black, and more than 70 others.
"A pardon for Mr. Carter is consistent with the views of many jurists—including Supreme Court Justice Amy Coney Barrett—that prosecuting a non-violent citizen for merely possessing a firearm violates the Second Amendment to the U. S. Constitution," Wayne's attorney Howard Srebnick said in a statement, per Complex, regarding Trump's pardon. "The gold-plated firearm, which Mr. Carter never operated, is a collector's piece, given to him as a Father's Day gift."
Thursday morning (January 22), Wayne tweeted his thanks to Trump, writing: "I want to thank President Trump for recognizing that I have so much more to give to my family, my art, and my community. I also want to thank @bradfordcohen for working so diligently to secure another chance for me. Love!"
Photo: Getty Images