Billie Eilish On Her New Album: '[It] Feels Exactly How I Want It To'
By Katrina Nattress
January 26, 2021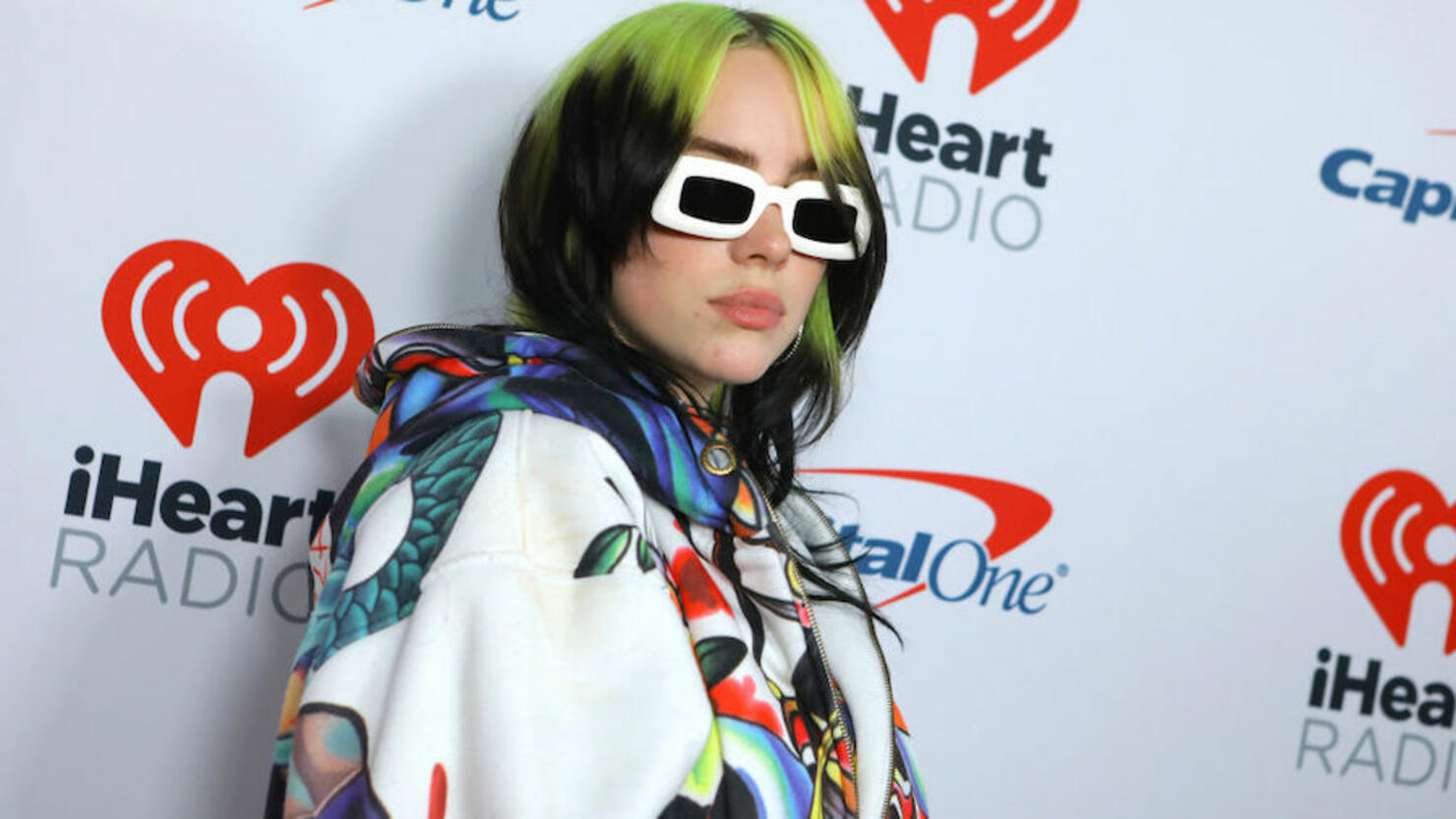 Billie Eilish is gracing the cover of Vanity Fair's March issue, and during her interview, the "Therefore I Am" singer continued opening up about her upcoming album, saying the music "feels exactly how I want it to."
"There isn't one song, or one part of one song, that I wish was this or that I wish it was that," she added.
Last month, Eilish divulged that her sophomore album would be more influenced by personal experiences than When We All Fall Asleep, Where Do We Go?
"This album is, like, very not made up. It's real stuff that's going on in my brain, but I'm very excited and it's all very different," she said at the time. "It's been so natural and easy and fun and satisfying… I feel so much more confident in my writing and in my singing and just as a human being." 
Elsewhere in the interview, Eilish opened up about her "horrible body relationship" while reflecting on the infamous tank top paparazzi photos taken in 2019.
"I think that the people around me were more worried about it than I was, because the reason I used to cut myself was because of my body. To be quite honest with you, I only started wearing baggy clothes because of my body," the 19-year-old confessed. "I was really, really glad though, mainly, that I'm in this place in my life, because if that had happened three years ago, when I was in the midst of my horrible body relationship—or dancing a ton, five years ago, I wasn't really eating. I was, like, starving myself. I remember taking a pill that told me that it would make me lose weight and it only made me pee the bed—when I was 12. It's just crazy."
Photo: Getty Images