Tom Brady Celebrates 10th Super Bowl Appearance In Heartwarming Fashion
By Jason Hall
January 25, 2021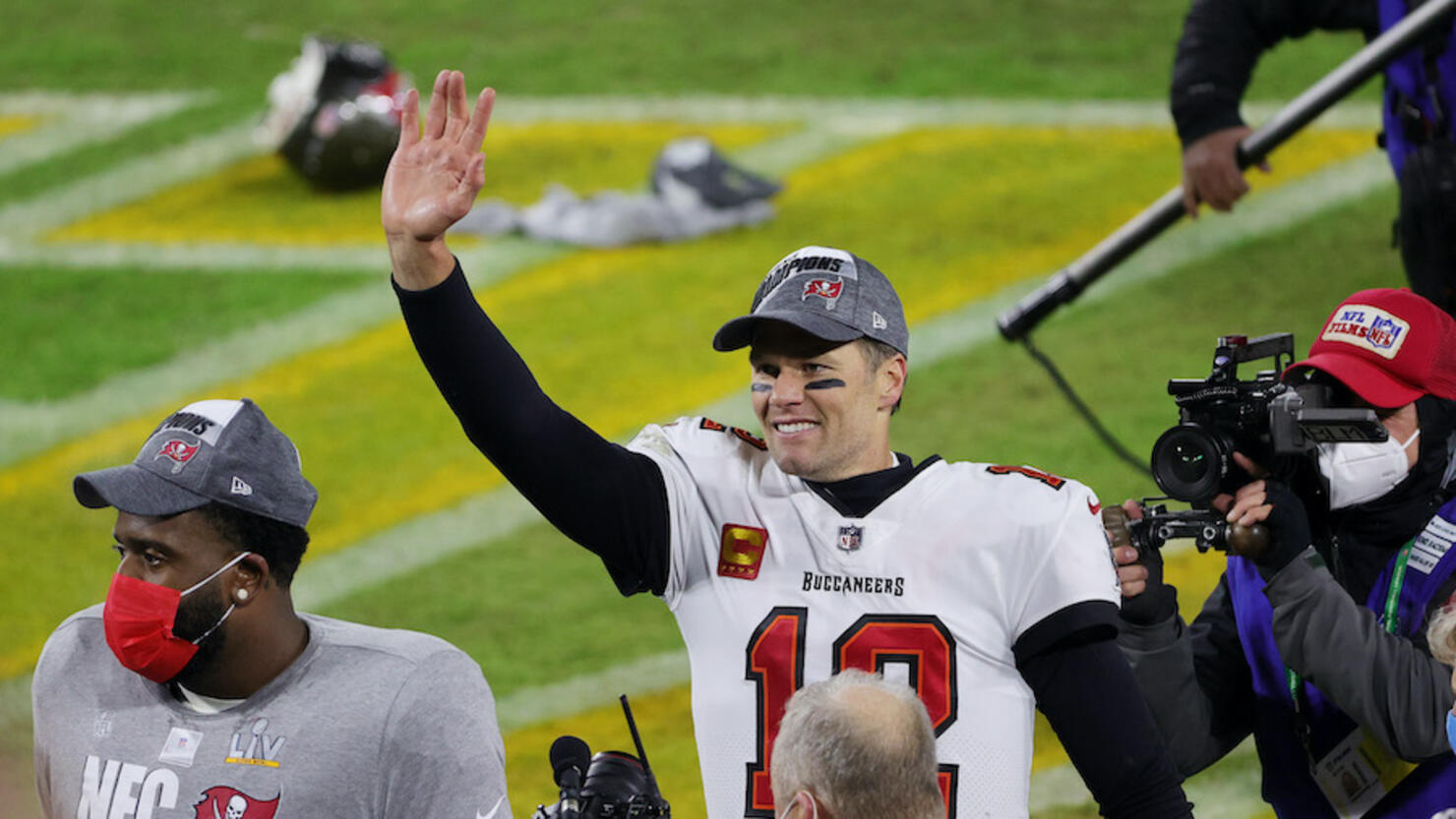 Tampa Bay Buccaneers quarterback Tom Brady wanted to celebrate his 10th Super Bowl berth with his son, Jack, on Sunday (January 24), but was unsure if he was allowed to do so.
After time expired in the Buccaneers' 31-26 victory against the Green Bay Packers in the NFC Championship Game, the six-time Super Bowl champion was spotted walking toward the stands and pointing to his 13-year-old son, Boston.com reports.
"Can I say hi to my son?" Brady was heard asking security.
The security staff seemed to make an exception for the 43-year-old quarterback celebrating his historic victory amid the ongoing COVID-19 pandemic.
"Love ya, kiddo," Brady said as he hugged Jack.
Brady signed with the Buccaneers in March after spending the entirety of his previous 20 NFL seasons with the New England Patriots, which included winning nine AFC Championship titles. On Sunday, Brady threw for 202 yards, three touchdowns and three interceptions on 20 of 36 passing.
The Buccaneers will be the first NFL team to play in a Super Bowl held at their home stadium when they face the Kansas City Chiefs in Super Bowl LV at Raymond James Stadium on February 7.
The Chiefs defeated the Buffalo Bills, 38-24, in the AFC Championship at Arrowhead Stadium on Sunday.
Photo: Getty Images